Explore the city in a new light with books set in London. Nothing makes a city more magical than following your favourite characters' paths through it. Visit their local pubs, the streets they live on, and recognise shared landmarks with these books set in London.
How Many Books are Set in London?
London's founding can be traced back as far as 43CE. Due to the vast age of the city, it's difficult to pinpoint exactly how many books are set in London. However, we've compiled a list of some of the best books set in London. Allowing you to delve into the literary side of this gorgeous city.
The Best Books Set in London
From literary classics, to popular contemporaries, and children's novels, there are so many London books that you'll want to get reading right away!
Bridget Jones's Diary
By Helen Fielding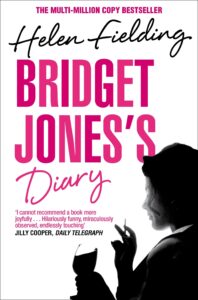 A contemporary cult classic, for women living and working in London this is a must-read. Following 30-something-year-old Bridget Jones, we walk through London work life, love life, and everything in between. A series of books that began as a newspaper column, the original sees Bridget living in Holland Park, whilst the first film her flat can be seen in the Borough Market area of London. If you're looking for a rom-com book set in London, you'll adore this classic 90s novel.
About a Boy
By Nick Hornby
Described as a "coming of age" book set in London, About a Boy follows two main characters: Will Freeman, a 36-year-old single man, and schoolboy Marcus Brewer. We follow Marcus as he deals with his mum's deteriorating mental health, distracting himself with a friendship with Will. Will's father wrote a successful Christmas song that allows Will to live comfortably on the royalties.
The pair meet after Will pursues a single mother who is friends with Fiona, Marcus's mum. Will goes on to mentor Marcus, styling him to become "fashionable" and teaching him about pop music. Whilst we also see Will fall in love with a single mother who has a son the same age as Marcus. Many people are familiar with this book set in London due to its film adaptation featuring Hugh Grant.
Oliver Twist
By Charles Dickens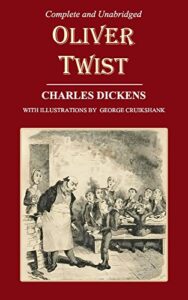 A true classic, Oliver Twist is set in 1800s London. This is Charles Dickens's second novel and follows orphan Oliver Twist who escapes to London from a workhouse, where he meets the Artful Dodger, a pickpocket. This novel set in London explores the tough lives children lead in London during this time.
Atonement
By Ian McEwan
Published in 2001, Atonement is a novel that covers three time periods. We see pre-war England, England and France in the Second World War, and modern-day England. We join the Tallis family, a well-off clan who are living a life of luxury. We see love become destructive due to mistakes. We then see the family and acquaintances throughout the war, training to be nurses, fighting in the army, and experiencing the horrors of the time. The last part of the novel, entitled "London 1999" is narrated by the younger sister, and we see what really occurred to the beloved characters we have followed through this book set in London.
Mr Loverman
By Bernardine Evaraisto
Bernardine Evaristo is a British-Nigerian author, Mr Loverman is her 7th novel and is set in London. The book follows Barrington Jedidiah Walker, a 74-year-old Antiguan Londoner who is a closet gay man. We see London's Caribbean community through his eyes in this award-winning book set in London.
Mrs Dalloway
By Virginia Woolf
One of Woolf's most famous works, Mrs Dalloway follows a day in the life of Clarissa Dalloway. We see our titular character as she spends part of her day in London, preparing for an evening party that she is hosting. The book sees her reminiscing on her youth, and many of the characters she recalls attend her evening do. The book allows a glimpse into London's high society.
One Day
By David Nicholls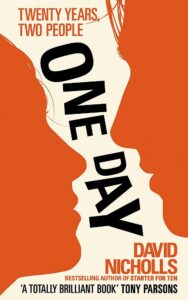 One Day follows the lives of two characters on one specific date, 15th July, over the course of 20 years. Beginning in Edinburgh we soon see Dexter and Emma move to London, for two very different careers. We see the two go through various relationships, whilst longing for one another. This is a heartbreaking novel of love, that is perfect for anyone who wants a book set in London that will get them emotionally invested.
The Adventures of Sherlock Holmes
By Arthur Conan Doyle
Famous the world over, Sherlock Holmes, follows the great detective as he looks to fight injustice. For those looking for detective books set in London, these are the ones for you. Sherlock Holmes lives at 221b Baker Street in London, despite being a fictional character you'll find a blue plaque at this address. As well as one of London's museums, dedicated to Sherlock himself.
The Girl on the Train
By Paula Hawkins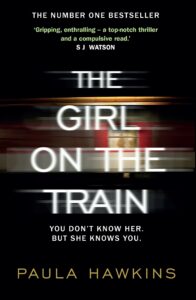 Despite the movie setting, the original book of The Girl on the Train is set in London. This is a physiological thriller that follows three women: Rachel Watson, Anna Watson, and Megan Hipwell. Rachel, our primary character, is a 33-year-old alcoholic, who spends her days travelling into London by train, watching the lives of the people in the houses it passes. Anna is married to Rachel's ex-husband, and Megan is one-half of the couple Rachel watches from the train. If you're in the mood for a well-written, and plot twist-filled thriller, this is the book set in London for you.
Queenie
By Candice Carty-Williams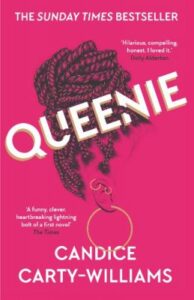 Queenie was published in 2019 and follows Londonder Queenie. Our main character is a British-Jamaican 25-year-old, who is going through some ups and downs in her present life. We follow the endearing Queenie, through heartbreak, difficulties at work, and navigating life as a black woman living in London.
White Teeth
By Zadie Smith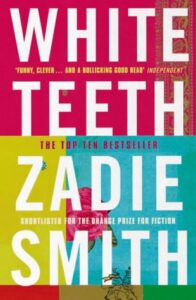 Exploring Britain and its immigrants, White Teeth follows two people: Samad Iqbal and Archie Jones, as well as their families. The two became friends during World War II. The plot follows a complex route through growing families, battles with belief, and intertwining social lives.
Mary Poppins
By P.L. Travers
A beloved children's book, originally published in 1934, Mary Poppins follows the magical nanny who the book is named after. She takes care of the Banks family children at number 17 Cherry Tree Lane, London. This is a series of books set in London, ideal to read with little ones, especially for those that are fans of the Julie Andrews movie adaptation!
A Bear Called Paddington
By Michael Bond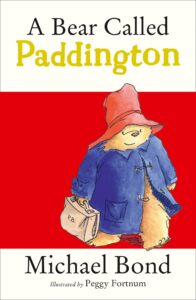 Another much-loved children's book set in London is the very first book in the Paddington Bear series. The Brown family meets the loveable bear at Paddington Railway Station – and he is promptly named after his founding location. Paddington had travelled all the way to London from Peru with just a jar of marmalade, his hat, and a suitcase. Paddington has become so synonymous with his London location, that you'll find much memorabilia at the station as well as having his very own statue in Leicester Square.
London Fields
By Martin Amis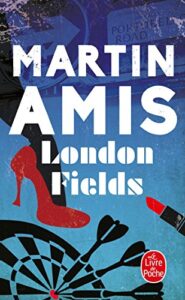 For a dark comedy murder mystery novel set in London, this is a perfect choice. The story's narrator is Samson Young, an American writer living in London. The story features Nicola Six, the woman who gets murdered, yet she knows when she will be and goes in search of her killer. Samson has found himself the perfect plot, being kept up to date by Nicola as to what is happening.
Rivers of London
By Ben Aaronovitch
Rivers of London is a book that follows a metropolitan police officer, Peter Grant, who has an encounter with a ghost. Consequently, he is recruited to the branch of the Met that deals with magic and the supernatural. He then becomes an apprentice wizard, following two cases. This is the first book in the series set in London by the same name.
A Week in December
By Sebastian Faulks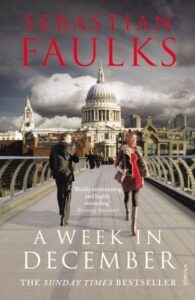 Like the title, this book is set in London over the course of a week in December. The story begins with Sophie, a wife of an MP, deciding upon a dinner party seating chart. The book continues through the week until the diner party is over. The book follows several other characters, all from different backgrounds, with themes of mental health, recession, consumerism, extremism, and greed.
The London Eye Mystery
By Siobhan Dowd
A children's mystery novel set in London. We follow Ted, a boy with autism, and his sister Kat, as they uncover how their cousin, Salim vanishes from inside one of the London Eye capsules. The children are given a ticket onto the London Eye, and they decide that Salim should be the one to go. When he doesn't reappear they get his camera developed for clues. This is the ideal book set in London for kids that love a mystery!
Tunnel Vision
By Keith Lowe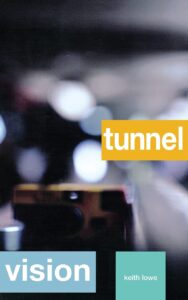 Tunnel Vision follows Andy, a man with an obsession with London's underground. The day before his wedding he makes a bet that he can visit every tube stop in London in a singular day. Only if he completes each stop will he receive his Eurostar ticket to meet his fiancee ready to travel to their wedding in Paris!
Londoners: The Days and Nights of London Now
By Craig Taylor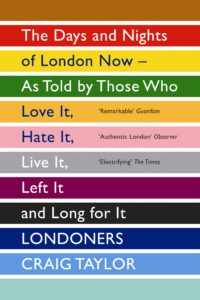 For a book that takes an in-depth look at London and its residents, this is the perfect read. Londoners features 80 stories written by genuine Londoners from all walks of life. From the lady who does the tube voice-over to the guardsman of Buckingham Palace, Craig Taylor shows us London from all perspectives.
The Lonely Londoners
By Sam Selvon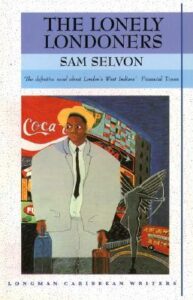 The Lonely Londoners was first published in 1956 by Trinidadian author Sam Selvon. This London set book explores the life of West Indians living in London after World War II. The book is set across three years and follows a number of characters from the Windrush generation.
Great Expectations
By Charles Dickens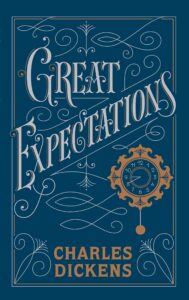 Similarly to Oliver Twist, Great Expectations too follows an Orphan between London and Kent. We see the childhood of the main character, Pip, as well as his young adulthood. He begins as a blacksmith's apprentice but moves to London after inheriting some wealth. This book set in London is also where the infamous character Miss Havisham comes from.
The Language of Birds
By Jill Dawson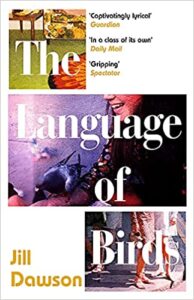 Inspired by the true story of Lord Lucan, The Language of Birds follows nanny Mandy River as she begins looking after the Morven's children in London. Lady and Lord Morven are currently separated, but Lady Morven is convinced her husband is spying on her. We also see Mandy's friend Rosemary's journey through London as a nanny also.
The Strange Case of Dr Jekyll and Mr Hyde
By Robert Louis Stevenson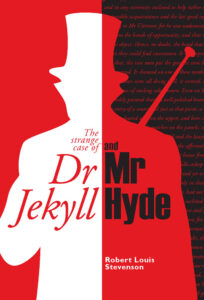 A gothic novel set in London, but written by a Scottish author. We follow legal man Gabriel John Utterson as he delves into the strange things happening between his friend Dr Henry Jekyll and Edward Hyde. The novel explores the idea of dual personalities, with the world seeing one side, whilst another evil side is lurking in the dark.
What London Books to Read First
Depending on your favourite reading genres you'll be drawn to different books set in London. However, no matter whether you're after a mystery, a classic, or a romantic novel to get you in the feels, London is the perfect novel setting.
Introducing London Eats List
At The London Eats List we bring you the best places to explore, eat, and travel in London. Whether you're on the lookout for the best London markets, or free museums to visit in London, we have the advice for you! Don't forget to follow us on Instagram, Twitter, and TikTok for more content!