London is home to some of the best markets in the world, and after you've seen the selection you won't wonder why! With a wealth of different themed markets, you could spend weeks, or even months, exploring London's best markets. We've put together the ultimate guide to help you decide which one to visit first!
Table of Contents

Food Markets
Some of London's best markets are traditional food ones. Whether you're after fresh fruit and veg to whip up a storm at home or want to indulge in some of the finest food London has to offer – we have the market for you!
Borough Market
Borough Market is one of the oldest around, and so it's no wonder it's one of London's best food markets. With over 100 stalls there is most definitely something to please everyone at Borough Market. From wine and cheese stalls perfect for picking up bits for an evening dinner, to fruit and veg stalls ideal for grocery shopping, and to quirky restaurants – you'll adore Borough Market.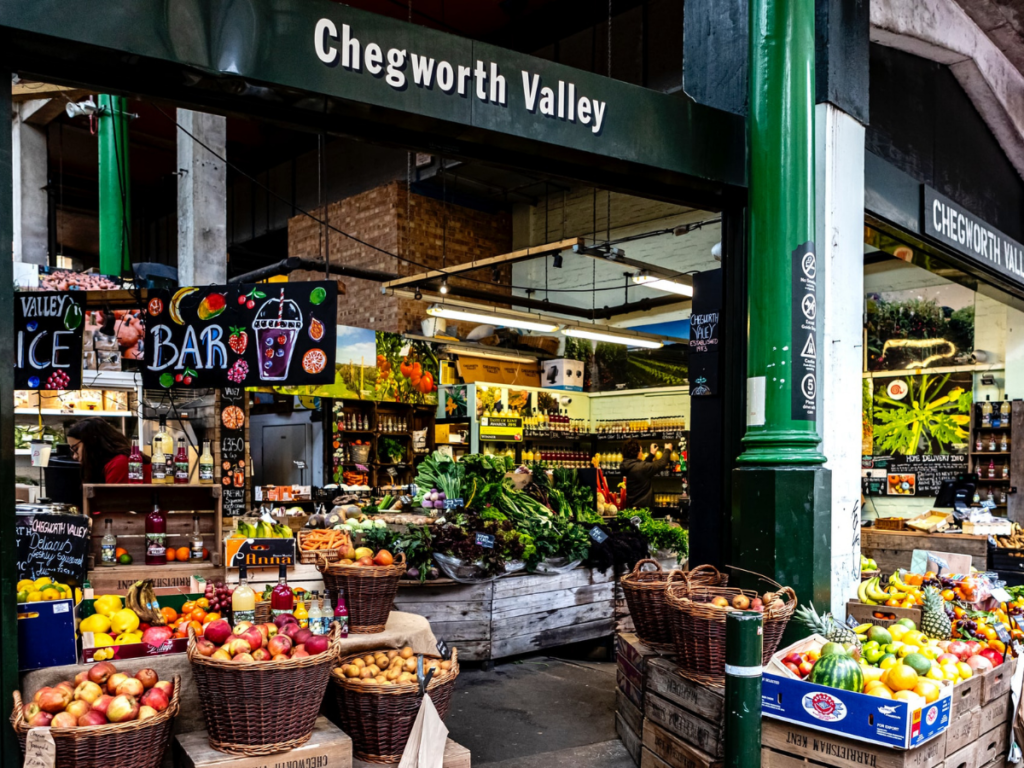 Some top picks for stalls include:
Maltby Street Market
Maltby Street Market was founded in 2010 and is home to a range of concessions and traders. Being full of traders since its beginning this has fast become one of London's best markets to visit at the weekend. From bakeries to world food stalls – this is the perfect way to spend your Saturday or Sunday lunchtime in the city. 
Top stalls include:
Seven Dials Market
Another one of the best London markets is Seven Dials Market. Nestled at the edge of Covent Garden, Seven Dials is a vibrant place to get a bite to eat. With sit-down restaurants as well as events such as live DJs, this is a thing to do in London that mustn't be missed!
Our top picks:
Old Spitalfields
Old Spitalfields Market is a covered market that has been in the same location for over 350 years! With so much history, it's no surprise this is one of London's best markets. Based in East London, this market has a range of food and drink, as well as other shops and stalls including streetwear and jewellery. The range of food spans from Ethiopian, right through to bubble tea.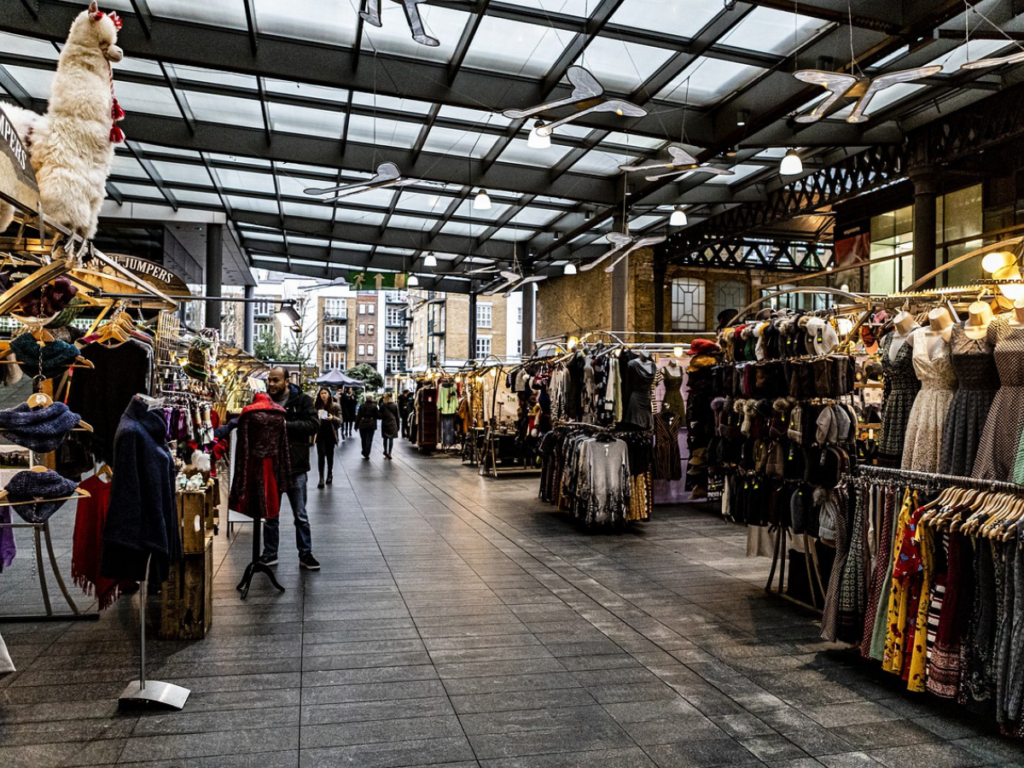 Three top food and drink stalls:
Gift Markets
If you're not a Londoner and are simply paying a visit to our wonderful city, you may want to return home to loved ones with gifts. These are the best London markets for buying gifts – whether for Christmas or just for a little treat.
Covent Garden Market
One of London's most famous markets, Covent Garden Market is one that cannot be missed. In fact, Covent Garden is home to three separate markets: Apple Market, East Colonnade Market, and Jubilee Market.
Apple Market:
Apple Market was once a traditional fruit and vegetable market but is now home to a selection of stalls that sell handmade crafts. From watercolour artworks to delicate jewellery pieces, you'll find something to remember your trip to London here.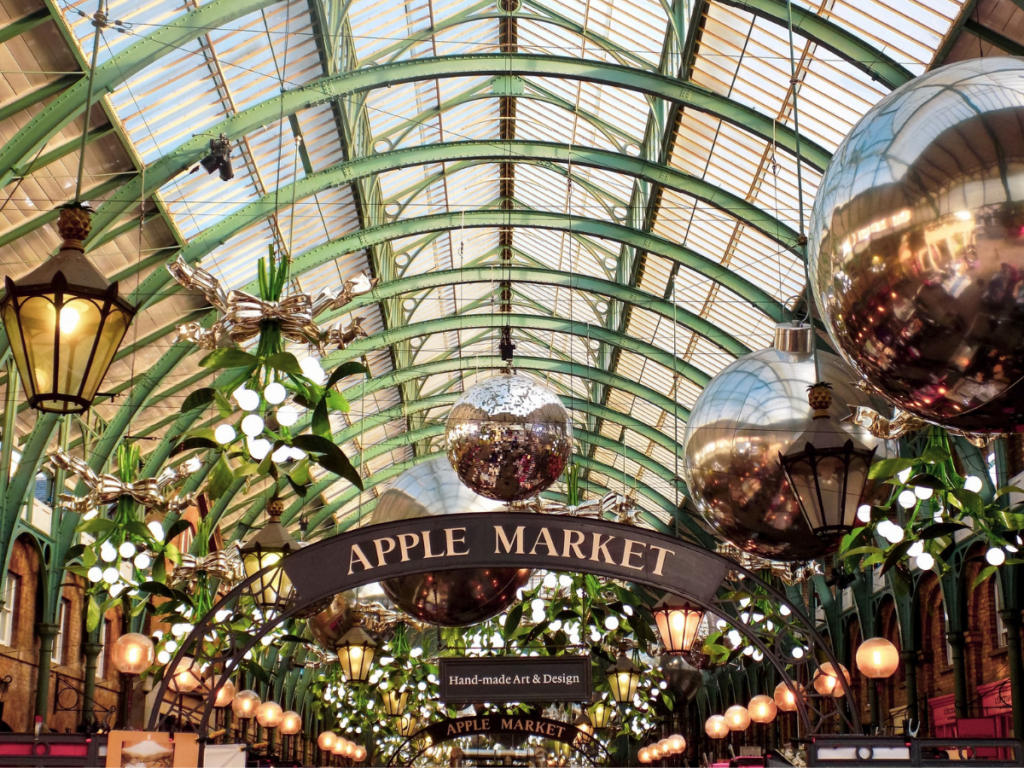 Jubilee Market:
Jubilee Market itself holds three different markets throughout the week. On Mondays, you'll find the arts and collectible market where you'll discover beautiful art deco pieces, Victorian items, and even used books. Between Tuesday and Friday, there is the general market which sells souvenirs, cards, and even plants! Finally, at the weekend there is the arts and crafts market with incredible items for sale, from candles to calligraphy.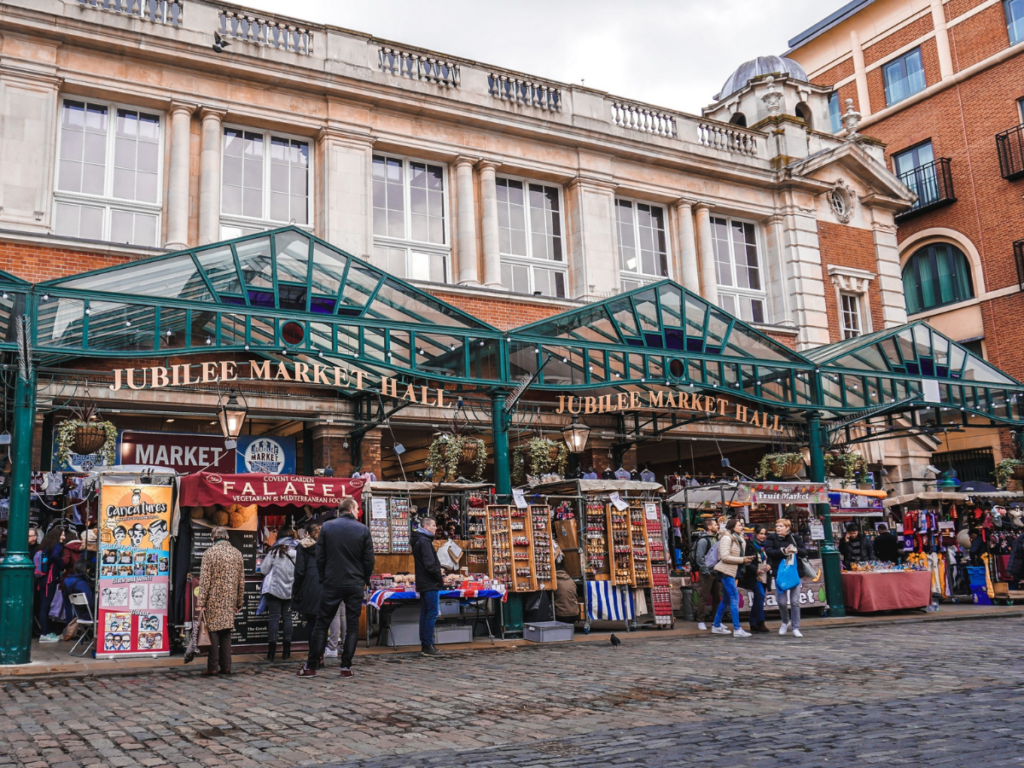 East Colonnade Market:
East Colonnade Market has a vast array of stalls, including everything from kids' clothes, to handmade soap. Whoever you're buying for, you'll find something at Covent Garden!
Broadway Market
Broadway Market is located in Hackney and is a Victorian street market. Home to over 70 shops and restaurants and open 7 days a week, this is for sure one of the best market markets in London.
Stalls to visit include:
Greenwich Market
Greenwich Market is open 7 days a week, and if that doesn't make it one of the best markets in London, we don't know what will! Their wide selection of stalls has plenty of lovely items just waiting to be taken home as gifts. From knitted children's clothes to beautiful pottery that would look stunning in a glass kitchen cabinet, to tiny succulents – you'll find all you want and more at this fabulous market!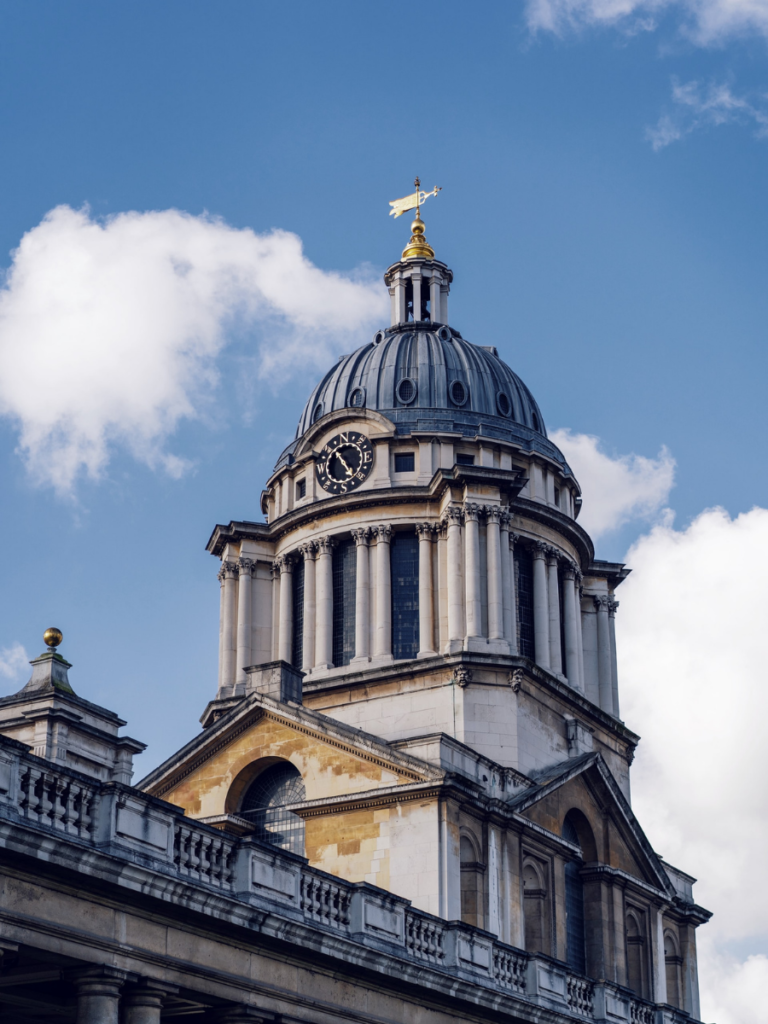 Flower Markets
There's nothing quite as gorgeous as a fresh bunch of flowers, and the best place to get them is from a London market!
Columbia Road
Columbia Road Flower Market is famous, and for good reason. Situated in Bethnal Green, this road is turned into a colourful array every Sunday from 8 am to 2 pm. You'll find an incredible selection of plants, shrubs, bulbs, and fresh flowers here. Each just waiting to be taken home to brighten up your living space and garden. 
Chiswick Flower Market
Chiswick Flower Market is located in West London and happens on the first Sunday of the month on High Road's marketplace. They sell a beautiful range of plants and flowers, as well as having incredible places to eat locally! Set up by the local community this London market is a non-for-profit with all money being invested back into both the market and the road!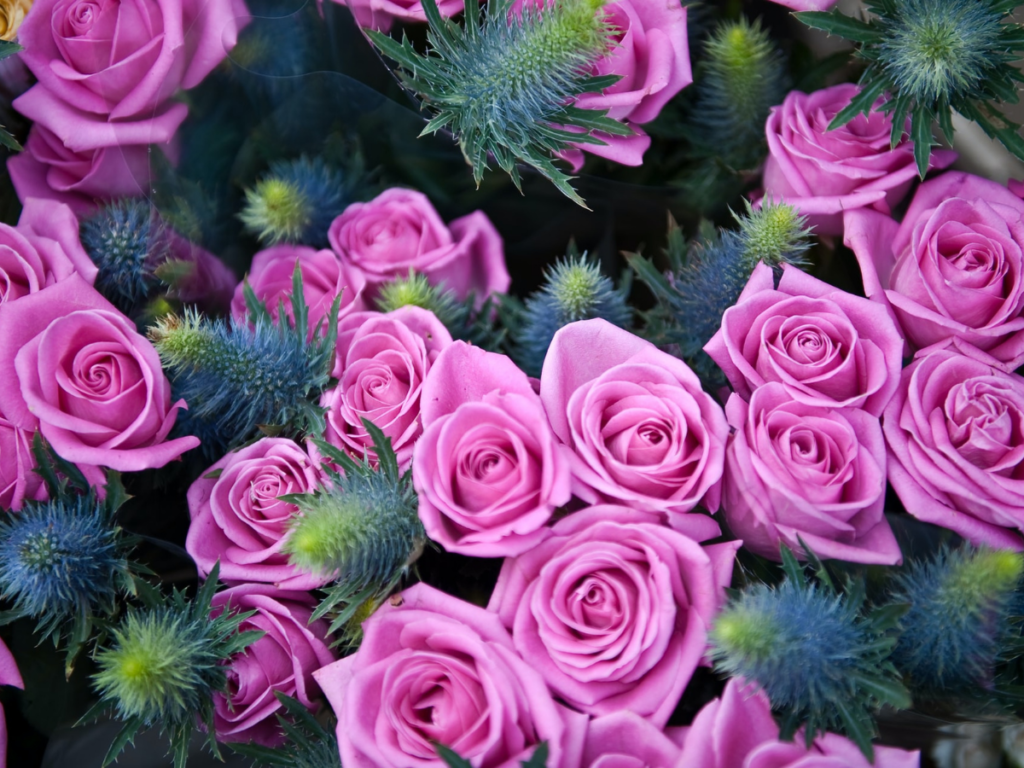 Clothes Markets
If you're looking for a new style, London's markets are the place to be. With so many incredible clothes markets in London, you're sure to find some new, vintage, and unique items to vamp up your wardrobe.
Brick Lane Market
Brick Lane Market is located in Tower Hamlets and is a brilliantly diverse part of London. At this market, you'll not only find cool vintage clothes, but beautiful antique furniture, and yummy organic produce! From 1920s pieces to clothes from the 90s, whatever style you're trying to create, you'll be able to do it here.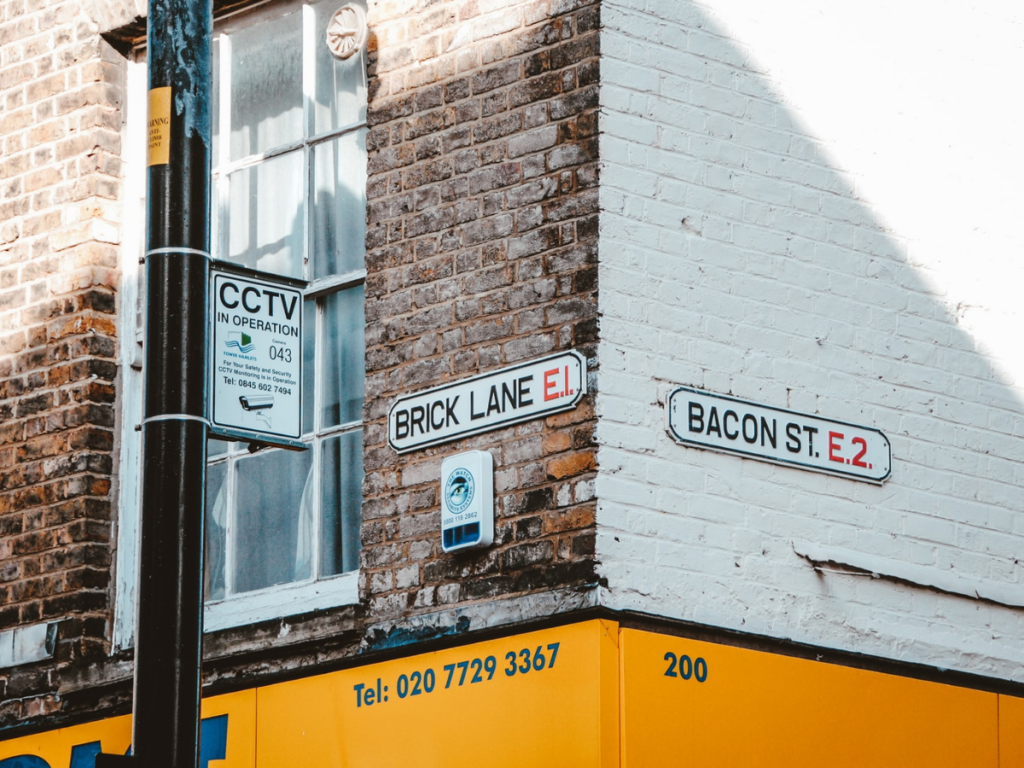 Portobello Road
Portobello Road Market can be found in the beautiful area of Nottinghill. Drawing thousands of visitors every year this place has cemented itself as one of London's best markets. The fashion stalls are located along the market road, in particular around Westway which has come to be known as "fashion market." There are also many second-hand goods stores if you're hoping to pick up a vintage treasure.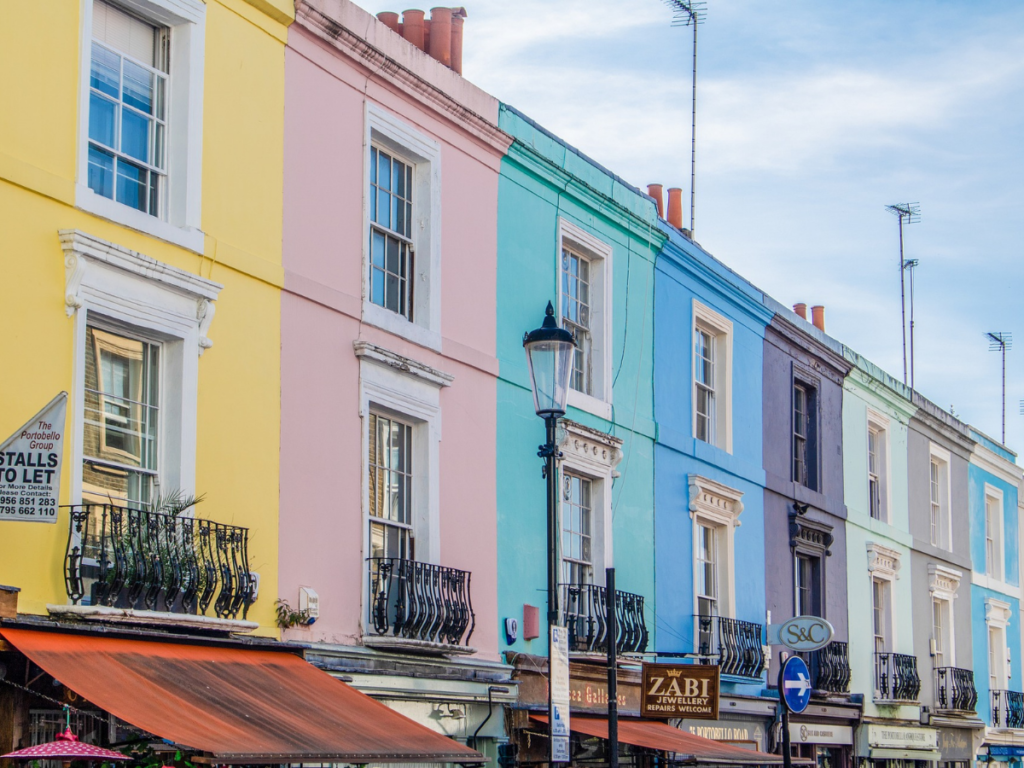 Camden Lock Market
Perhaps one of the most famous markets in London, Camden Market is a covered area where you'll find everything from Chinese food to tarot card readers. However, it's also known for the cool fashion items it stocks. Open since 1974, Camden is known for combining fashion and music together. If you're looking for alternative fashion Camden is the best market in London to visit.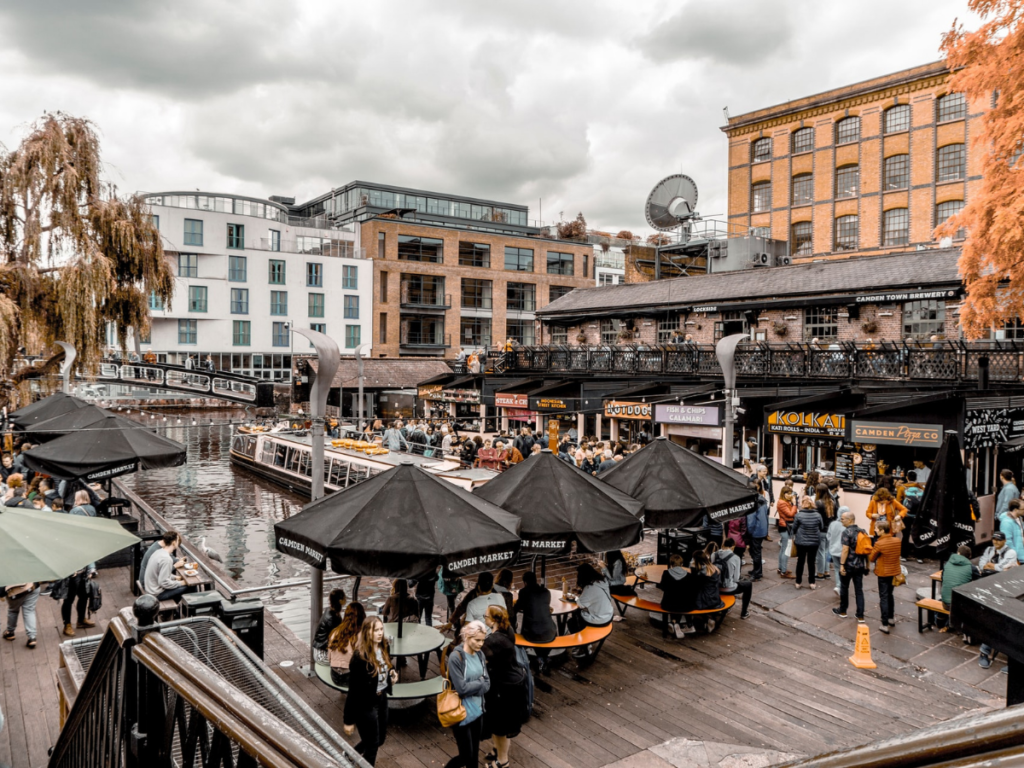 Book Markets
With so many books set in London, it would be rude to leave the city's best book markets off this list. If you're an avid reader these are the first places you should visit on your trip to London.
Southbank Centre
The Southbank Centre is located on the south of the River Thames, close to Waterloo station. Open every day, the book market is a permanent fixture of the book market. And like many of our favourite London books, it has a rich history. In 1982, a couple who were trading in Covent Garden decided to take advantage of the swarms of people that congregated on the Southbank when visiting Royal Festival Hall. Since this market has continued to thrive, and with their wide selection of books, you're sure to find your next favourite read. Perfect for cosying up in a gorgeous London coffee shop.
About The London Eats List
The London Eats List aims to bring you the best in food, drinks, and entertainment in the wonderful city of London. Think we're missing one of the best London markets off this list? Let us know via Instagram or our contact page.