Book lovers will be delighted to know that there are tons of amazing independent bookshops in London. Knowing where to start shopping for your next read can be a daunting task, but our list of some of our favourite independent London bookshops could help you on your way
Browse London's Independent Bookshops by Area:
Daunt Books
Marylebone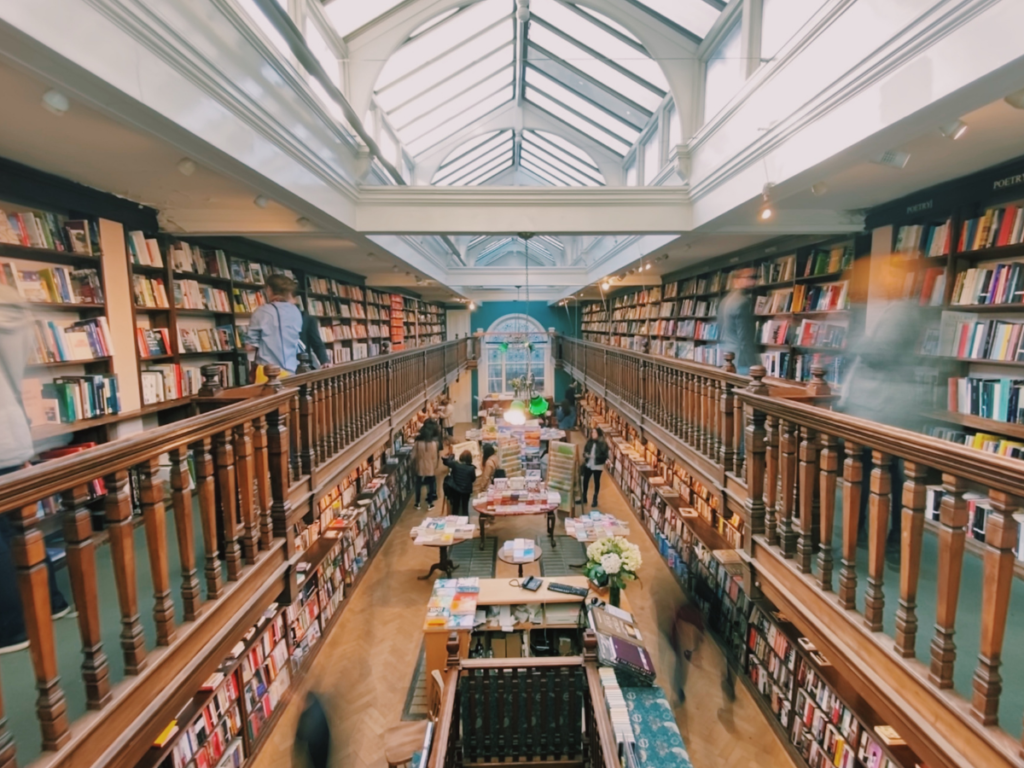 Daunt Books is well known as one of London's prettiest bookshops. With a gorgeous big window and wooden balcony, this is a London independent bookshop not to be missed. Daunt Books was founded in 1990, and originally specialised in travel books. The Marylebone is housed in a 20th-century antiquarian bookshop that used to be called Francis Edwards. 
John Sandoe Books
Chelsea
Just a short walk from Sloane Square, you'll find John Sandoe Books. An independent London bookshop that first opened in 1957. This London bookshop specialises in humanities-based books, and holds around 30,000 books within its walls. 
Arthur Probsthain
Bloomsbury
An independent bookshop in London specialising in Asian and African books, Arthur Probsthain was founded in 1903. The bookstore is still family-owned today. With 150,000 books, this is a fabulous place to discover your next read.
London Review Bookshop
Bloomsbury
The London Review Bookshop opened in 2003 and is located close to the British Museum. As well as 20,000 titles, you'll also find delicious tea, coffee, and cake!
The Atlantis Bookshop
Bloomsbury
The Atlantis Bookshop is one with a twist. This independent bookshop in London specialises in the "living history of magic" and has done for nearly 100 years. Since its founding, this has been a family-run bookstore and they create a community for their patrons.
Libreria
Spitalfields
Libreria is an independent London bookshop nestled in Spitalfields. With tall yellow bookshelves and cute reading books, this is the ideal place to discover your next favourite novel. Why not step over to one of London's Best Markets, Old Spitalfields, after choosing your read to purchase some yummy treats to go alongside it!
Brick Lane Bookshop
Spitalfields
Established in 1978, Brick Lane Bookshop describes itself as "proudly independent." Stocking fiction, non-fiction, books set in London, as well as much more, you'll struggle to walk out of this place empty-handed! 
Foster Books
Chiswick
Specialising in antiquarian books, illustrated kids' books, and first editions, this is another stunning bookshop. Like many others on this list, Foster Books is also a family-run independent London bookshop.
Hatchards
Piccadilly Circus
Hatchards is London's oldest independent bookshop, established in 1797. They stock a wide range of books, from new bestsellers, to classic children's books. The bookshop is quintessentially British, and even holds three royal warrants!
Word On The Water
Kings Cross
Word On The Water is perhaps London's quirkiest bookshop. Located in a 100-year-old Dutch barge, this bookstore sells both second-hand and new books. Not only will you find a wide range of books, but also poetry slams and live music on its roof!
Gay's The Word
Kings Cross
Gay's The Word is an independent LGBT bookshop in London. The bookshop acts as an LGBT community space and has been running since 1979. The shop is packed with LGBT literature, from children's books, to biographies.
Any Amount of Books
Westminster
Any Amount of Books has a focus on secondhand literature, from super cheap reads for just £1, to rare collector's editions. You could spend a fabulous afternoon in this wonderful London bookstore.
Southbank Centre Book Market
Southbank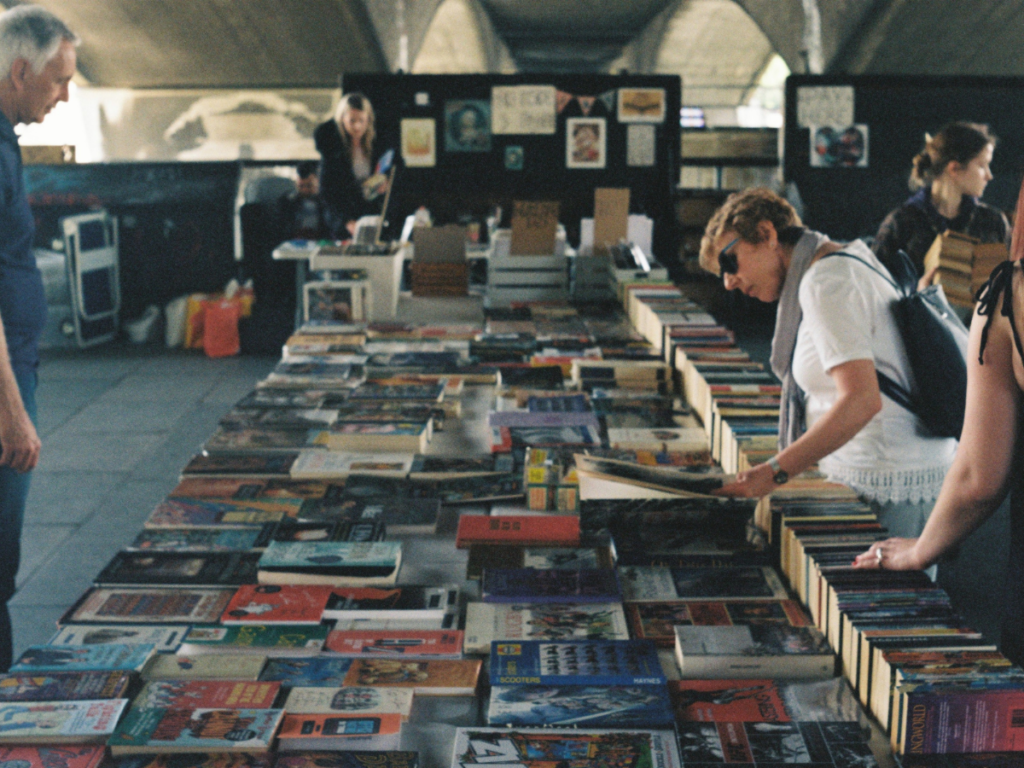 The Southbank has become synonymous with its wonderful markets. The Southbank Book Market opened in 1982 and has become a pillar of the community ever since! Just a short walk from Waterloo this is not one to be missed!
The Riverside Bookshop
Southwark
With roughly 10,000 titles, as well as a selection of cards, notebooks, and gift wrap, this independent London bookshop has been going for more than 30 years! You're sure to find your next book at The Riverside Bookshop!
The Notting Hill Bookshop
Notting Hill
For lovers of Hugh Grant's and Julia Roberts' Notting Hill, this is the bookshop for you. Located in, you guessed it, Notting Hill, the interior of The Notting Hill Bookshop was copied for the film. But that's not all this bookshop has to offer, they originally specialised in travel books but has since widened its selection.
Heywood Hill
Mayfair
Heywood Hill has a long literary history, with Nancy Mitford even working there for three years in the 1940s. The shop is located in a Mayfair Georgian townhouse and sells both new and antiquarian books.
Bookshop on The Heath
Blackheath
Located in South East London, The Bookshop on the Heath first opened in 1949. Their large range of books spans from modern literature to first editions. You'll also find local artwork on sale here also.
Time to Get Reading London!
With so many beautiful independent bookshops in London, there's no excuse for not picking up a novel! Whether you're a lover of the classics, or enjoy books set in London itself, you'll find your next favourite read at one of these shops. If we've missed your favourite London bookshop off this list let us know!
Introducing The London Eats List
We are a London blog, discovering the best food, activities, and things to do in the capital! Whether you're after something to do for Halloween in London, or want to marvel at the floral displays of Belgravia in Bloom, we have the content for you!