London's nicknames are just as vibrant as the city itself and come in two forms: well known and slightly under the radar. We dig into the origins and meanings of 9 of London's nicknames. From slightly more flattering names to those that have less than pleasant hidden meanings.
Where Do London's Nicknames Originate?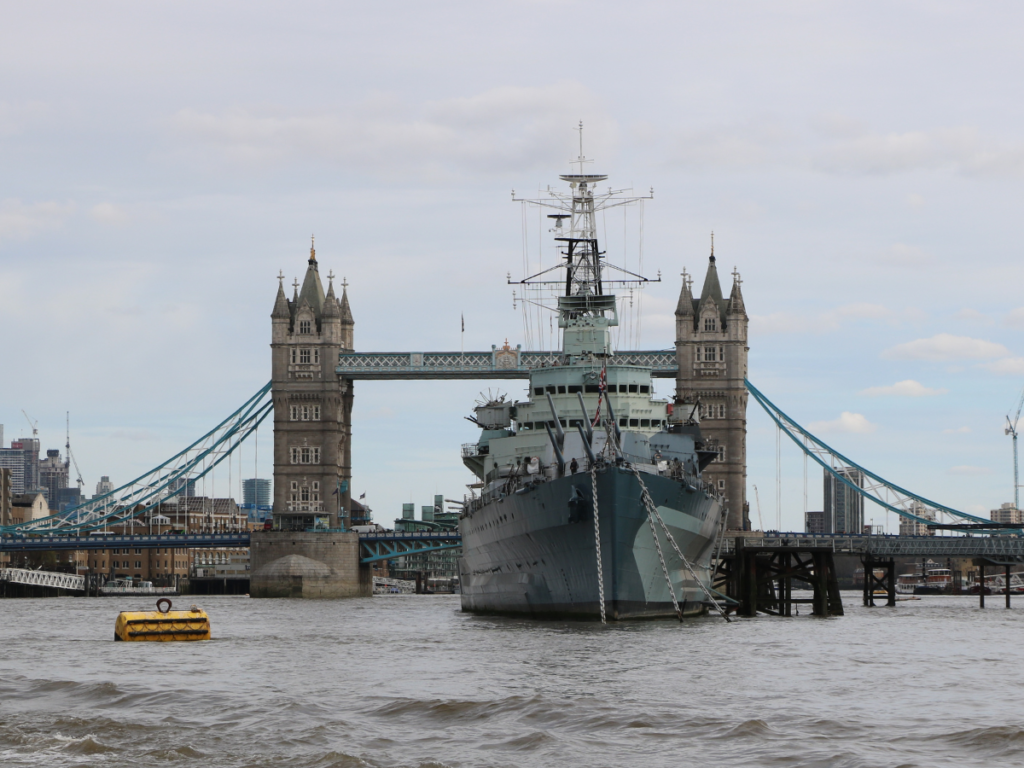 London's nicknames range in origin, from modern slang, to those derived from events that have taken place in the city. You'll discover all of them by scrolling down and learning them all!
Top 11 London Nicknames
Here's the list of nicknames that London is also known by!
1. The Big Smoke
The Big Smoke is perhaps the most well known of London's nicknames. London was once an industrial hotbed, with many factories all over the city. A culmination of these and the fuels used to heat residential homes caused London to be an extremely smoky city. In fact, it got so bad in December of 1952 that it caused The Great Smog of London, which caused a number of fatalities. It also led to the Clean Air Act, which is why London's skies are no longer full of smog.
2. The Square Mile
The Square Mile is a London nickname that refers only to the City of London. The City of London is a county situated within Greater London and even has its own local government. Today The Square Mile is home to financial organisations and the trading industry. The meaning of this London nickname is very self explanatory as the City is roughly 1 square mile.
3. The City
The City, again a nickname that only refers to the City of London, rather than the rest of the county and city. The City is often seen as a place of professional offices, and tends to be busy during weekdays, but is on the quieter side on the weekends.
4. Londinium
Londinium is where London's name is believed to have come from. It is the Roman name of the city that was settled in the same place as we know our lovely city today. The Roman Londinium is the first properly known settlement in this area.
5. The Great Wen
Penned in the 1820s by William Cobbett who was a champion of rural England. He believed the city to be a 'pathological swelling on the face of the country.' A 'wen' referred to a cyst, and so this is a more disparaging London nickname.
6. London Town
London Town is a more modern nickname for the city, and you'll probably have come across it in popular culture. For example, Take Me Back to London by Ed Sheeran and Stormzy refers to the lyrics 'I'm heading back to London Town right now.' It's an affectionate term for the city and makes note of the urban nature of London whilst playing homage to its innate Britishness.
7. The Swinging City
London played a pivotal role in the Swinging 60s, and this nickname makes note of that. This era saw London dive into a post-war fashion and cultural era. With fun fashion, catchy music, and the positivity and vibes to match.
8. LDN
With the evolution of 'text speak' and social media, LDN has become a commonly used abbreviation for the city. Often seen in people's bios to tell their audience where they are from or live.
9. Where Royalty Lives
London is full of Royal Parks and Palaces, so this nickname is no surprise. Whilst Queen Elizabeth no longer lives here, much of her family does, including Prince Charles and Camila, as well as Prince William, Kate, and their children. London also plays a pivotal role in royal celebrations such as the Platinum Jubilee. 
10. The Foodie Capital
As foodies ourselves, we cannot agree with this London nickname enough. We really are The Foodie Capital. With London being such a melting pot of different cultures, we have a wealth of incredible cuisine from all over the globe. Whatever kind of food you love, you'll find it here in London.
11. The City of Villages
You'll often hear London neighbourhoods being referred to as villages e.g. Connaught Village, Marylebone Village etc. And that's because London really is just that, a city built of villages. As London has expand over the many centuries, it has taken in more and more villages, which now we consider a bustling urban centre.
What is the Nickname for Those Who Live in London?
Not only does our wonderful city have its own unique and interesting nicknames, but those of us who live here do too. Most commonly though you'll find those who abide in London, are known in the UK as 'Londoners.' The other nickname Londoners have historically been called is 'Cockneys,' which you may be familiar with due to Cockney Rhyming Slang. Today this nickname is most associated with lifelong East Londoners.
Introducing The London Eats List
Plan your trip to London with our guides. From free museums in London that make the perfect day out, to the most romantic restaurants in the city, you'll find everything you need to plan a once in a lifetime trip.