We all know Taylor Swift's London Boy tour can't be done in a day, but that doesn't mean it shouldn't inspire your trip to the city. We've put together the ultimate guide to every place Taylor mentions in her London anthem.
What Places in London Does Taylor Sing About in London Boy?
Taylor mentions 9 London locations in her song from the Lover album. All of which are iconic spots to visit in London:
We're going to dive into each of these areas and give you the low down on what to do on your Taylor Swift inspired trip to London.
Walk Camden Market in the Afternoon
Camden Market is a London hot spot for street food and cool shops. As one of London's best markets this is a super busy spot for both tourists and locals, so it's surprising that as big a star as Taylor Swift would visit.
However, for those of us less recognisable, it can be a fun spot to grab a bite to eat – with lots of food vendors. As well as shops selling a range of items, from vintage clothes to horoscope readings!
Take Me Back to Highgate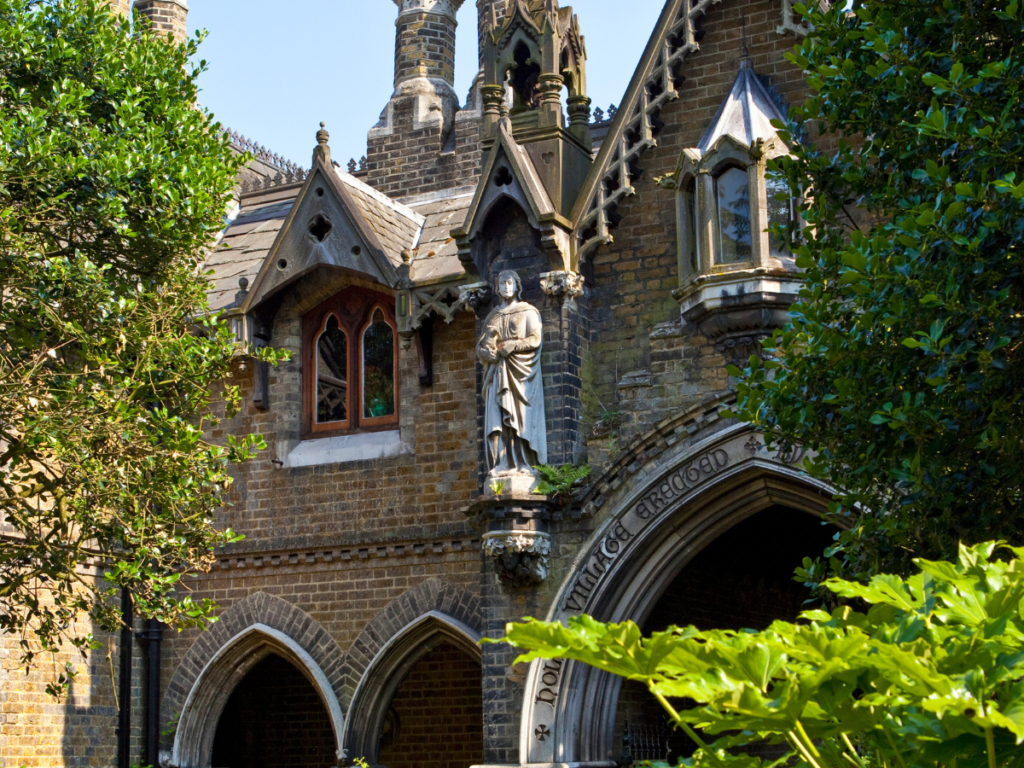 Highgate is located in North East London and is considered one of the more expensive suburbs to live in. Taylor being a fan of history, it's no wonder she mentions this spot – Highgate Cemetery (a perfect spot to take in London's Halloween atmosphere) is the resting place of George Eliot and Karl Marx.
With a village atmosphere, Highgate is one of London's more hidden parts. You'll find gothic buildings, with many of London's blue plaques hidden amongst them. If you're looking for a pub to visit in Highgate, we recommend The Flask which is one of London's haunted pubs.
High Tea and the West End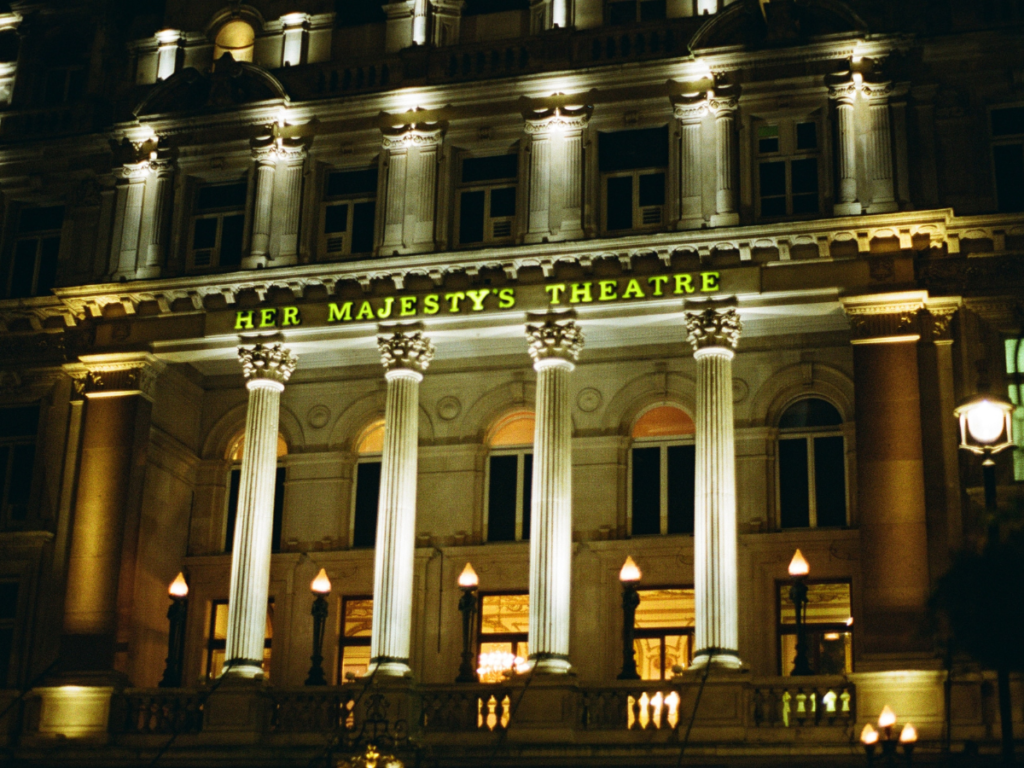 Whether you're on a Taylor Swift inspired trip to London, or simply on a regular visit it's tricky to miss the West End. Now you don't necessarily have to have High Tea in the West End as the two are not mutually exclusive.
High tea, whilst often used interchangeably with afternoon tea, is not quite the same thing. Afternoon tea consists of delicate sandwiches, cakes or patisserie, and scones served with jam and cream. Whereas high tea relates to a more filling meal. Originating from the working-class who came home after a long day and wanted a substantial meal, often sitting at a higher table
If you're following the London Boy guide to the city, you cannot miss seeing a West End show (this is the equivalent of Broadway in Manhattan). With long running shows such as Mamma Mia and Wicked, and those on for shorter periods – there's always something fabulous to watch! For a real treat – we recommend making a day of it and getting afternoon tea (not high tea) beforehand!
Nights in Brixton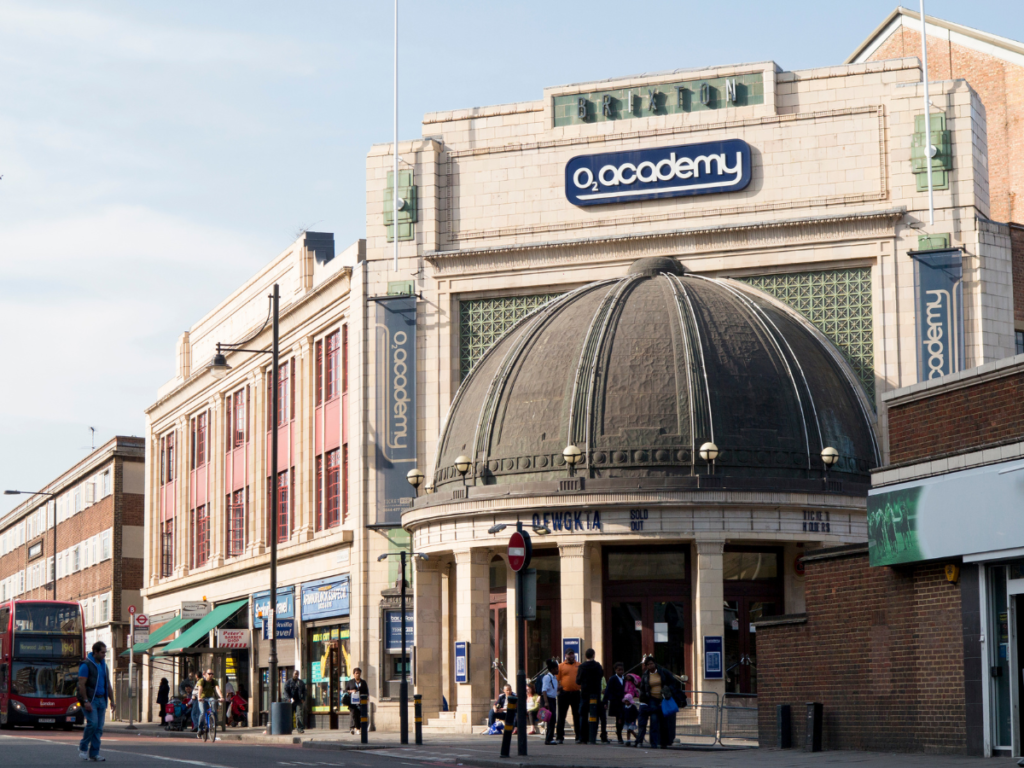 Brixton is south of the river, and just a short distance from Vauxhall. This area of London is well known for its music and clubbing scene, with the Brixton Academy having been played by many famous artists. No matter your taste in music, Brixton is full of spots to spend the night dancing away with your friends in true Taylor Swift style!
If you're less of a night person but still want to experience Brixton, we suggest going in the day and hunting down some of the street art located on the buildings around.
Shoreditch in the Afternoon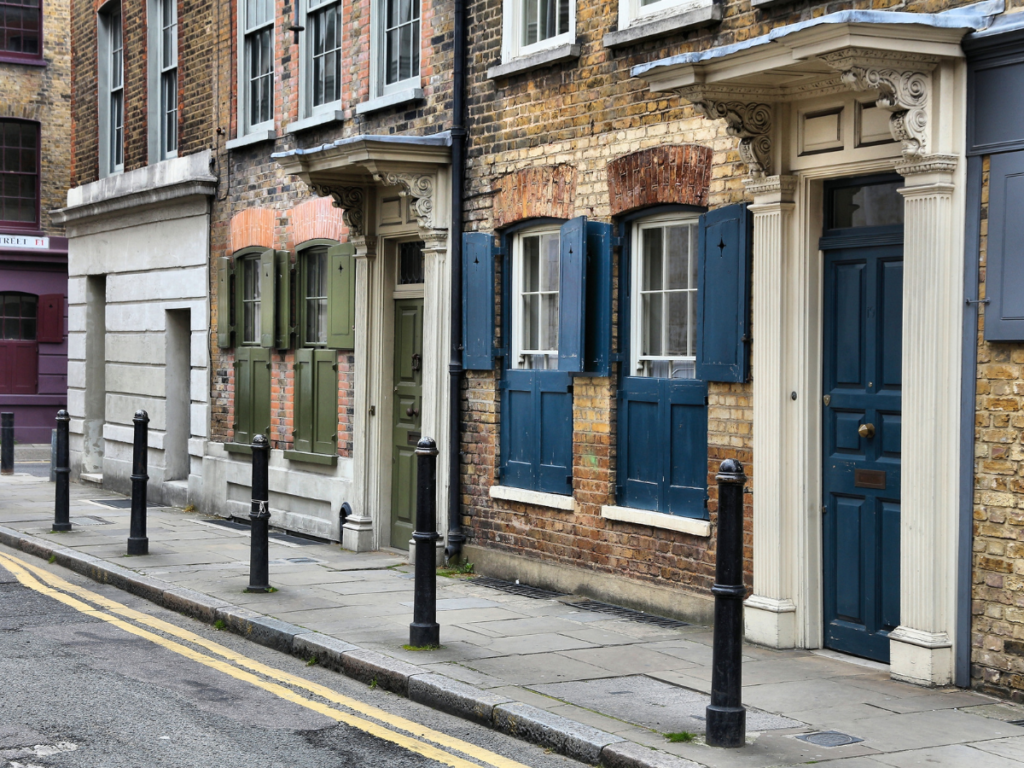 Shoreditch is another area of London that's considered cool, and not just by Taylor's standards. If we were to spend an afternoon in Shoreditch, we'd start off with a delicious brunch at Grind on Old Street, followed by a walk exploring the many streets – often covered in art.
The Queen of Hoxton is a wonderful rooftop bar if you happen to be spending a summer afternoon. Whilst Boxpark offers places serving up great drinks, delicious food, and independent shops to explore.
Show Me Hackney
Hackney is located in East London, and has lots of things to do and explore! If you've got kids with you on your Taylor Swift London boy tour, we recommend making a stop at Hackney City Farm. For those wanting to taste all the food London has to offer, you'll adore Broadway Market – this market is more affordable than others in Central London. If you love all things Art Deco and film, you'll adore the Rio Cinema here!
Louis V Up on Bond Street
One of the more 'upper market' streets of London, you will in fact find Louis Vuitton along with his contemporaries on Bond Street. Bond Street connects Picadilly with Oxford Street, and is in fact a road in two halves. The high end shops, auction houses, and galleries along this road are wonderful to look at – even if you don't want to step inside! We particularly love their contribution to London's Christmas lights each year!
Tennessee Stella McCartney on the Heath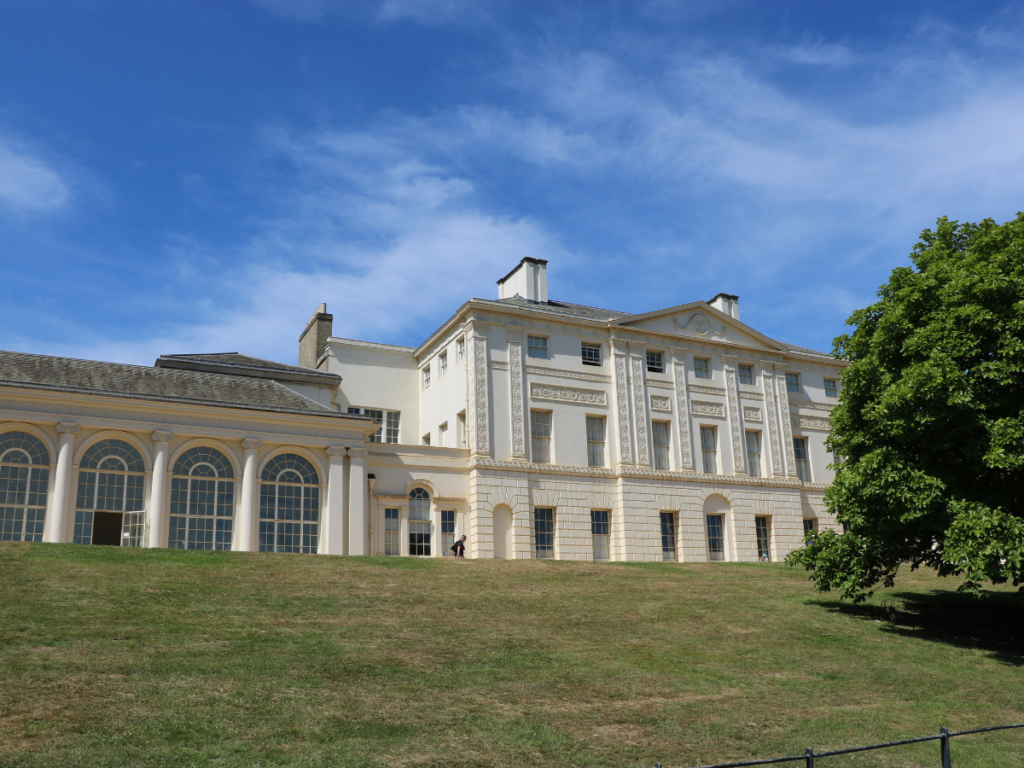 It's no surprise that Hampstead Heath gets a mention in Taylor's London Boy. Afterall, it's one of the prettiest areas of London. The heath itself is 320 hectares with hillside views over the city and makes for a lovely walk in every season.
If you want to combine your Taylor Swift tour and your rom-com tour of London into one this is the ideal spot – as you'll recognise Kenwood House (located on the Heath) from the film Notting Hill.
Soho Drinking in the Afternoon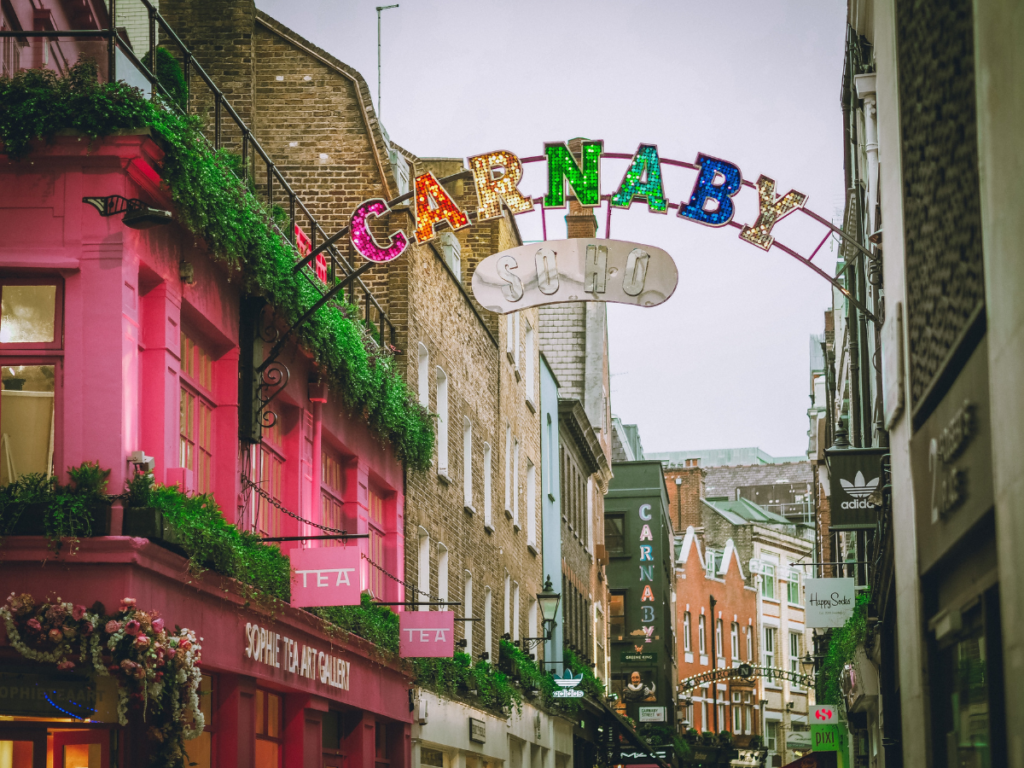 If you're looking for the perfect London Boy outing that will give you a chance to use the iconic line "babes, don't threaten me with a good time," as an Instagram caption – then Soho is the place.
Soho is part of London's West End, and has been one of the city's main entertainment districts since the 19th century. It covers just 1 square mile, encased by Oxford Street, Regent Street, Chinatown, and Charing Cross Road.
Here you'll not only find some of the best shopping locations in all of London, such as Carnaby Street and Liberties. But you'll also find a whole host of cool bars, pubs, and clubs.
You can easily get to this bustling district via public transport. The nearest stations are Oxford Street, Tottenham Court Road, Covent Garden, and Leicester Square.
About The London Eats List
We're here to bring you the best things to do, see, and eat in London. From what to know before visiting London, to the best restaurants with views, we'll help you plan your trip.