London's Royal Parks offer a free and green escape from busy city life. Our guide walks you through each of these parks, what they have to offer, and just how big each of them is. Discover your new favourite Royal Park in London with us today.
What is a Royal Park?
A British Royal Park is defined by the fact that it was previously used for the recreation, or hunting, of the Royal family. Today these wonderful Royal Parks in London are open every day to the public for free. Each is managed by The Royal Parks which is a registered charity.
What to do in London's Royal Parks
London's Royal Parks are a haven within the busy city. These patches of green land, lakes, and plants are ideal for spending an afternoon relaxing. From gentle strolls around Bushy Park, to peddle boating in Hyde Park, to completing a park run in Richmond Park, there's plenty to do!
How Many Royal Parks are there in London?
There are 8 Royal Parks open to the public, with the charity also managing a number of other green spaces in the city. These additional places include Brompton Cemetery, Grosvenor Square Gardens, and Victoria Tower Gardens. There is also an additional London Royal Park – Hampton Court Park – this is a walled area that is accessible when entering Hampton Court Palace grounds. However, this would require a ticket to the Palace.
London's 9 Royal Parks:
Hyde Park
Hyde Park is one of London's most famous open spaces, set right in the heart of the city. In fact, this green area is grade-I listed and covers 350 acres of the city! Here you will find the Serpentine lake, which is open to open water swims from May through to September, and also has paddle and pedal boats for hire. Famously, this London Royal Park is home to Winter Wonderland – one of London's incredible Christmas markets. 
Kensington Gardens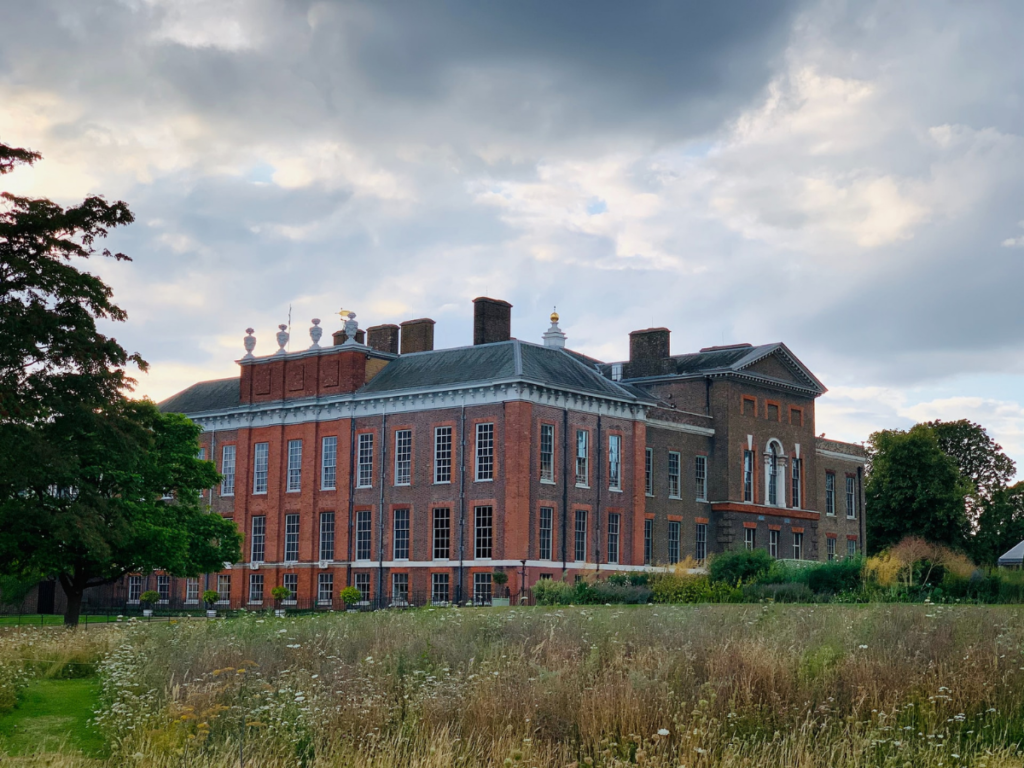 Covering 265 acres, Kensington Gardens was previously a part of Hyde Park. It's home to the London art museum, The Serpentine Galleries, where you'll find stunning modern art and architecture. This London Royal Park runs up to Kensington Palace, the current home of The Duke and Duchess of Cambridge. You'll also find the Diana Memorial Playground here which opened in 2000 in memory of the late Princess of Wales.
Richmond Park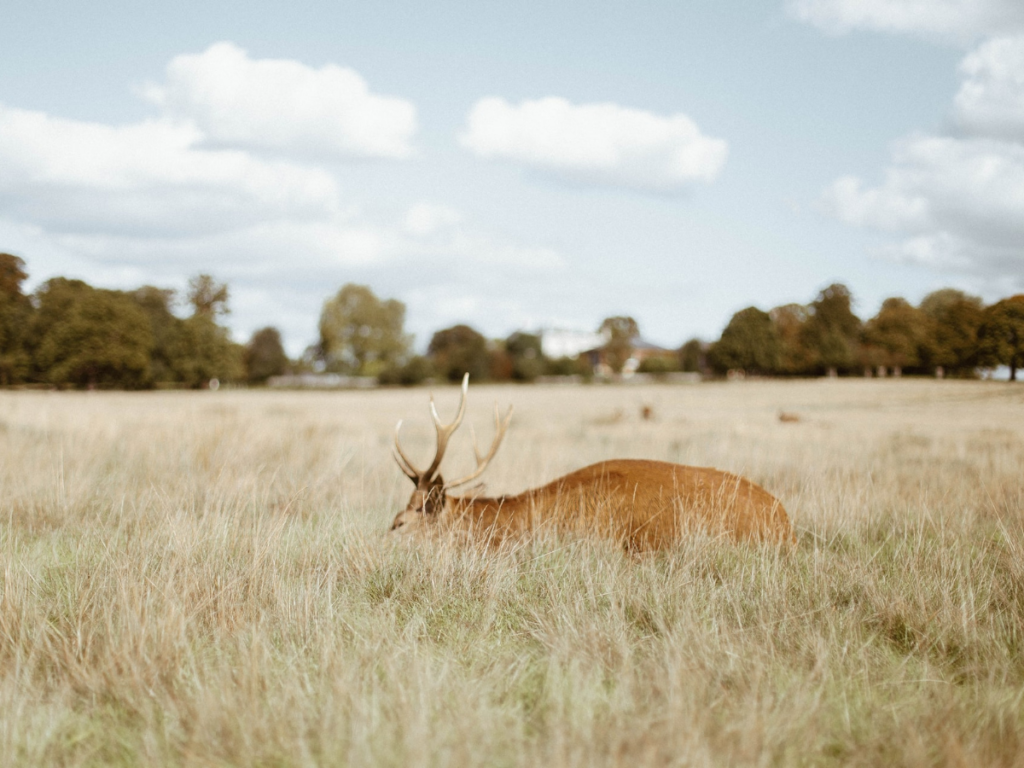 Richmond Park is one of London's Royal Parks that falls outside of central London. Richmond Park is the largest of London's Royal Parks, being a vast 2,500 acres. Originally created in the 17th century as a deer park, Richmond is still home to these great animals today and you are bound to see them on a wander around this area. For a bite to eat and a cup of tea, make sure you visit Pembroke Lodge whilst you're here.
Bushy Park
Bushy Park is the second largest of London's Royal Parks at over 1,000 acres. This park is located just north of Hampton Court Palace, originally being part of Henry VII's deer hunting grounds. This one of London's Royal Parks is located a short walk from Kingston Bridge, so is a perfect place to wander after having lunch on the riverfront
St James's Park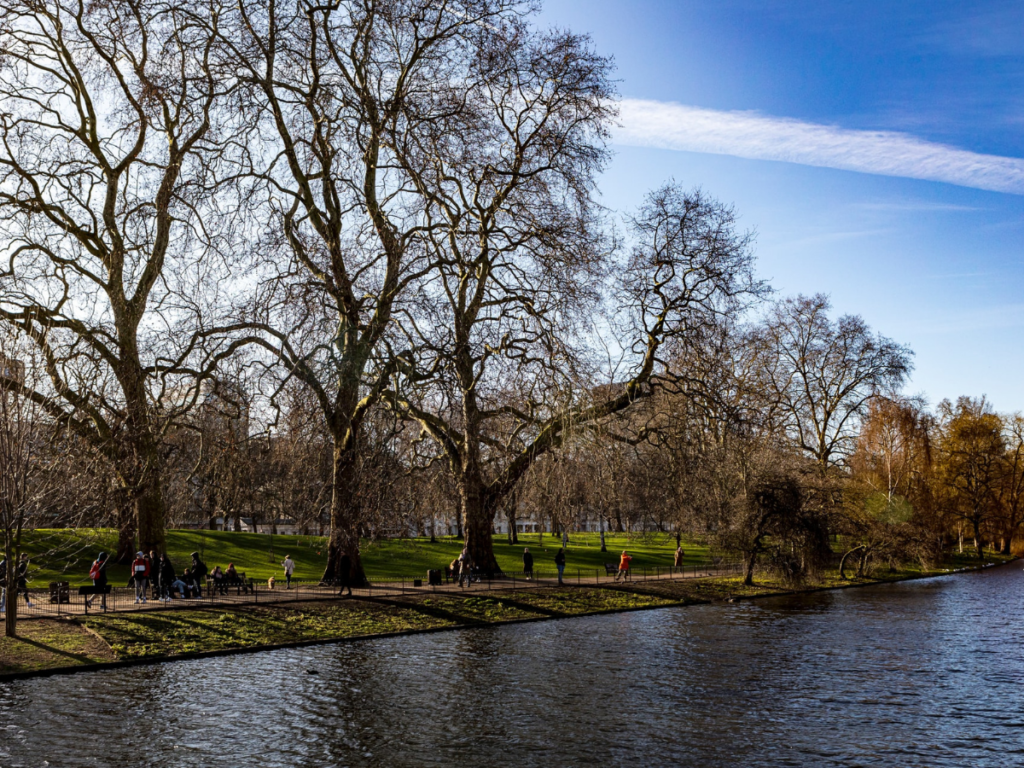 St James's Park is right next to Buckingham Palace, so it's certainly not one to miss on London's Royal Park list! It is 57 acres and also includes The Mall and Horseguards Parade. With a small lake which has been home to pelicans for nearly 400 years, after they were given to Charles I as a gift from the Russian ambassador.
Green Park
Green Park is a 40-acre triangle next to Buckingham Palace. The park is home to many trees, but no flowerbeds. This is rumoured to be because Charles II was caught by his wife picking flowers for another woman and ordered them all to be removed.
Regent's Park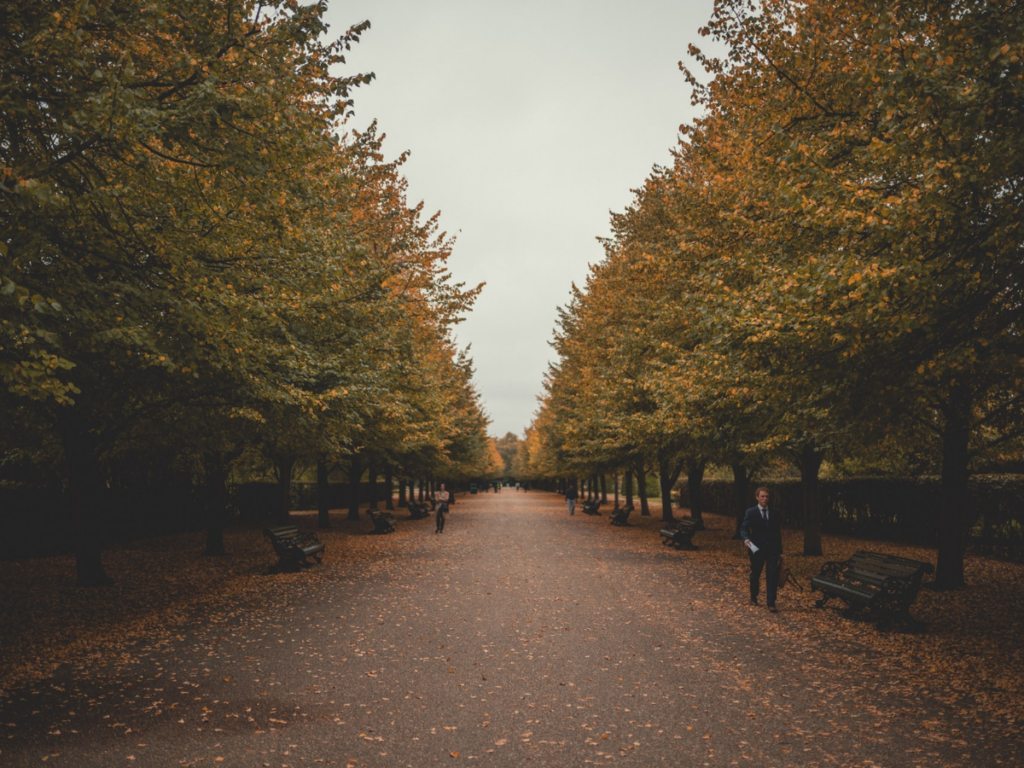 Regent's Park is located in North West London and is split between the boundaries of the City of Westminster and Camden. This is one of London's Royal Parks that has sports facilities, including football and rugby pitches. Covering an area of 395 acres, this park is home to much wildlife, including 100 species of wild birds as well as hedgehogs.
Greenwich Park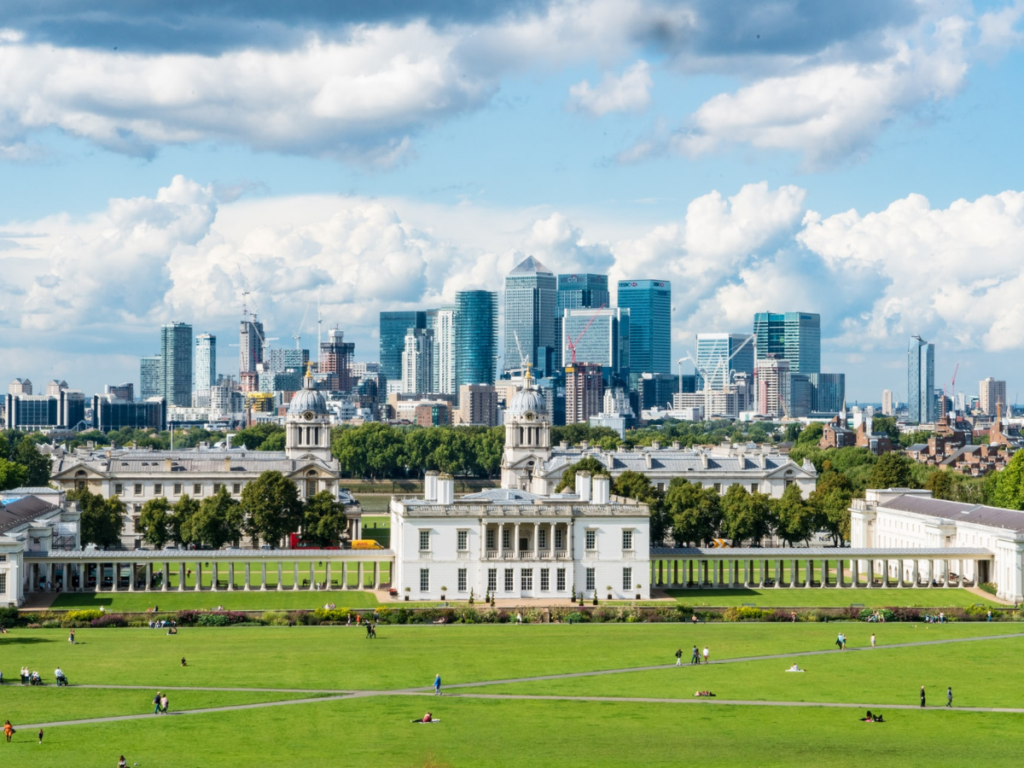 London's Royal Parks are all steeped in rich history, and Greenwich Park is no different. Home to the Prime Meridian, which is the reference point for Greenwich Mean Time. It was originally a hunting ground, but today you can catch views of the River Thames, The City of London, and the Isle of Dogs. At 200 acres it is one of the largest green spaces in South East London.
Hampton Court Park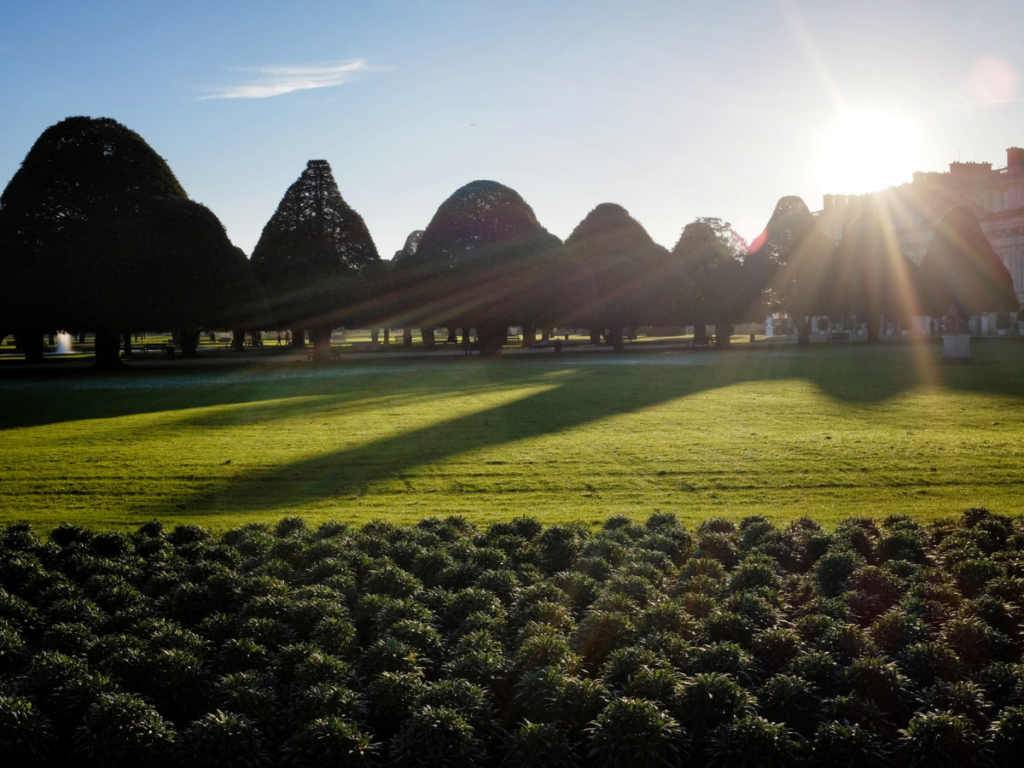 Whilst not free to the public, Hampton Court Park does technically count as one of London's Royal Parks. Inside the palace walls, this London Royal Park is located between the palace and Kingston upon Thames. For horticultural fans, you're sure to know that this park is home to the famous Hampton Court Flower Show which offers a unique way to view this beautiful area.
Which of London's Royal Parks Should I Go to First?
When it comes to choosing which of London's Royal Parks to visit it really depends on where you are staying in the city. For those in Central London, the best Royal Parks to wander around would be Hyde Park, Green Park, Kensington Gardens, and St James's Park as they form a long line from Kensington Palace through to Horse Guards. If you're staying on the outskirts of town, take the time to visit Richmond Park, Bushy Park, and Hampton Court Park.
What is The London Eats list?
We are a London blog, focused on bringing you the best food, drinks, and things to do in our wonderful city. Whether you're after the best pancakes in London, where to spend Valentine's in London, or are on the hunt for a London book to read – we have the info for you! Don't forget to follow us on Instagram, Twitter, Pinterest, Facebook, and TikTok!