Frenchies is a specialty coffee house and all day brunch spot located in the heart of Wandsworth. We stopped by to try out the food, and to find out if a visit to this cafe is worth your time, tastebuds, and money!
What is Frenchies?
Frenchies is a cafe located in Wandsworth. It opened in December 2020, and is named after owner Hannah's French Bulldog, Mr Clive. If you get a takeaway coffee from this spot, you'll see Mr Clive's silhouette on the cups! They focus on serving up specialty coffee, from the Caravan Coffee Roasters, as well as all-day brunch.
What's on the Menu at Frenchies?
Frenchies is a self-proclaimed brunch spot in the heart of Wandsworth. On the menu you can expect delicious brunch classics, including eggs royale, breakfast burritos, pancakes, smashed avocado and more.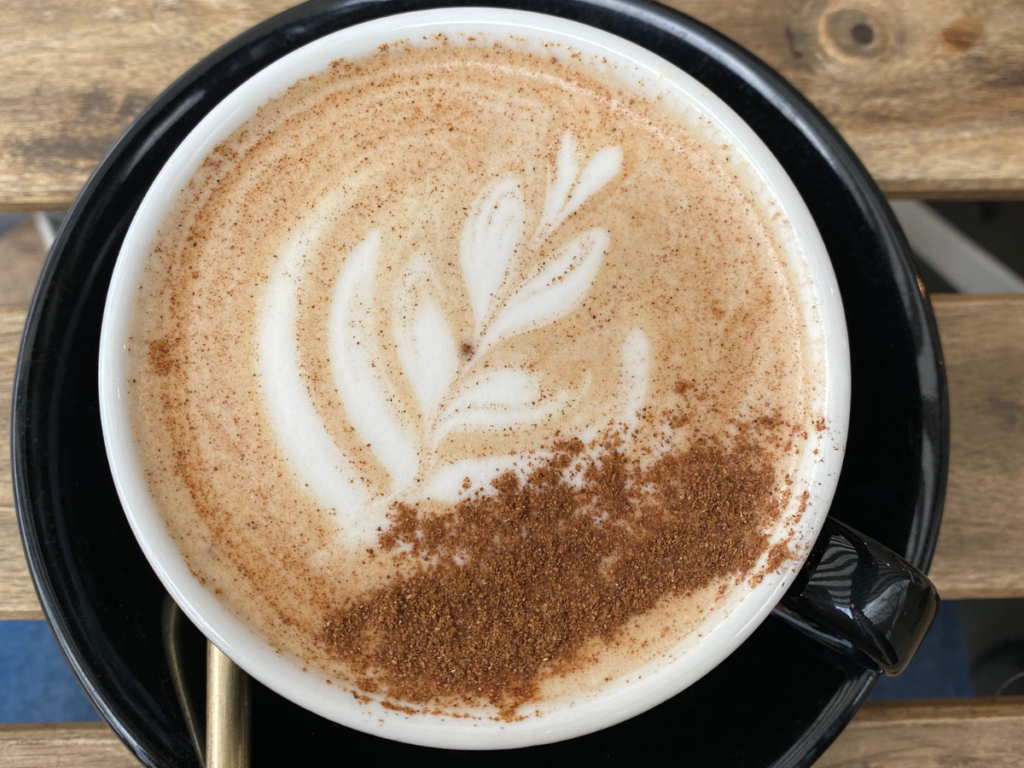 On the menu you can find lots of vegan, vegetarian, and gluten friendly options – making this an excellent London brunch spot for groups with mixed dietary requirements.
Frenchies Wandsworth Coffee
Frenchies serve up Caravan Coffee Roasters brews. Their roastery is located in Islington in a redeveloped Victorian warehouse. They use an eco-friendly roaster that helps to bring their unique coffee to life. They place quality, sustainability, freshness, and fair relationships with their growers at the heart of what they do. When you visit Frenchies in Wandsworth you'll get the chance to taste this coffee for yourself!
Frenchies Wandsworth Review
We visited Frenchies on a lovely weekend morning on a stroll to Wandsworth. They only take walk-ins so if you plan to visit here you may need to wait for a free table. We sat outside, however there were also tables inside should you not want to enjoy people watching outside. We opted for classic brunch options on our visit: smashed avocado on toast, and eggs royale.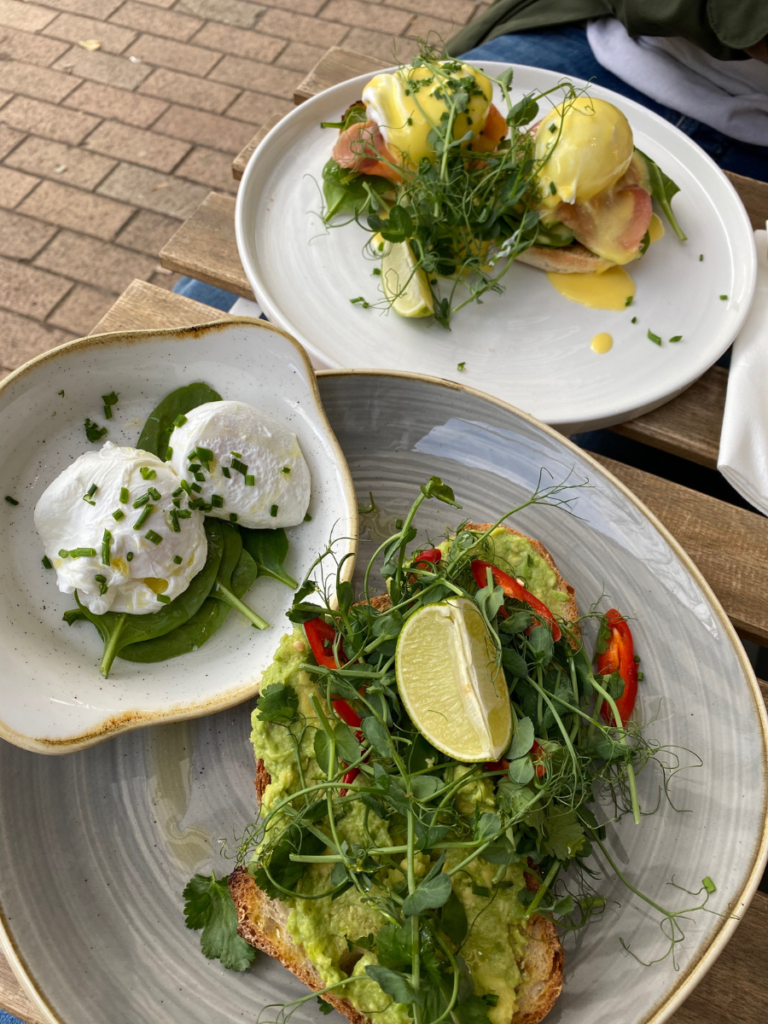 The smashed avocado on toast is served on sourdough toast, and is garnished with chilli, lime, and coriander. We opted to add the extras of poached eggs to the smashed avo. This dish was beautifully presented and equally delicious.
The eggs royale comes on a toasted muffin, topped with spinach, poached eggs, smoked salmon, and hollandaise sauce.
We also had an americano and a chai latte to go along with our brunch choices, which were both enjoyed.
Where is Frenchies?
Frenchies is located in Wandsworth, on Old York Road. This is a lovely road that has many gorgeous cafes – perfect for spending a relaxed Sunday morning.
About The London Eats List
We are a blog dedicated to everything London, helping you plan your trip to our wonderful city with ease. Whether you're after the best chocolate shops in London, or are pondering how London got its name – we have the answers for you.