Franco's London has been on Jermyn Street since 1945 and has been serving the residents of St James's ever since. Serving up delicious Italian food, in a classic dining setting, with unique touches. We went along to see whether this is a London restaurant you should consider visiting.
What Food Does Franco's Serve?
Franco's is a beautiful Italian restaurant in the heart of London, serving breakfast, lunch, and dinner. Serving your favourite Italian dishes from burrata, to risottos, and yummy pasta. For lovers of truffles you'll adore this romantic London restaurant as it boasts many dishes exhibiting the popular taste.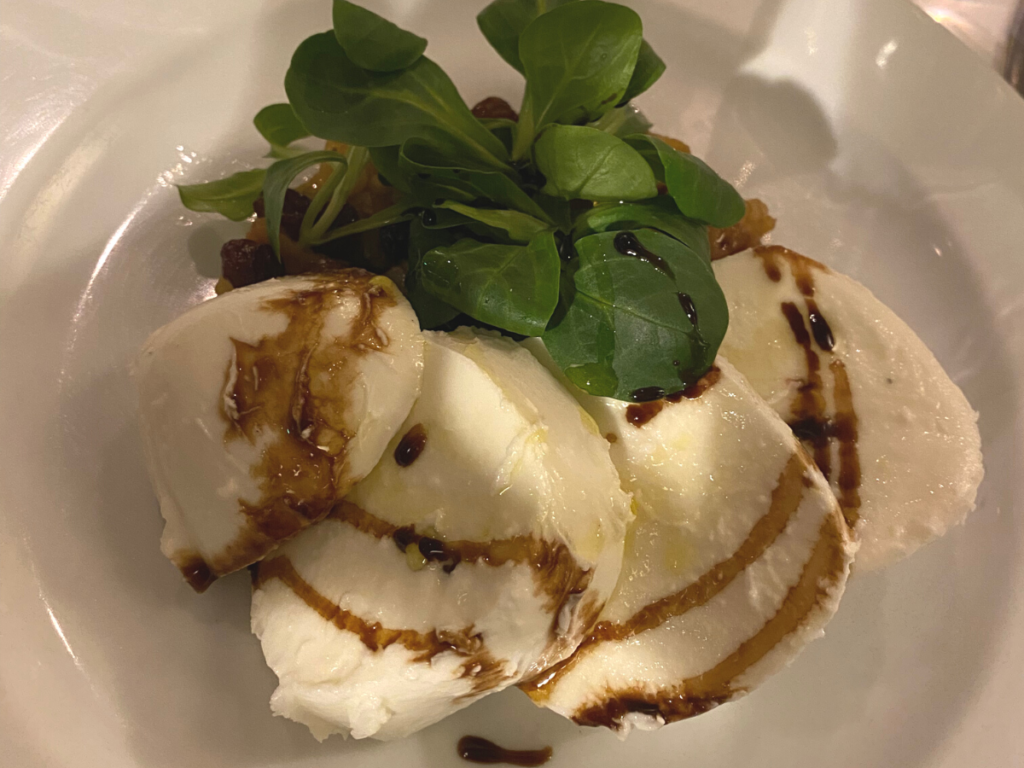 The breakfast menu delivers classic dishes from eggs florentine, to a full English, accompanied with delicious coffee. For dessert you'll find Franco's gives you the best of Italian puddings including tiramisu, gelato, and cannolo. You can discover Franco's menu for yourselves on their website.
Franco's London: A Review
We've now visited Franco's on two occasions, and have not been disappointed by the food either time. Most recently we went in the evening for dinner and opted for the set menu – this is ideal if you want to dine in a lovely London restaurant on a budget. For starter we began with Buffalo Mozzarella, a tagliatelle in a creamy sauce, with cannolo with pistachio gelato to finish.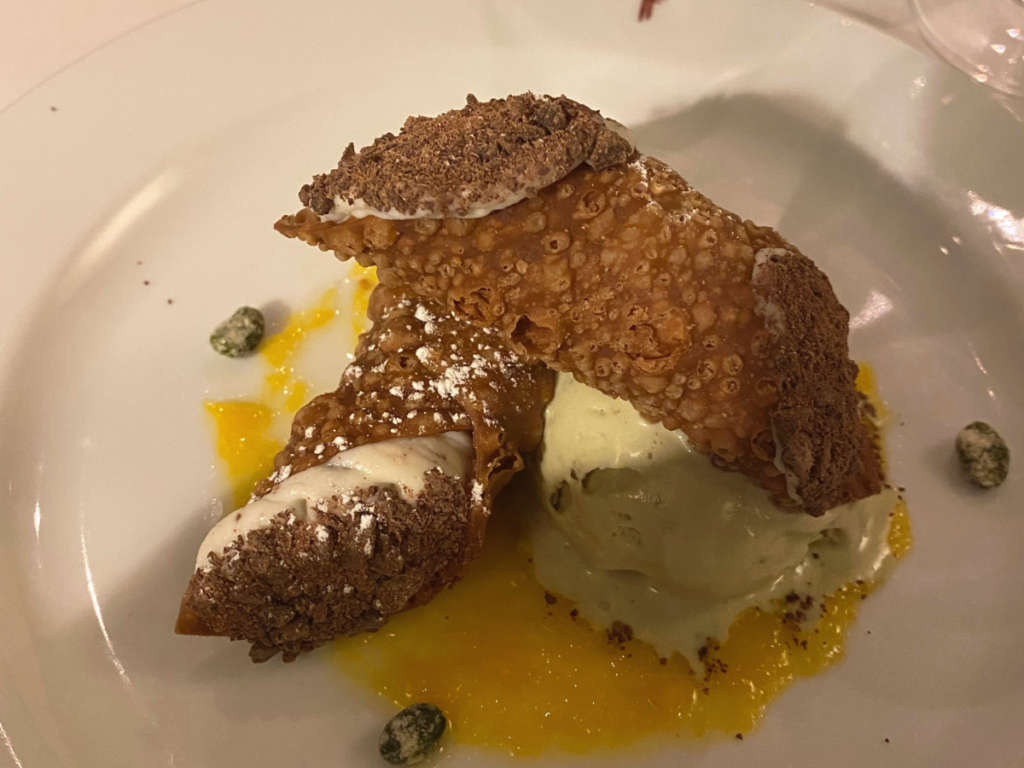 Franco's has a traditional feel to it, but has its own small quirks – as many London restaurants do. We highly recommend a trip to the toilets whilst you dine here and enjoy the dulcet tones of Winnie the Pooh being read to you.
Where is Franco's?
You can find Franco's London on Jermyn Street – one of the main streets in St James's and just behind Piccadilly. Due to the location it's a fabulous restaurant to visit if you're looking for somewhere in central London to eat breakfast, lunch, or dinner.
What is There to Do Near Franco's?
Located on Jermyn Street, the road Franco's is on is well known for Gentleman's clothing retailers. If you're not one for shopping in the fine establishments you can take a stroll down to St James's Palace to take a gander at the current home of Prince Charles and the Duchess of Cornwall. If you want to discover the bright lights of the city, take a walk in the opposite direction to the hustle and bustle of Piccadilly Circus. From here you'll be able to find some of London's most popular bars and pubs.
About The London Eats List

We are a blog dedicated to all things London, from the London restaurants with the best views, to area guides of Victoria, Chelsea, and Notting Hill – we have everything you need to plan your next trip.