Pizza Union is a cheap, but good quality spot to tickle your cravings for delicious dough topped with yummy toppings. Located across the city, you may have seen one of their restaurants around. We went and tasted their dishes for you to find out if you should go yourself.
We have previously been gifted a meal at Pizza Union, however this post is not sponsored and all opinions are our own and uninfluenced.
What is Pizza Union?
Pizza Union is an Italian Pizza Bar, with 6 locations across London. They focus on serving high-quality pizza fast, at a low price! Focused in mainly office-based areas, this restaurant is excellent for after-work food and drinks.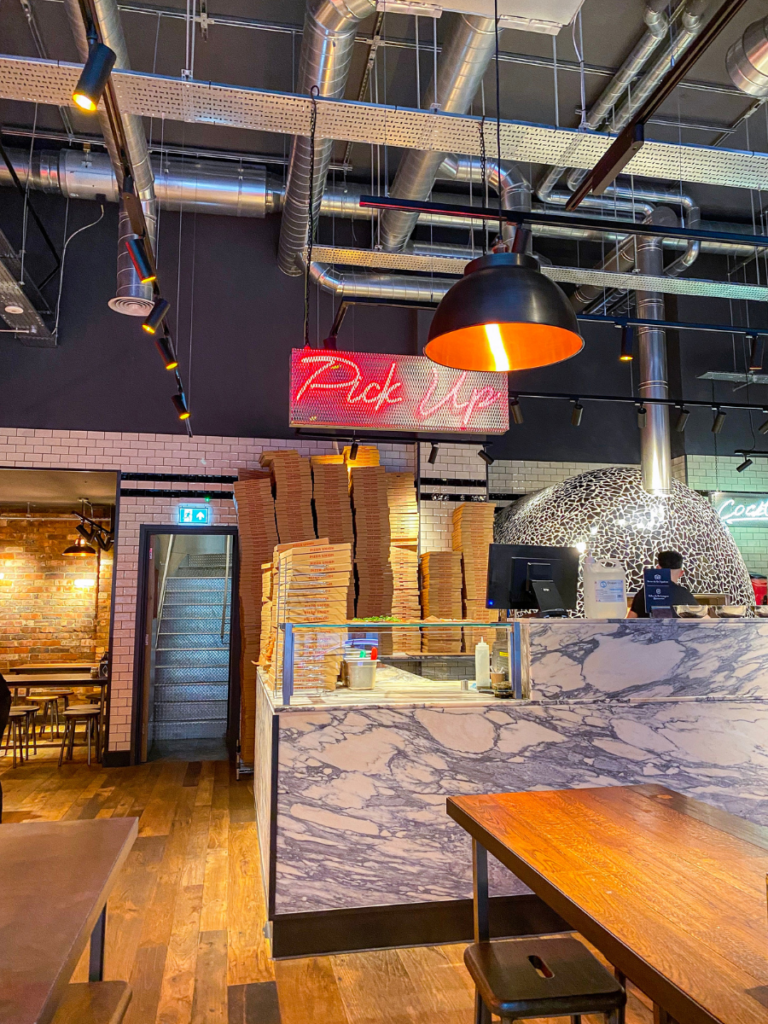 What's on the Menu at Pizza Union?
On the menu at Pizza Union you can expect thin and crispy 12" pizzas. With classics like Margheritas coming in at under £5, and other delicious flavours including funghi, pepperoni, florentina, and carne not costing much more – this is the perfect purse-friendly pizza restaurant in the city.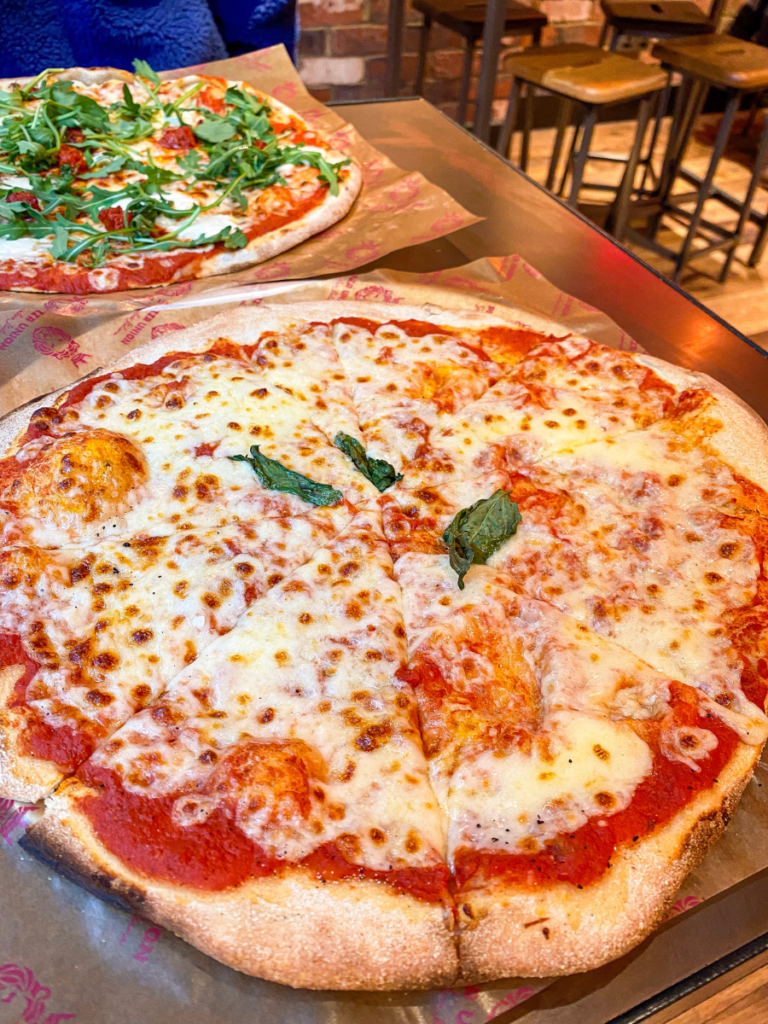 You'll also find side salads, grisini, dips, and olives available to have alongside your meal. If you're not full by the end of your pizza you could even indulge in a gelato or cannoli.
Cheap Frozen Cocktails in the City
One of the key aspects of Pizza Union that we love so much is the well-priced frozen cocktails. You can have a frozen margarita, or a frozen raspberry mojito for under a fiver. They also have beer, wine, and prosecco chilled for you to purchase too. With cocktails normally costing upwards of £10 in London, this is an unsung spot for drinks in the city.
Pizza Union Review
We've been to Pizza Union too many times to count now, and to various locations across London. It's one of the first places we suggest for a cheap but tasty meal with drinks in the Big Smoke. The margherita is an excellent option if you're looking for a fired, but simple pizza to satisfy your tastebuds. But we've also found the more meatier pizzas to be equally as delicious!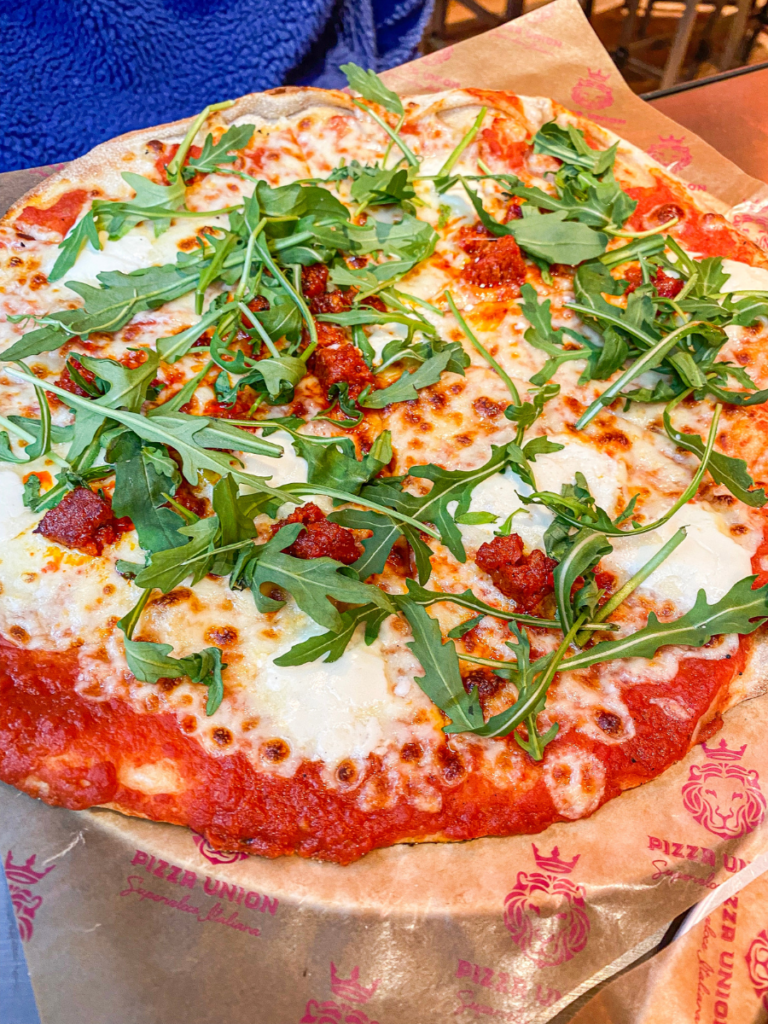 The frozen cocktails are always a winner and we particularly adore the frozen raspberry mojito.
During the day, the music is kept relatively low and so Pizza Union is a pleasant place to have a shared meal with friends or colleagues – especially if you're looking for somewhere to keep prices low. In the evening the music does get a little loud however, which is great if you're having a pre-night out meal, but if you're looking for a quiet place to catch up with friends – perhaps try a more chilled restaurant.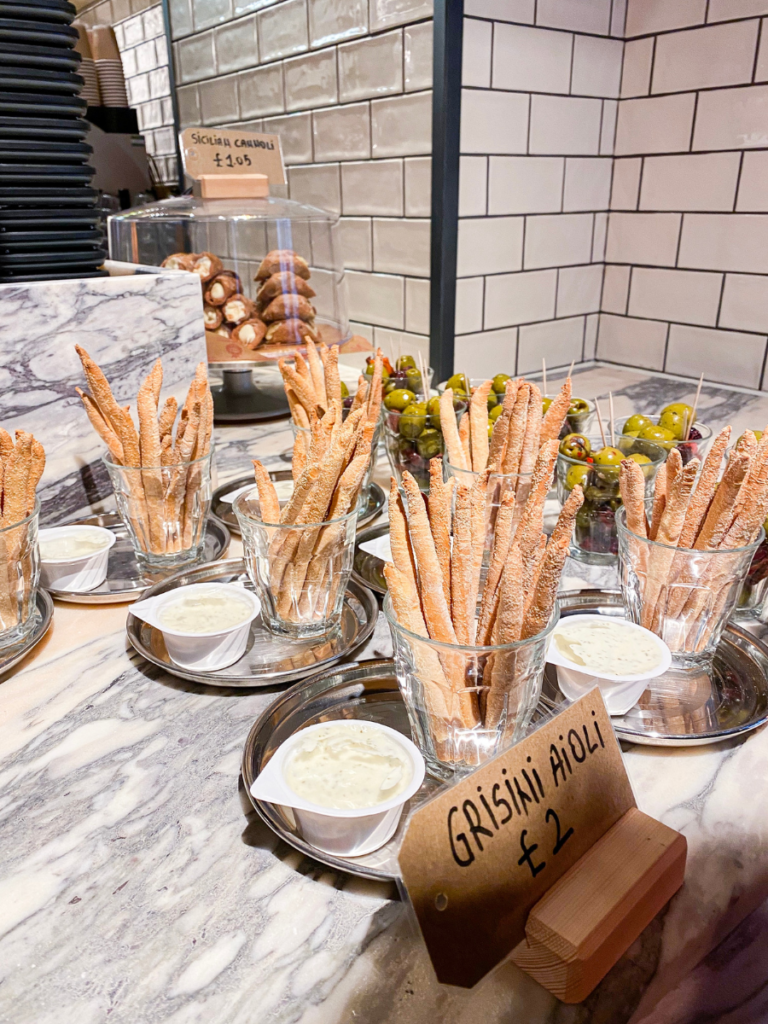 Pizza Union Locations
Currently Pizza Union has 6 locations in London, these are:
Aldgate
Dalston
Holborn
Hoxton
Kings Cross
Spitalfields
Pizza Union FAQs
Does Pizza Union Deliver?
From what we can tell Pizza Union appears to be on UberEats, so if you live in the nearby area you may be able to order delivery. You can also get takeaway which you can pick up yourself.
Can You Book Pizza Union?
You cannot book at Pizza Union. However, each location has lots of tables so hopefully you'll find a seat!
Who Owns Pizza Union?
Pizza Union was founded by Bobby Hashemi. He, along with his sister, also founded Coffee Republic. 
About The London Eats List
We are here to help you plan your trip to London. From the best places to get ice-cream in London, to London bookshops to lose yourself in. Dive into our site and inspire your visit to our city now.