John Sandoe Books is one of London's most beloved bookshops, nestled right in the heart of Chelsea's busy shopping district. Away from the hustle and bustle of the Kings Road, John Sandoe is a shop you could spend hours in – simply sifting through their titles. Come with us to discover this wonderful bookshop.
Table of Contents:
A Short History of John Sandoe Books
John Sandoe Books first opened in 1957, by John Sandoe and Félicité Gwynne. Originally in just one of the buildings the current shop takes up, it was described as "tiny" but with "all the books one could ever hope to find in one place." It's no surprise this place has endured as one of London's most loved independent bookshops, with its gorgeous Edwardian building with books packed into every nook – it really is a reader's paradise.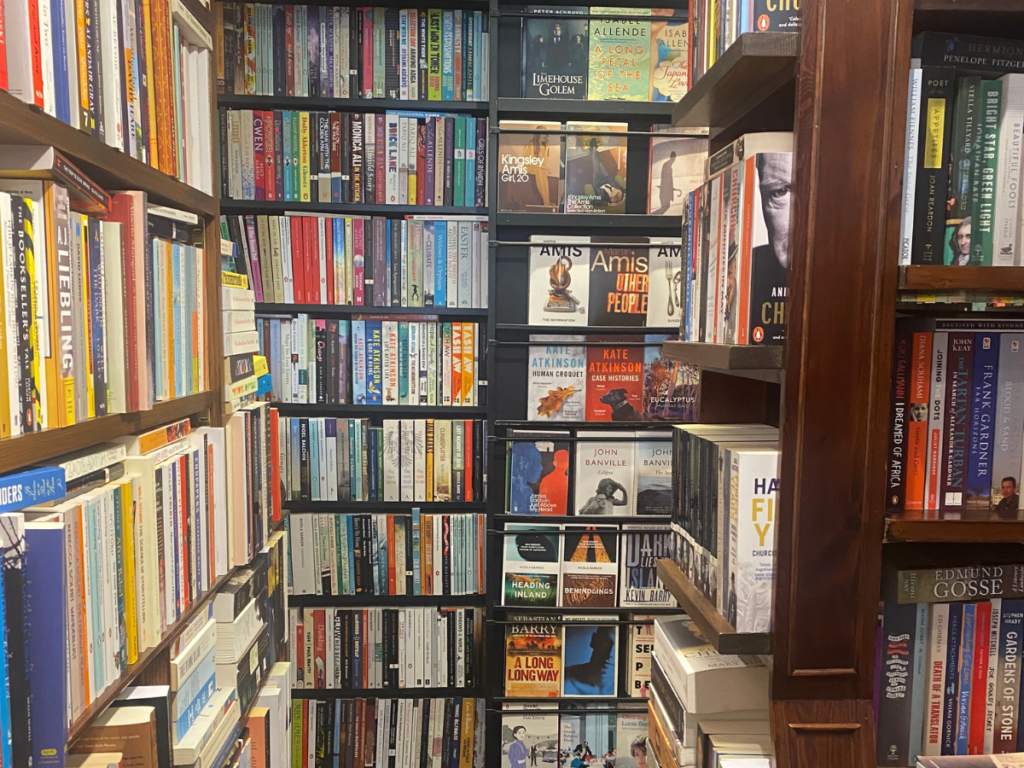 10-11 Blacklands Terrace is said to have enjoyed a history of being a tobacco shop, an antiquities shop, a poodle parlour, and a secretarial agency before it became a bookshop. Number 10 was turned into a bookshop after the war, before John Sandoe bought it. Whilst number 12 is said to have had Churchill's dog sitter living there until 2013.
Sandoe retired from the bookshop in 1989 due to his health, and sold to longtime employees Stewart Grimshaw, John Wyse Jackson, and Johnny de Falbe. In 2013, the shop acquired the lease for the building next door and began 18 months of building works to combine the three shops into what we now know today.
What Books Does John Sandoe Sell?
Today John Sandoe holds over 30,000 titles, across both fiction and non-fiction. Whether you're after the latest hot released novel, or a coffee table book about your favourite artist – you're sure to find it in this quaint corner of Chelsea.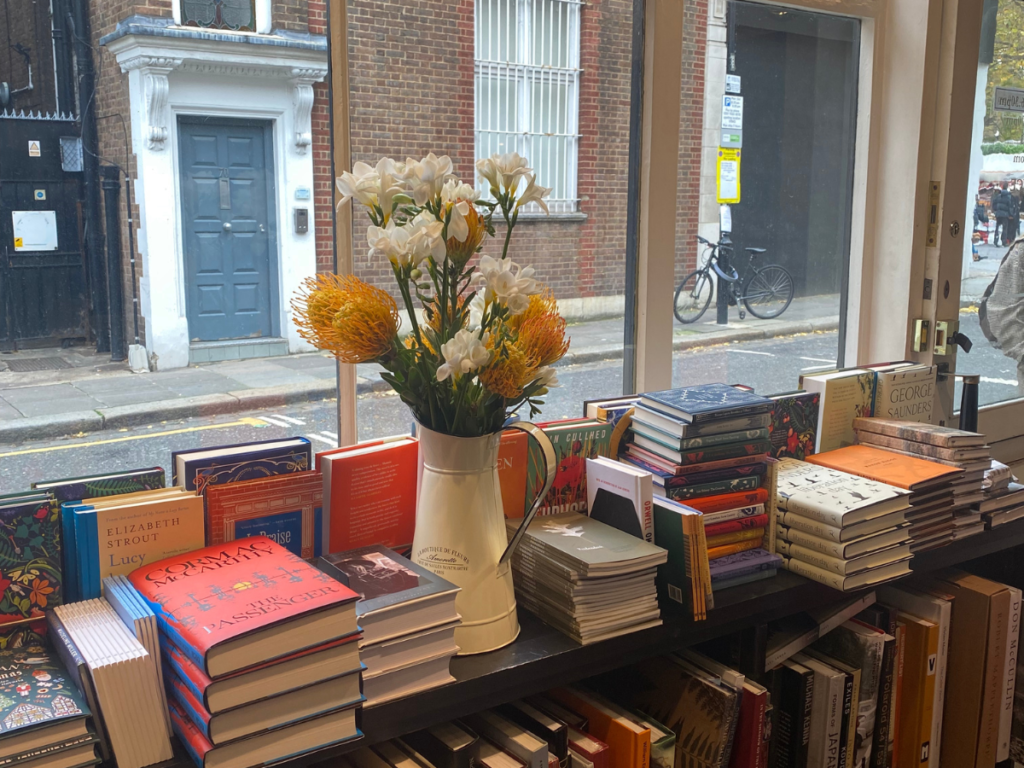 They describe themselves as a "general bookshop with a bias towards the humanities." Covering 3 floors, of 3 joined together Edwardian houses, you'll find shelves and shelves of books, as well as tables laden with even more tomes.
Other Literary Services from John Sandoe
Like any good bookshop, John Sandoe use their expertise for more than just selling in the shop. Whether you're hunting for a rare or out of print book, want to put together your wedding list made entirely of books, or are enjoying the luxury of putting together a library – their services are here to help you.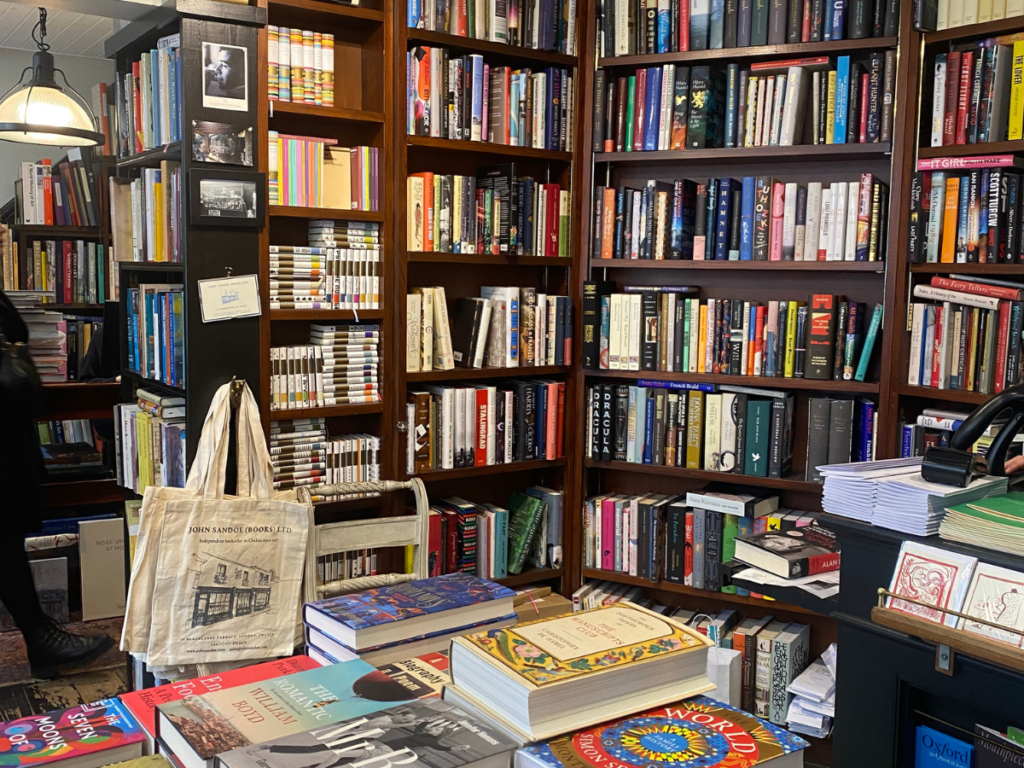 If you like surprise books arriving at your door – make use of their subscription service, with different categories you can tailor it to suit your reading tastes.
John Sandoe Books Opening Times & How to Get There
Location: 10-12 Blacklands Terrace, Chelsea, SW3 2SR
How to Get Here:
The nearest station to John Sandoe Books is Sloane Square which is a short 5 – 10 minute walk.
For a longer walk, Victoria station is also no more than a 20 – 25 minute walk away.
Where to Eat in Chelsea After Visiting John Sandoe
Browsing books can take a lot of energy, so we'd recommend taking a break after your shopping! Some of our favourite places to eat in Chelsea, nearby the shop include:
The Ivy Asia
Fine Food Market, Duke of York Square (Saturdays 10am – 4pm)
Buns from Home
Bread Ahead
About The London Eats List
We're here to guide you to a fabulous time in London! From guides to London's World Heritage Sites, to the top London restaurants with a view to truly take in our wonderful city.