Word on the Water is one of London's most unique bookshops – located in a barge on by Kings Cross. With its cosy atmosphere and shelves stacked with books, this really is a hidden gem. Come with us as we explore London's floating bookshop and everything it has to offer.
Table of Contents:
The History of Word on the Water
Word on the Water was founded in 2011, when two of the co-founders moored alongside one another. When trying to purchase the book barge, named Dianti which is a 1920s Dutch barge, the owner also joined them on their business venture.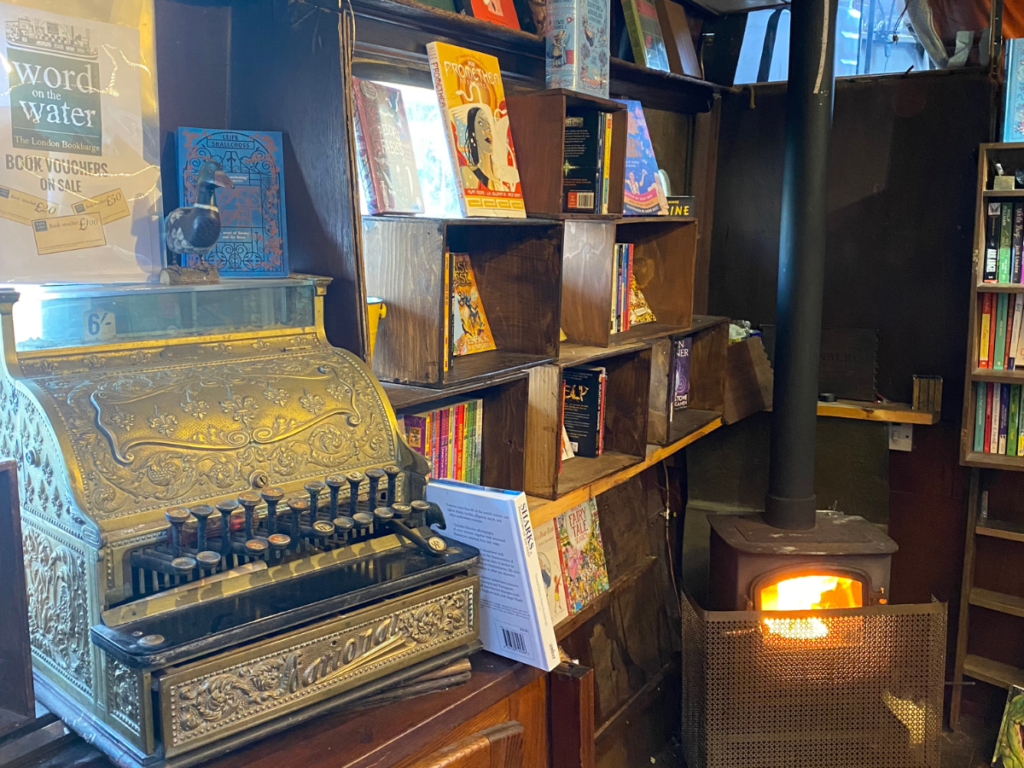 Until 2015, Word on the Water was a moving independant London bookshop as the team struggled to get a permanent mooring licence anywhere. After unsuccessful applications to get a spot in Paddington's canal, they finally received their permanent mooring at Kings Cross in 2015.
As the co-founders had lived in a state of poverty for the previous years due to the constant moving being bad for business, the permanent mooring was a welcome break. With the barge bookshop being able to grow stably ever since.
In 2022, renovations were undertaken to expand the barge, with the roof being raised.
What Types of Books Does Word on the Water Sell?
Word on the Water doesn't have a specific focus when it comes to genre. But you can find a wide range of new and used classic, modern fiction, and lots of kids' books.
A True Literary Experience 
The book barge doesn't just sell books, but is home to lots of literary events and experiences too. From jazz nights, to poetry slam, to talks on feminism, politics and so much more.
How to Get to Word on the Water 
Location: Regent's Canal Towpath
To get to Word on the Water we recommend aiming for Kings Cross Station. You'll find it's a short 6 minute walk from the station to the bookshop.
Head up to Coal Drops Yard – cross the bridge to get to the other side of the canal – and walk right until you hit the barge.
Opening Times
Word on the Water is open everyday from 12pm-7pm.
Things to Do Near Word on the Water
Kings Cross is an area of London that has been re-developed relatively recently. It's home to lots of shops, and lots of great restaurants and cafes.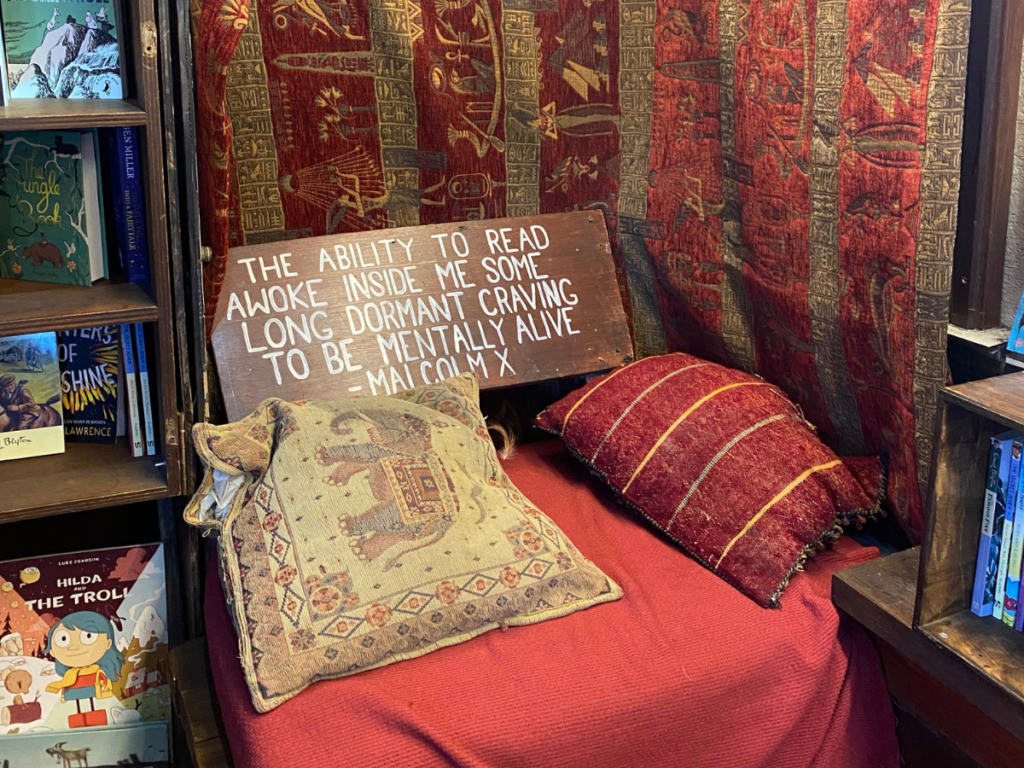 If you're looking for a full meal we'd recommend popping into Dishoom for some of London's best Indian food. To satisfy a sweet tooth, get ready for some delicious doughnuts and Long Boys!
FAQs
What is the nearest tube to Word on the Water?
Kings Cross
Who owns Word on the Water?
Jon Privett and Paddy Screech
What is a book barge?
A book barge is a barge boat (otherwise known as a canal boat) that is home to a bookshop
About The London Eats List
We're here to guide you to having the best time in London. From a perfect London weekend itinerary, to the World Heritage Sites you cannot miss!