We've now entered October, which means one thing: Halloween in London. To celebrate this spooktacular month, we've put together a list of the best Halloween things to do in London. No matter whether you're a fan of intense scares, or like to delve into the spooky history of London, we've got the perfect Halloween activity for everyone!
12 Spooky London Halloween Activities
London is full of attractions that fit perfectly into the atmosphere of Halloween. From ghost tours, to Halloween club nights you'll adore taking advantage of all the spooky activities in London!
The London Dungeons
The first attraction that comes to mind when you think of Halloween in London is The London Dungeons. Located on the South Bank, a short walk from Waterloo, this London Halloween attraction recreates some of London's gory past. The dungeon is full of live actors just waiting to make you jump out of your skin. Along your journey into the depth of London's spooky history, you'll meet characters such as Jack the Ripper, and see events such as The Black Death unfold. This is not a London Halloween experience for the faint-hearted!
Tower of London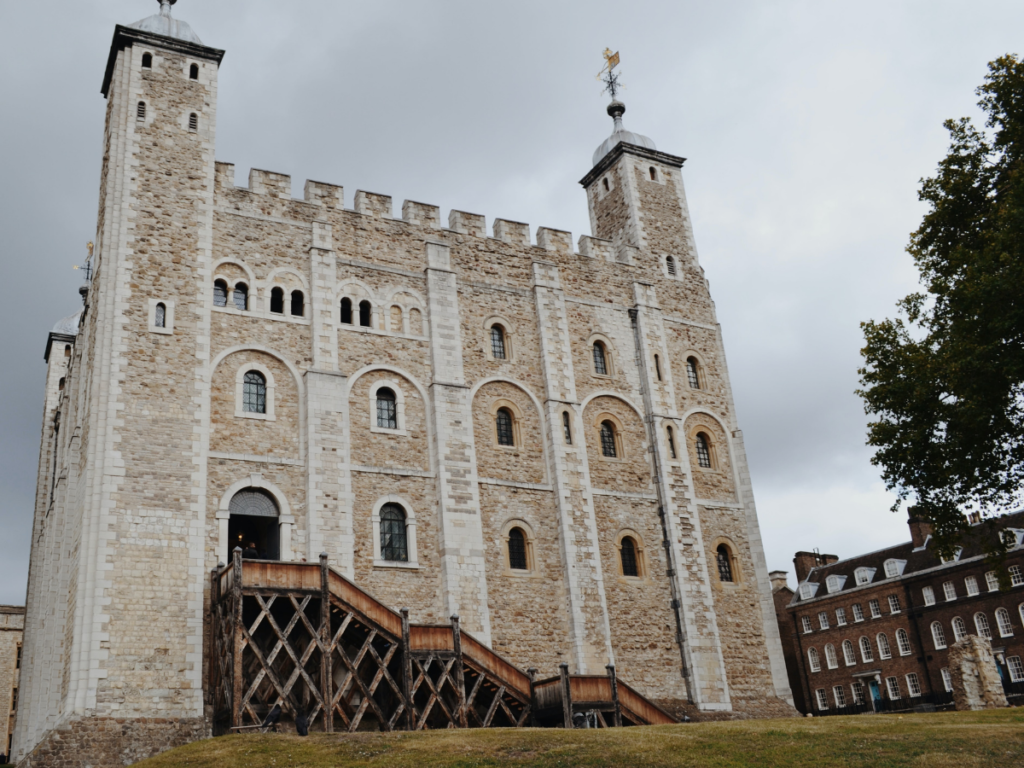 For those who want something a little less hair raising to do in London this Halloween, why not visit the Tower of London. Over 1,000 years old the tower has its own dark history, just perfect for exploring at Halloween. Although used now as a secure home for the Crown Jewels, the Tower of London has been used as a prison and as a historic place for execution. There are reportedly many ghosts that still haunt the crowds including Anne Boleyn, Henry VI, The White Lady, and Guy Fawkes.
London Bridge Experience
The London Bridge Experience is the perfect activity for Halloween in London. Delving into the dark secrets of London, you'll see, hear, and even smell what London Bridge was like throughout the decades. From fire to notorious British figures like Queen Boudica, you'll experience it all. For those who are brave enough, you can then descend into the London tombs for even more of a fright! Winning the UK's best scare maze, this is a London Halloween activity you don't want to miss out on!
Clink Prison Museum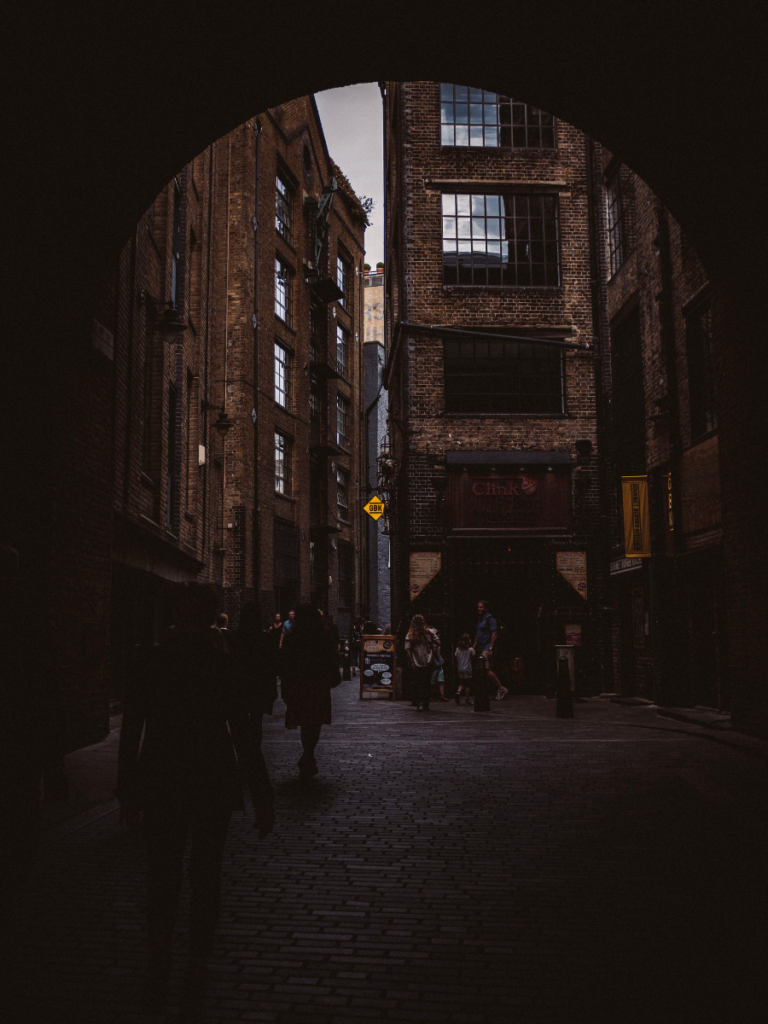 Clink Prison dates back to 1144 and is one of England's most notorious prisons. During your experience at the museum, you'll be able to view archaeological artefacts, as well as handle torture devices, and hear about the experiences of the prisoners. Clink Prison Museum even offers ghost hunts where you'll find yourself locked in to experience the paranormal activity through seances and even ouija boards. Those after a real fright will adore this London Halloween activity.
London's Spooky Escape Rooms
London is home to an incredible amount of escape rooms, and many are spooky-themed throughout the year – not just at Halloween. This Halloween in London, why not try and escape a murderous dentist at No Escape London, or get lost in space at Horror Escape. Whatever your taste, there's a London Halloween escape room for you.
London Ghost Tour
An old city, London is riddled with ghosts and there's plenty of tours on offer to try and find them for yourselves. From Jack the Ripper walking tours, to ghost bus tours, this is a great way to explore London at Halloween.
Halloween Club Nights 2022
London is full of fantastic clubs, and they do not disappoint when it comes to the 31st of October. Here are some of the nights you can enjoy this Halloween in London.
Clapham Grand's Halloween Party
Clapham's Grand is back with another Halloween Party this October 29th. Dress up in your go-to costume and dance the night away in this old Victorian theatre. Tickets are £12 so get yours now to not miss out!
House of Halloween II
Notting Hill Arts Club is putting on a Halloween party in its spooky basement on 29th October. With DJ sets and everyone in their outfits you'll enjoy a fabulous evening here!
Pumpkin Picking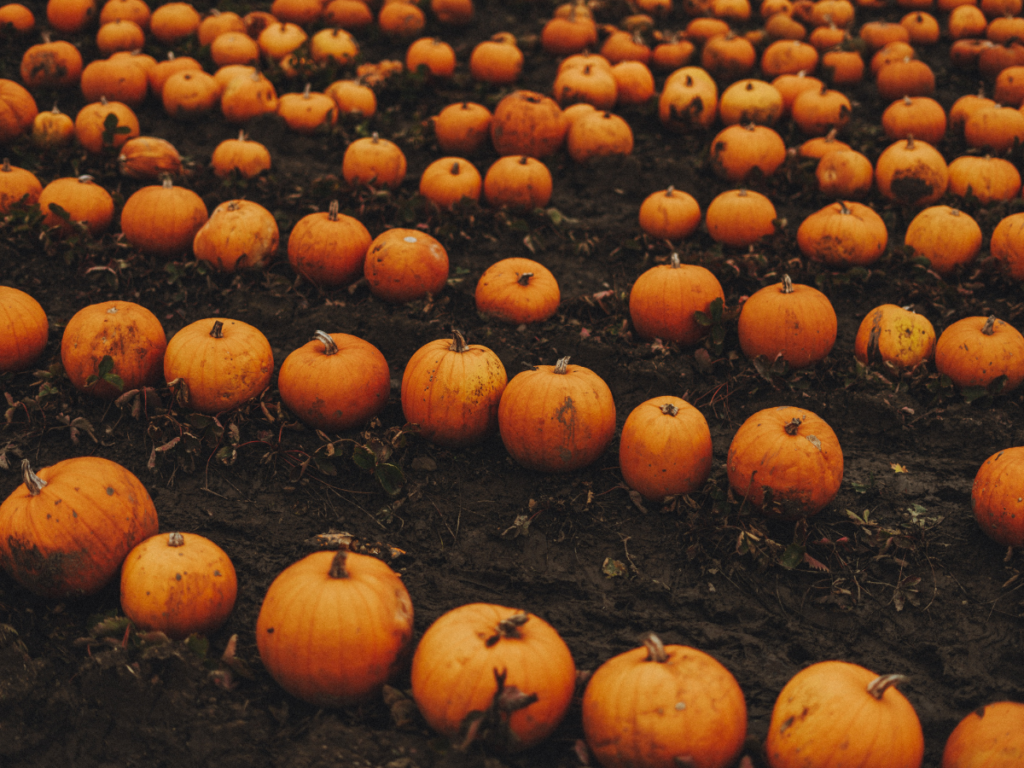 Whilst central London itself may not be suited to pumpkin picking, you can hop on a train to take part in this traditional activity. With so many pumpkin picking patches near London, you'll be spoilt for choice!
Haunted Pubs
London is full of haunted pubs, ideal for getting a Halloween pint in London. From the phantom flusher at The Bow Bells, to the Viaduct Tavern that was previously used as a prison, you won't be short for Halloween venues.
How to Decide Where to Spend Halloween in London
Depending on your personal scare threshold you'll find an infinite number of things to do on Halloween in London. From dressing up as your favourite film character to have a pint at a haunted pub, to really scaring yourself at an immersive experience. We'd love to know your favorite ways to spend Halloween in London in the comments!
About The London Eats List
We are a London blog bringing you all the best our wonderful city has to offer. From the best London markets, to local events like Chelsea in Bloom and Belgravia in Bloom, discover London with us.