Pick & Cheese is perhaps one of the most iconic restaurants London has to offer. This cheese restaurant with a difference is a place not to be missed! A cheese lover's dream, Pick & Cheese is the perfect place to indulge your senses and truly experience all that fromage has to offer!
A Cheese Restaurant with a Difference
So what exactly is Pick & Cheese? Well it's a London based cheese bar with a difference! Instead of sitting at individual tables and being waited on, Pick & Cheese centres itself around the kitchen. With a conveyor belt working its way around the chefs, this unique London restaurant is reminiscent of a Sushi bar. Guests are given a menu with pencils to note which of the cheeses they have tried and are able to pick plates off the belt when they spot something they fancy!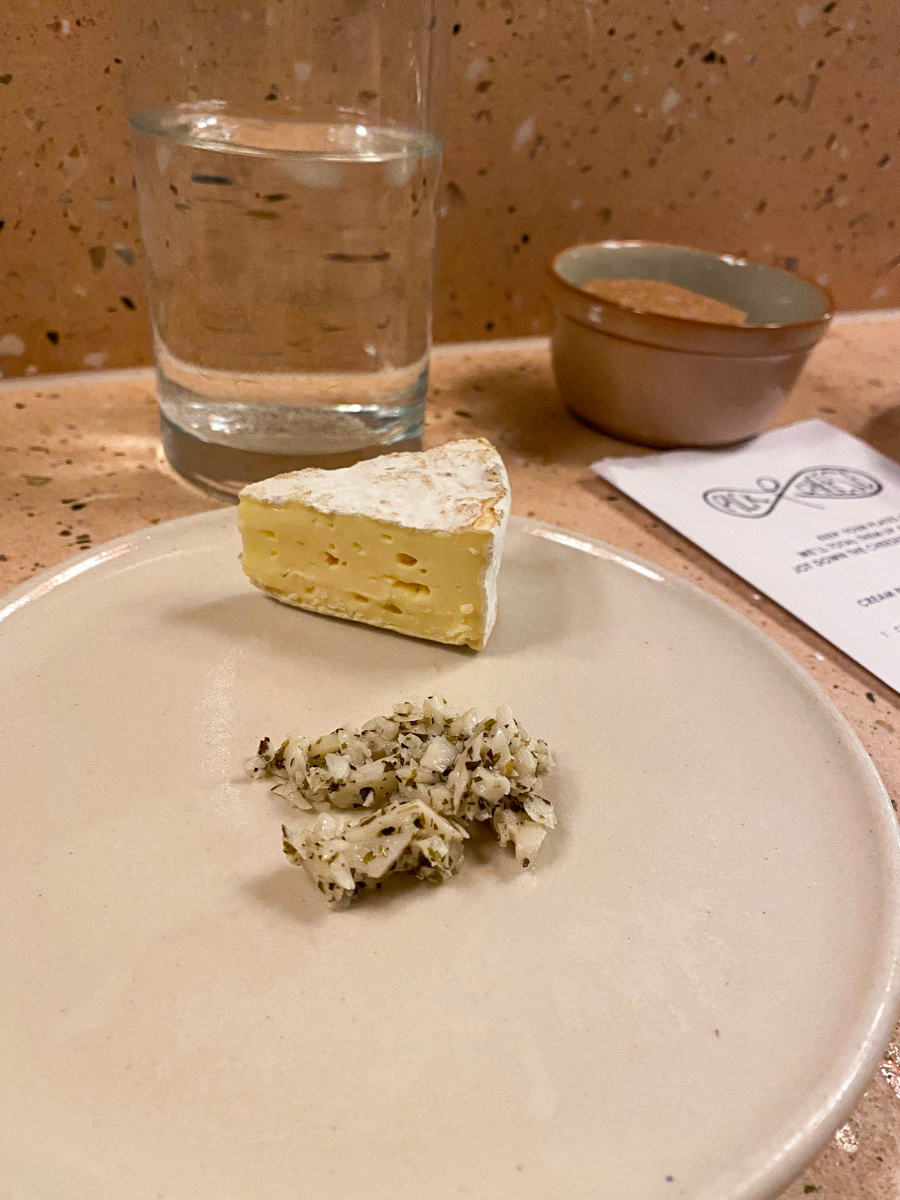 Located in one of London's best markets, Seven Dials, the atmosphere is bustling! Pick & Cheese is just one of the eateries brought to London by The Cheese Bar. With a restaurant in Camden, a Cheese Barge (think floating restaurant on the Thames), and even a London cheese shop located on Columbia road.
All You Can Eat Cheese in London
For those who have an impressive appetite, be sure to book in for all you can eat plates at Pick & Cheese every Wednesday. Costing just £22 per head, you'll be able to eat all the cheese you could dream of! This is what we did when we visited and we couldn't recommend it enough!
A Menu with the Finest British Cheeses
The menu at Pick & Cheese is split into different colour plates, each with its own corresponding price. Each plate pairs a British made cheese (with many inspired by other regions) with charcuterie. Some of the pairings are very unexpected, for example the menu has a Wiltshire cheese called St Ella alongside Turkish delight.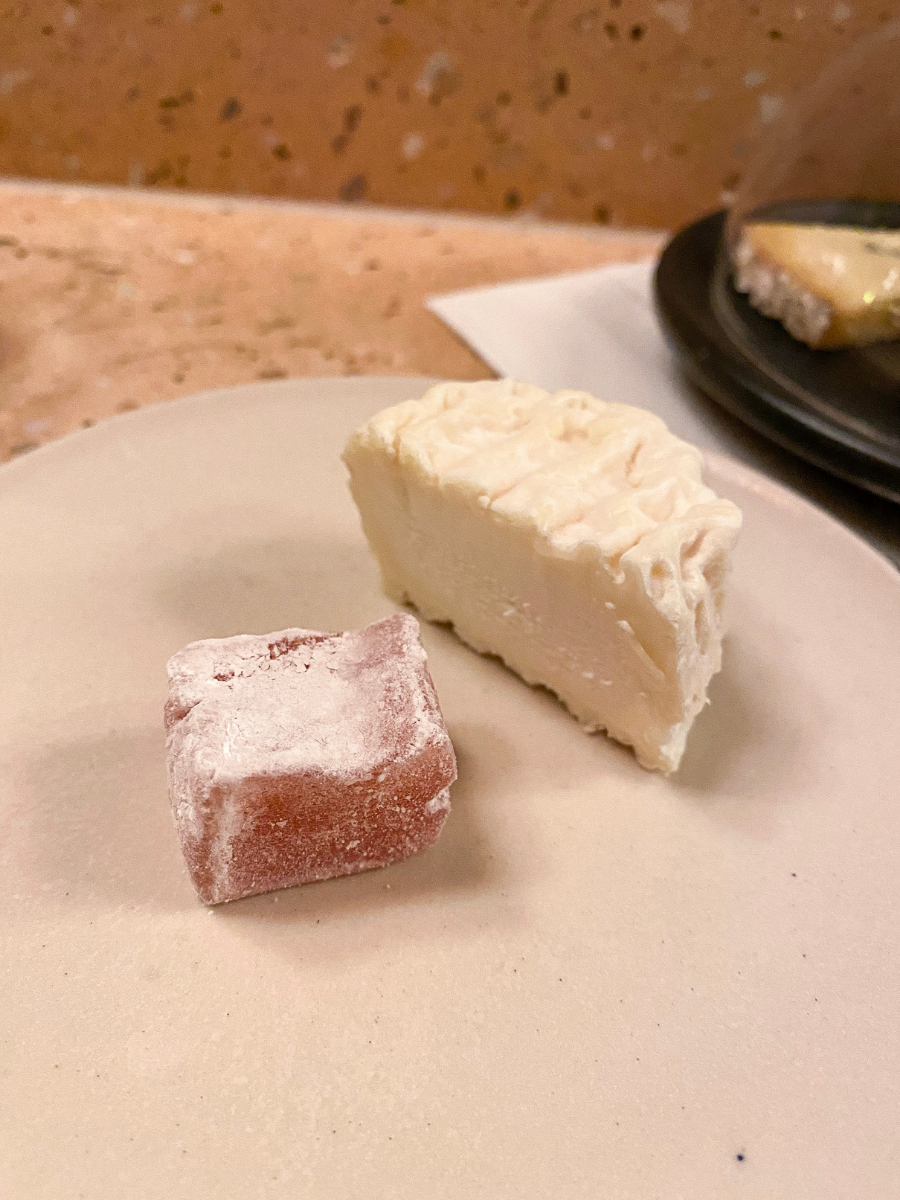 Before attending the restaurant I had no idea that all the cheeses would be British and I thought it added a nice touch to the menu. Especially as many of them were local cheeses that we would perhaps not find in our local supermarket!
Pick & Cheese London: A Review
We visited Pick & Cheese on a Wednesday evening after discovering their all you can eat plates online! I'd definitely recommend going on a Wednesday but just know you have to book in advance! We booked almost 2 months ahead to ensure we got an evening spot!
We were greeted by the staff who seated us, brought us water and crackers (these are on the house). They also have a range of drinks on offer, including alcohol, but given how much cheese we planned on eating we stuck with the water!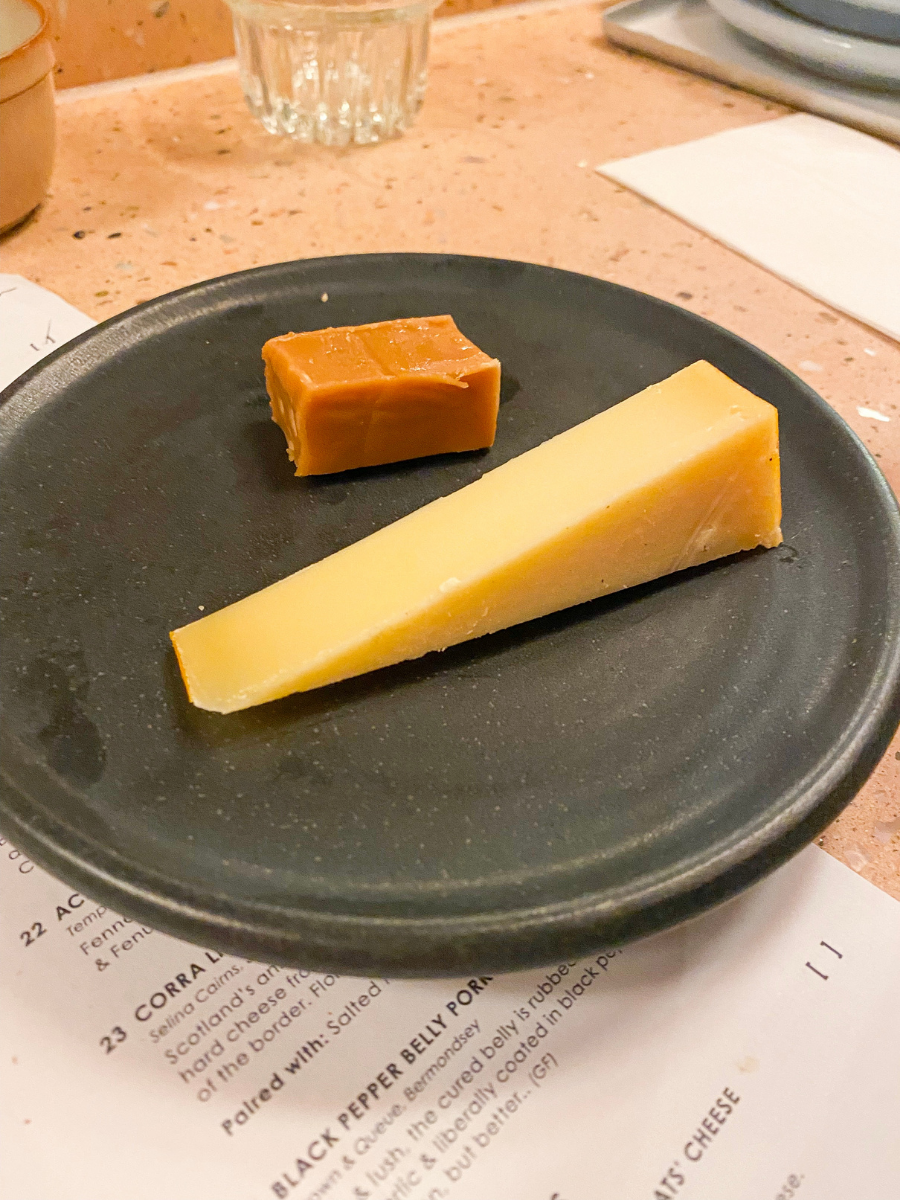 As we mentioned, the menus come with pencils so you can both identify the cheese and accoutrements you're eating as well as mark them. We set ourselves the challenge of ticking off every dish within our hour and a half window – which we achieved!
The dishes come round on a conveyor belt which you can help yourself to. The dishes are different colours depending on their price – on a Wednesday this doesn't matter but on other days of the week you may want to keep track of this! After we were done we noticed that you can ask the waiters for a particular dish if you haven't seen it coming around the cheese conveyor belt.
Our favourite cheeses we tried:
Smoked Kirkham's Lancashire with Smoked Apple Butter
St Gall with Irish Black Butter
Gorwydd Caerphilly with Charred Leeks
Truffled Baron Bigod
If you're looking for a slightly quirky romantic restaurant in London, we'd give Pick & Cheese as one of our top choices!
How to Get to Pick & Cheese
Getting to Pick & Cheese is simple from Covent Garden tube station. Located just a short walk from Covent Garden in Seven Dials market. Simply cross the road and turn left into Neal Street, then take the second left down Earlham Street where you'll find the market on your right. Pick & Cheese is on the far side of the market, you won't miss it with its big sign!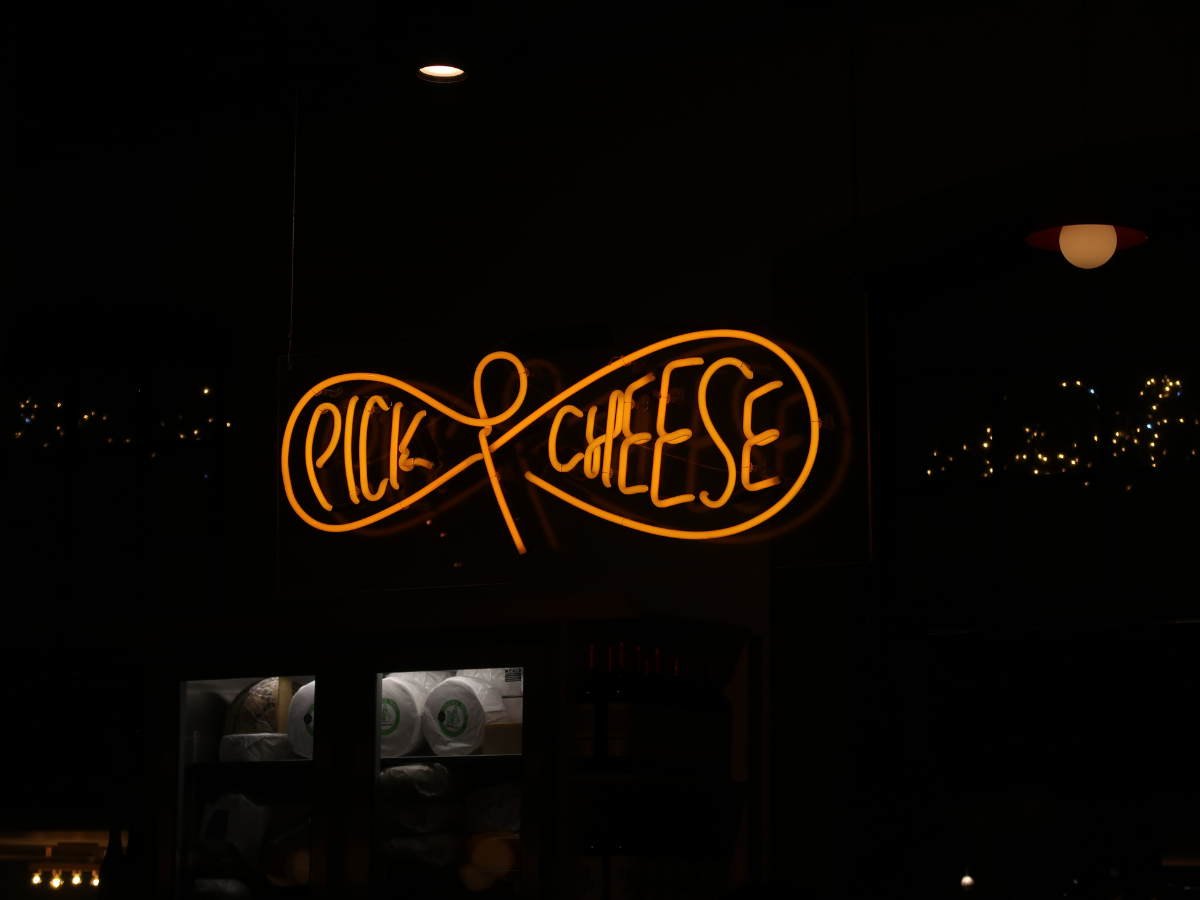 What to Do After You've Finished Indulging at Pick & Cheese
If you've visited Pick & Cheese during the day then there's so much to discover around it! From exploring the other food and drink vendors at Seven Dials Market, to taking a wander around the local cobbled streets. For those in the mood for shopping you're just a short stroll from the wonderful piazza of Covent Garden.
About The London Eats List
We are your source for all things London! From which of London's Royal Parks to explore, to which films set in London you should watch this weekend – we have the details for you!