Barbie is making a comeback and we're so here for it! We've put together a list of our favourite pink spots in the city that will help you unleash your inner Barbie! Discover these pinktastic Barbiecore London spots in the city. 
Table of Contents:
Peggy Porschen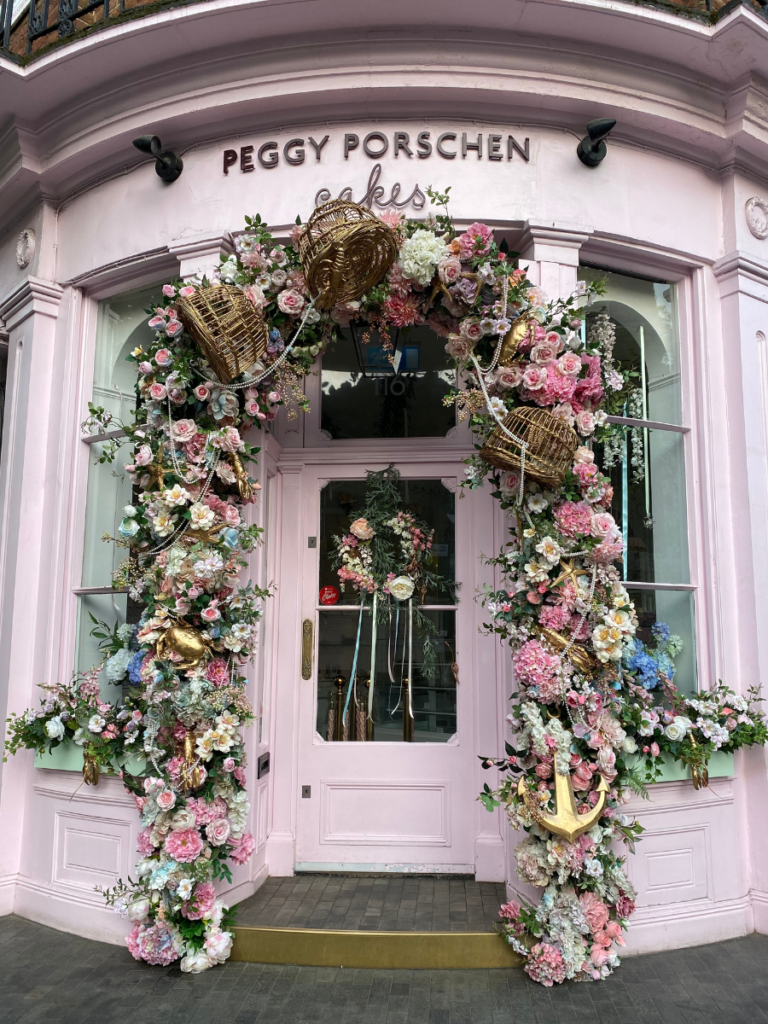 The ultimate pink place in London to begin our Barbiecore tour has to be Peggy Porschen. This delicate pink cafe is always decorated immaculately to echo the season. Serving up delightful cakes and delicious brunches, stop by their Belgravia or Chelsea parlours to satisfy your sweet tooth in pure Barbie fashion.
Humble Crumble
Another indulgent spot dressed in pink to achieve your London Barbie dreams is Humble Crumble. In Spitalfields and Borough market this Apple crumble cafe serves up the best desserts that you can have topped with blowtorched pink marshmallow for the top.
St Luke's Mews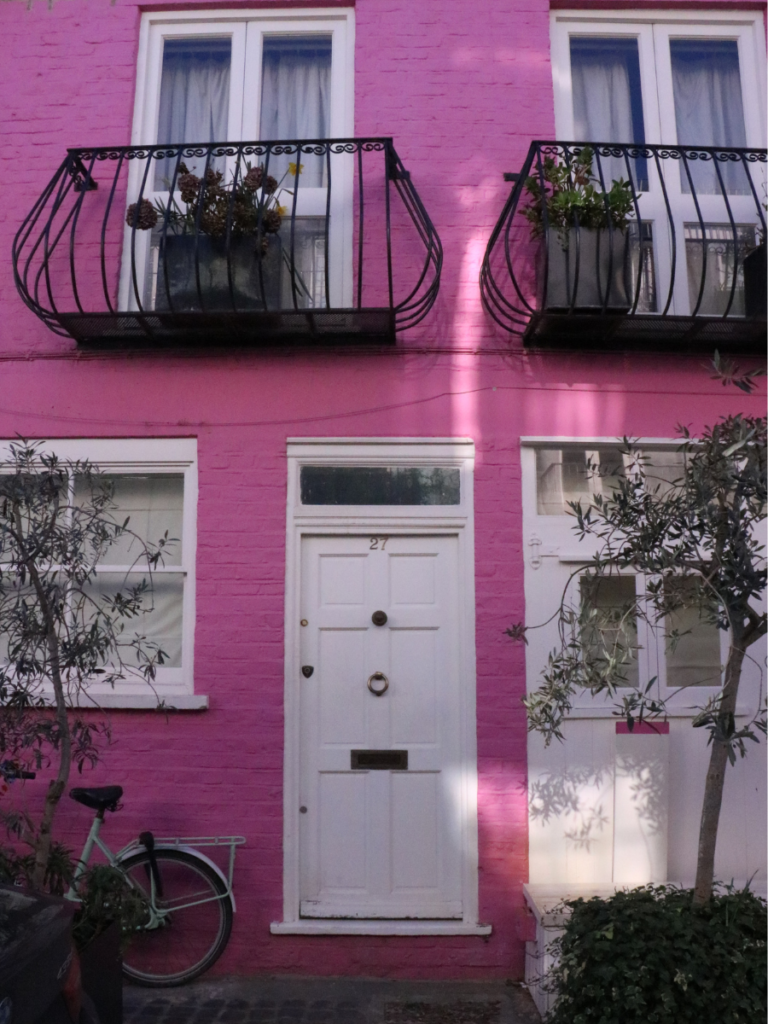 If you're looking for a hot pink background to take your Barbie inspired Instagram photos, look no further than Notting Hill! Nestled in pretty St Luke's Mews is a hot pink house (actually the house used in Love Actually for that famous carol scene – at the time it wasn't pink).
Biscuiteer's Icing Café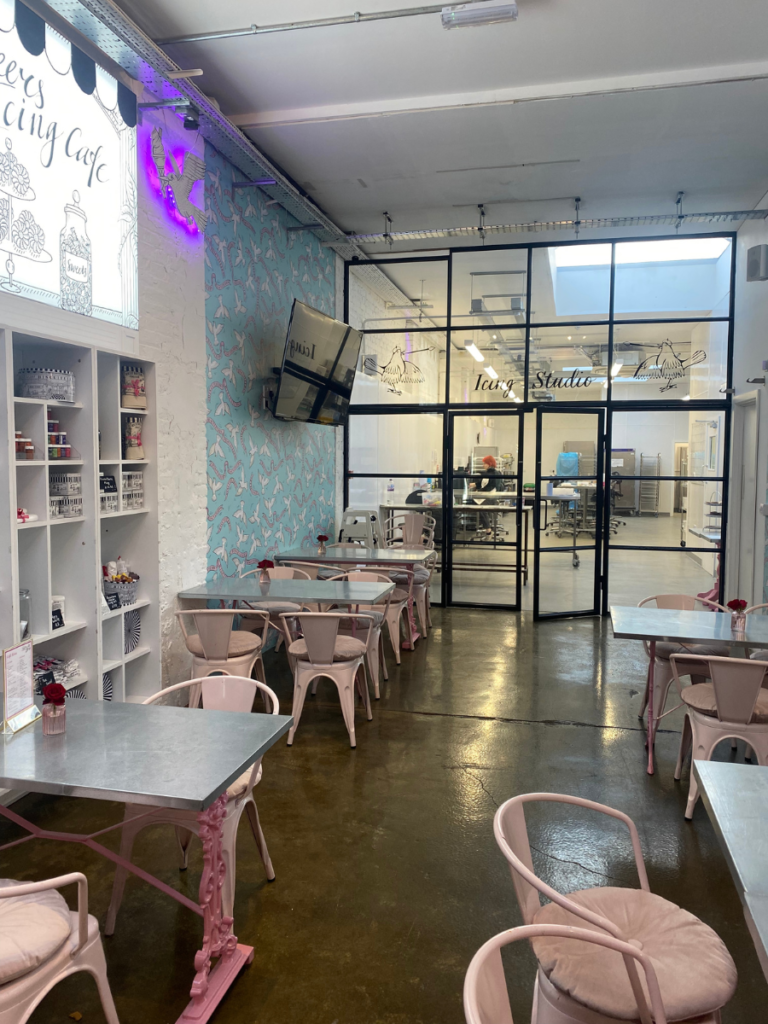 Whilst the outside of Biscuiteer's is not pink – you just have to wander into their shop and cafe to be welcomed by neon pink signs and pastel chairs. We'd recommend booking in for DIY icing and making yourself an iced gingerbread Barbie!
Superbloom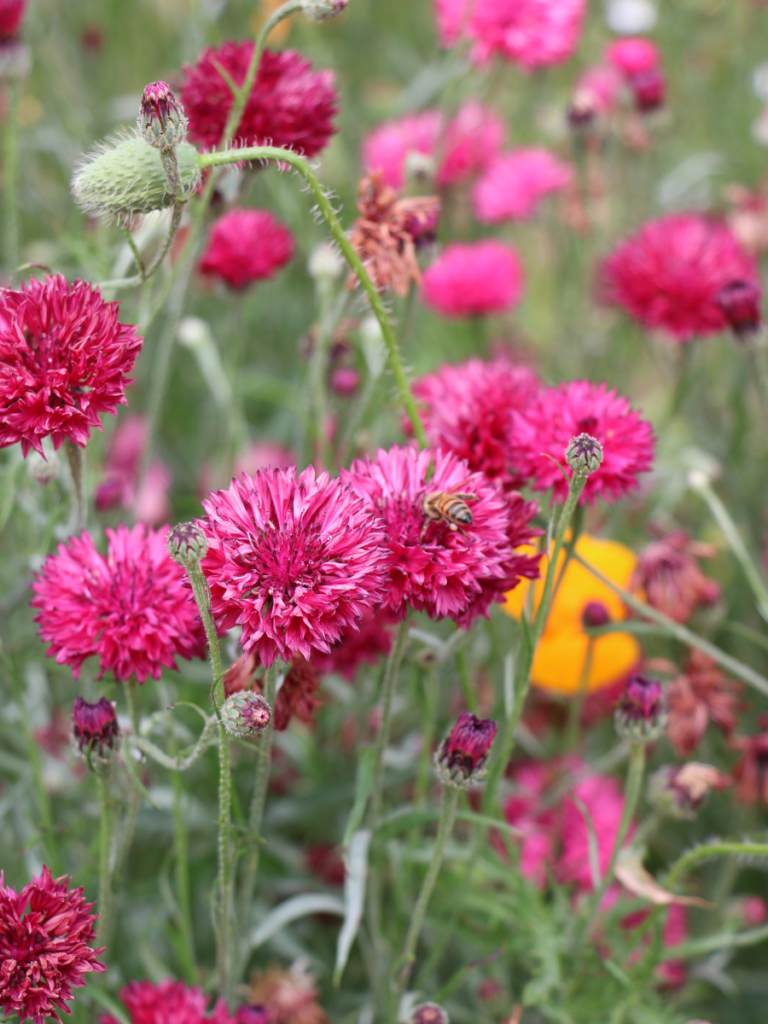 For those Barbies who are looking for a dose of nature in the big city. Head over to Tower Bridge during the summer months where the moat is filled with seasonal flowers for Superbloom! When we visited there were plenty of pops of pink that just screamed Barbiecore in London!
The Wallace Collection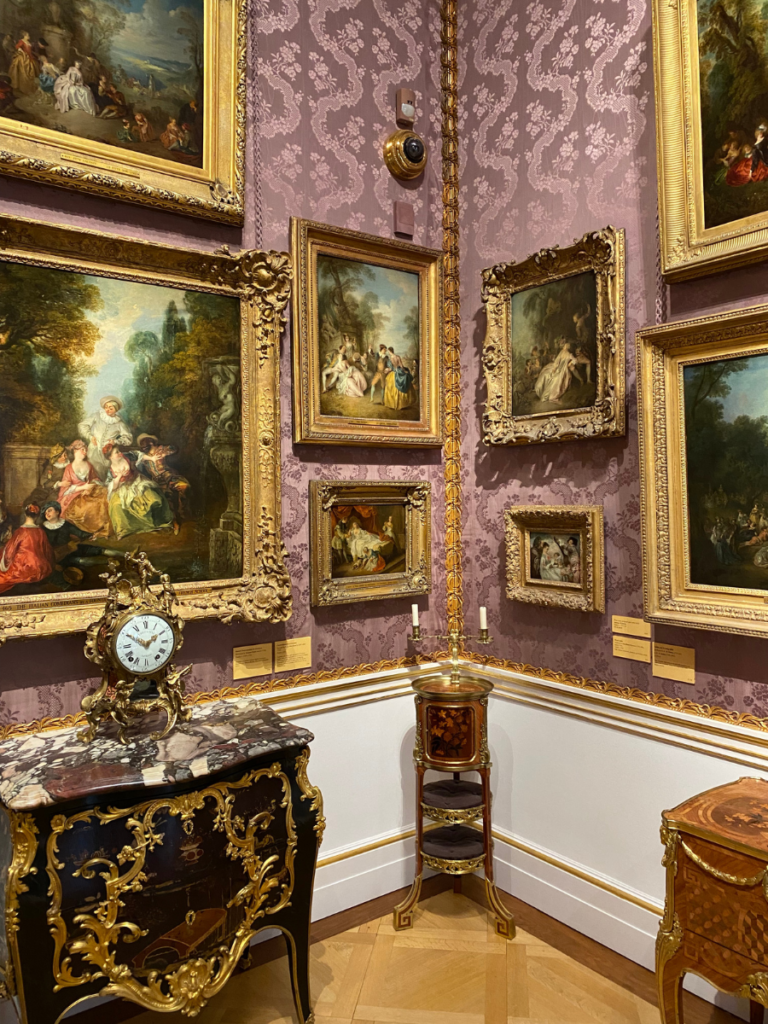 Our arty Barbies will adore The Wallace Collection. One of London's free museums, the collection features stunning artwork and furnishings from times gone by. Each room has a different colour scheme and you'll be happy to know there is a spectacular pink room – ideal for cultured Barbie photos!
Magnolia Season 
If you're lucky enough to visit London during the magnolia season, then you're in for a treat. The stunning trees bloom large petals with pink bases. Get your best Barbie inspired spring dress on and get taking those Instagram shots!
Cherry Blossom Season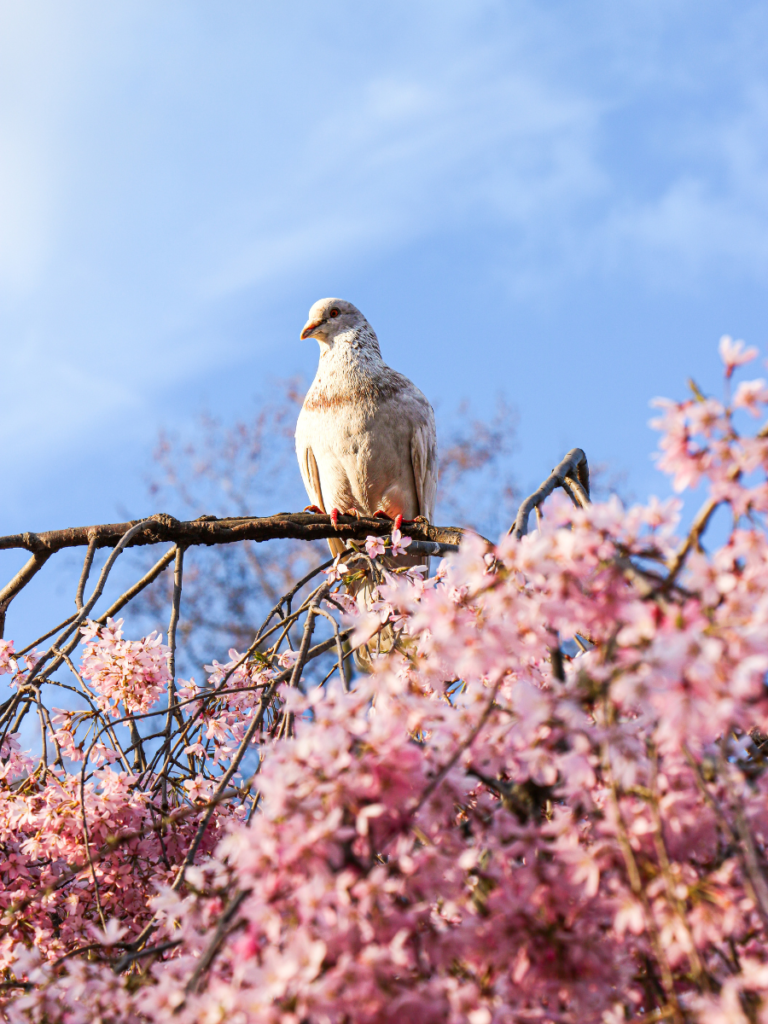 Cherry Blossom season is equally as spectacular! Head to spots boasting pink blooms for a truly Barbie experience!
Choi Pimlico 
Next up on pink places to eat in London is Choi in Pimlico. Choi is a Chinese shop with a small food counter for both takeaways and food to eat on their tables. Head downstairs and you'll find an Asian supermarket.
Farm Girl Café
A staple of Notting Hill and of Carnaby Street, Farm Girl Café is the perfect spot to eat a Barbie inspired meal in London. With plenty of delicious healthy and vegan options, Farm Girl serves up all their food on pastel pink plates! You can even get a beautiful lavender latte here. 
EL&N
The pinkest of cafes, EL&N has many locations across London. Decorated with flowers on the walls, and with many pink beverages – we're sure this is a destination on Barbie's London bucket list.
The Library at  Kenwood House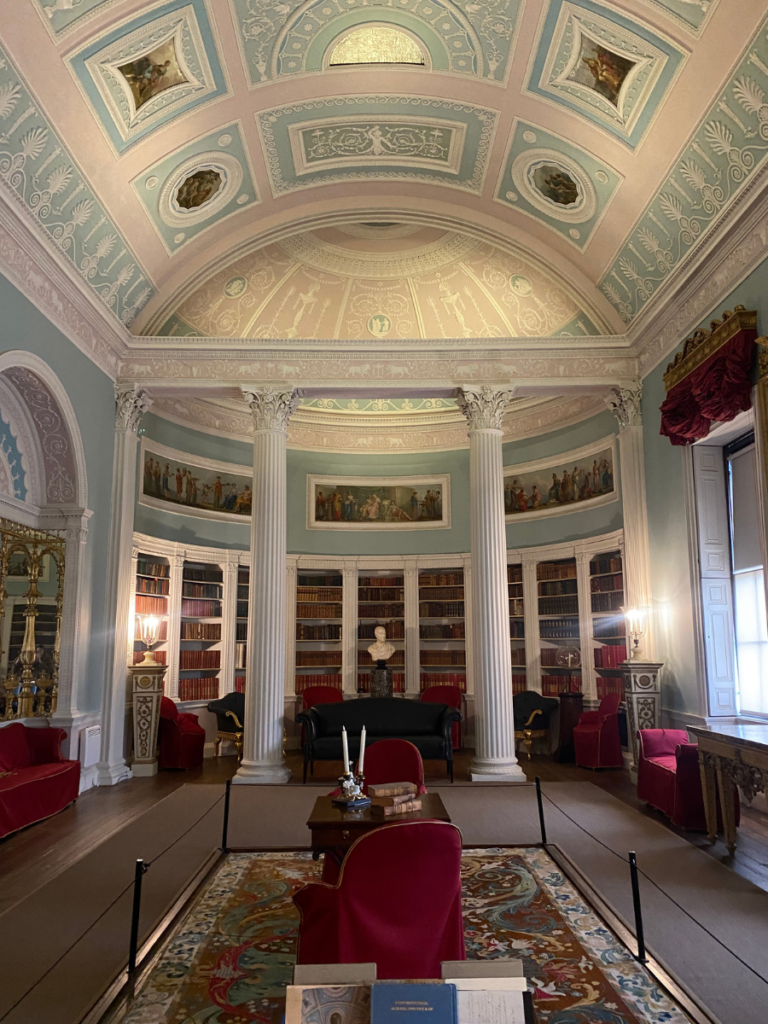 If you're in the Hampstead area we recommend another cultural Barbie stop! Head up to Kenwood House at the top of Hampstead Heath, where you'll find it's another free London attraction. Take in the beautiful works of art as you make your way to the library room. This stunning room has a decorative pale blue and pink ceiling that you'll want in your own house!
Love House, Oakley Street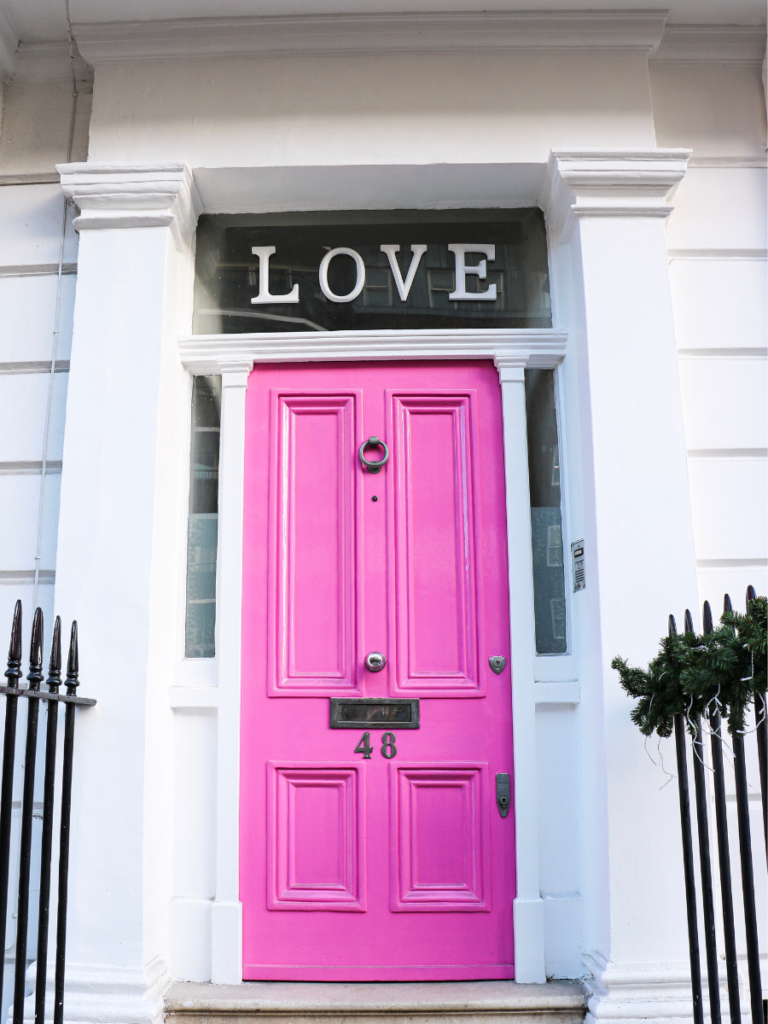 One of Instagram's favourite spots is the Love House on Oakley Street in Chelsea. The owners of this town house have painted the door hot pink and place the work love in capital white letters above the door!
Columbia Road Flower Market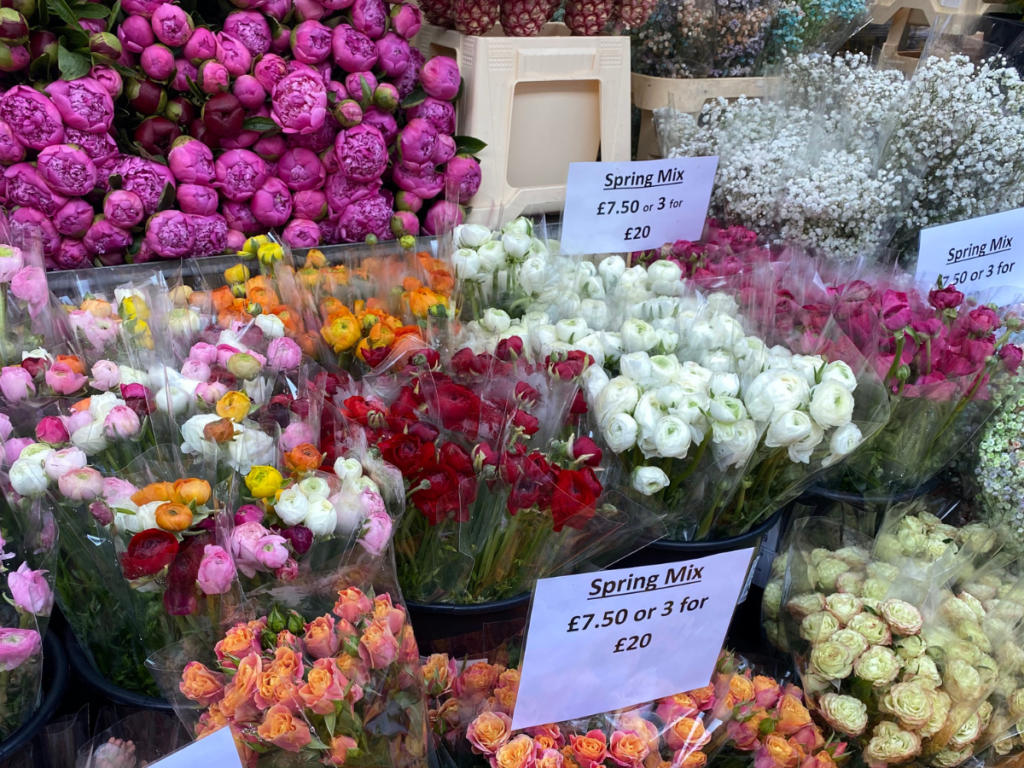 Every London Barbie deserves flowers – whether as a treat from her beau or as a gift to herself. Columbia Road is the place to head on a Sunday morning. With beautiful pink peonies, tulips, and other florals throughout the year you won't be disappointed! The road has plenty of pink fronted boutiques and cafes too!
Hampstead's Cute Doors 
Simply strolling the streets of London you're likely to come across a Barbie-esque backdrop. We personally adore these pink and purple doors located just off Hampstead high street.
Royal Arcade 
Back in Central London, take a stroll down Bond Street – window shopping for your dream handbag or shoes. Towards the Piccadilly end you'll find Royal Arcade – fit with luxurious pink ceilings.
Grind Café Cocktail Bars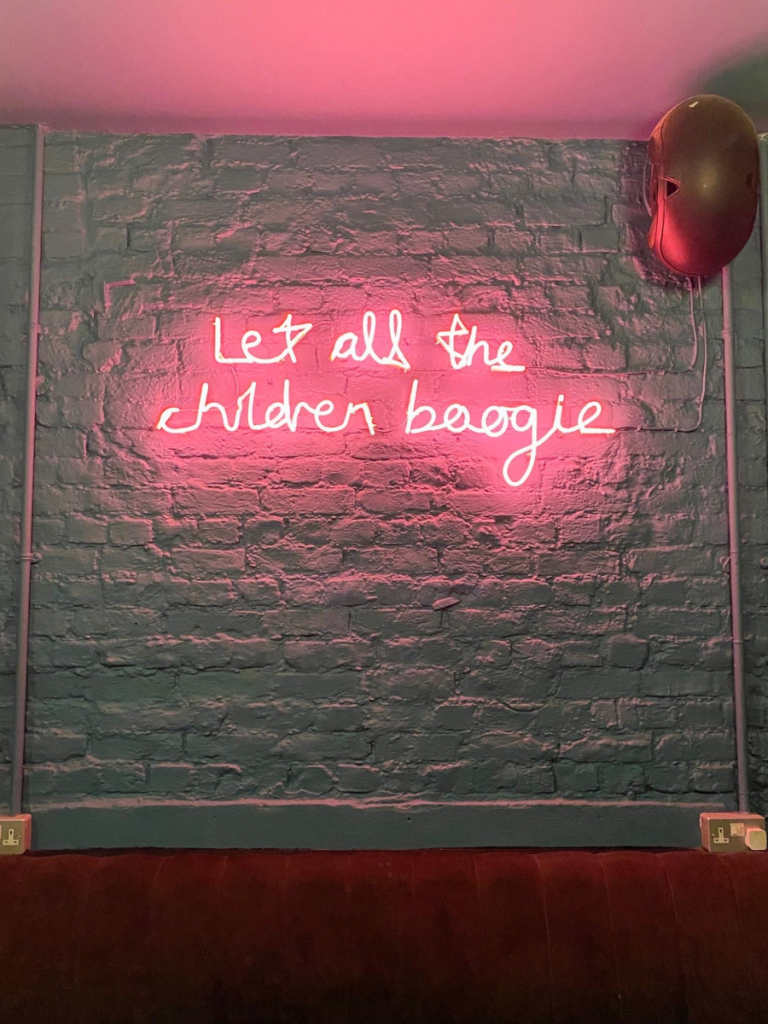 Whether you're after a morning coffee or an evening cocktail – Grind London are a spot Barbie would adore. With their pink exteriors and incredible brunch options – you'll adore this place! If you're a musician Barbie, we recommend their Old Street location that doubles up as a recording studio upstairs.
Clapham Turret House 
There are pockets of Barbie everywhere you go in London. For those who hail from Clapham, take your Barbie inspired photos outside this incredible purple and pink turret house – located in a street just off the common.
Bywater Street, Chelsea
Barbie's adore all colours of the rainbow and Bywater Street in Chelsea is the place to experience every colour! With beautiful terraces houses each decorated to be unique, you'll never want to take pictures anywhere else!
The Pink Figaro 
Not a place but a Barbie-esque car! The Pink Figaro is one of our favourite Instagram accounts and you may be lucky enough to spot it in person. Our hint is to look around Covent Garden as we've seen it there on more than one occasion.
About The London Eats List
We're here to show you the very best that London has to offer. From the best markets to visit, to fun London weekend itineraries to help you plan your trip, you'll have the best time in our city.