Pimlico's charity shops are some, if not the best, in London. We're here to guide you to the best spots to find some cheap treasures in this quantity area of town. With lots of designer goodies to be found, let's get charity shopping now!
Table of Contents:
Royal Trinity Hospice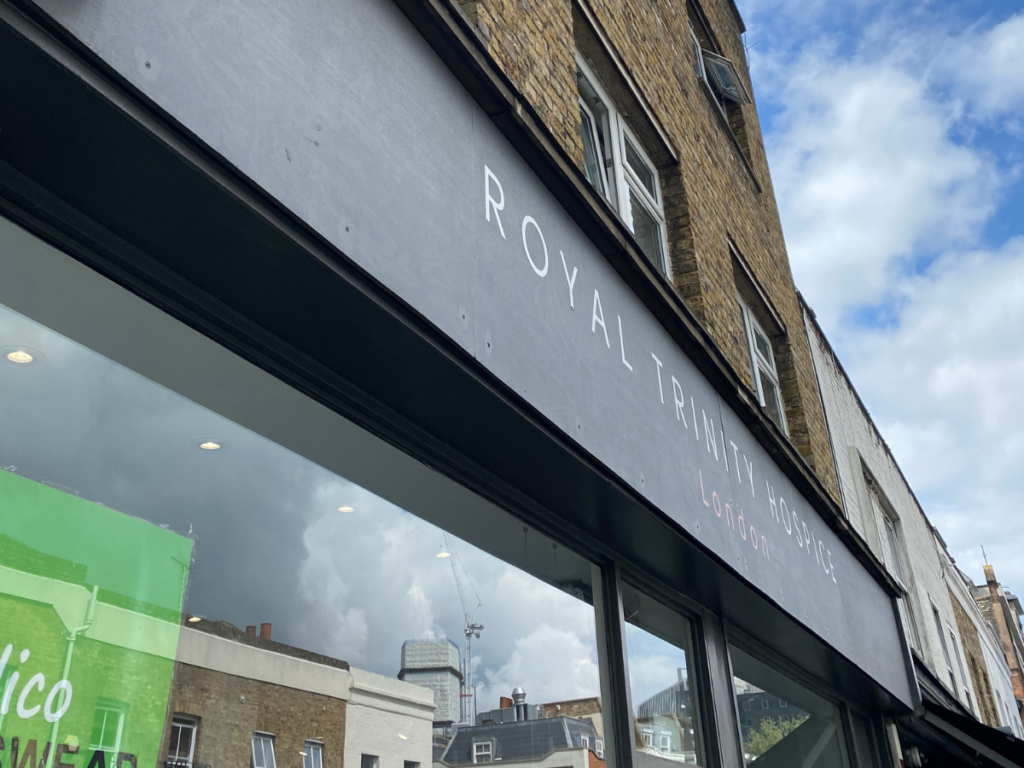 Royal Trinity Hospice is a much loved charity shop in the heart of Pimlico. This shop takes pride in its window, putting together 6 on-trend looks with donations. Whenever we walk past this Pimlico charity shop we can't help but take a peep in. Royal Trinity Hospice is a local end of life and palliative care hospice that looks after people from Wandsworth and parts of Lambeth, Merton, Westminster, Hammersmith & Fulham, Kensington & Chelsea and Richmond.
Location: 85 Wilton Road
Sue Ryder
Also in the heart of Pimlico, Sue Ryder stocks a range of clothes, games, books, furniture, and homeware. We're personally fans of this particular Pimlico charity shop and have made a few purchases! Sue Ryder is a charity that provides palliative, neurological, and bereavement support.
Location: 37 Warwick Way
Hospices of Hope
Hospices of Hope sell a range of second-hand goods, with clothes and nick-nacks stocked upstairs. You'll also find art and books in their downstairs area! If you're anything like us you'll adore any London bookshop – especially those where you can get the ultimate bargain. Hospices of Hope is another hospice charity that looks after people with debilitating or terminal illnesses.
Location: 40 Warwick Way
Fara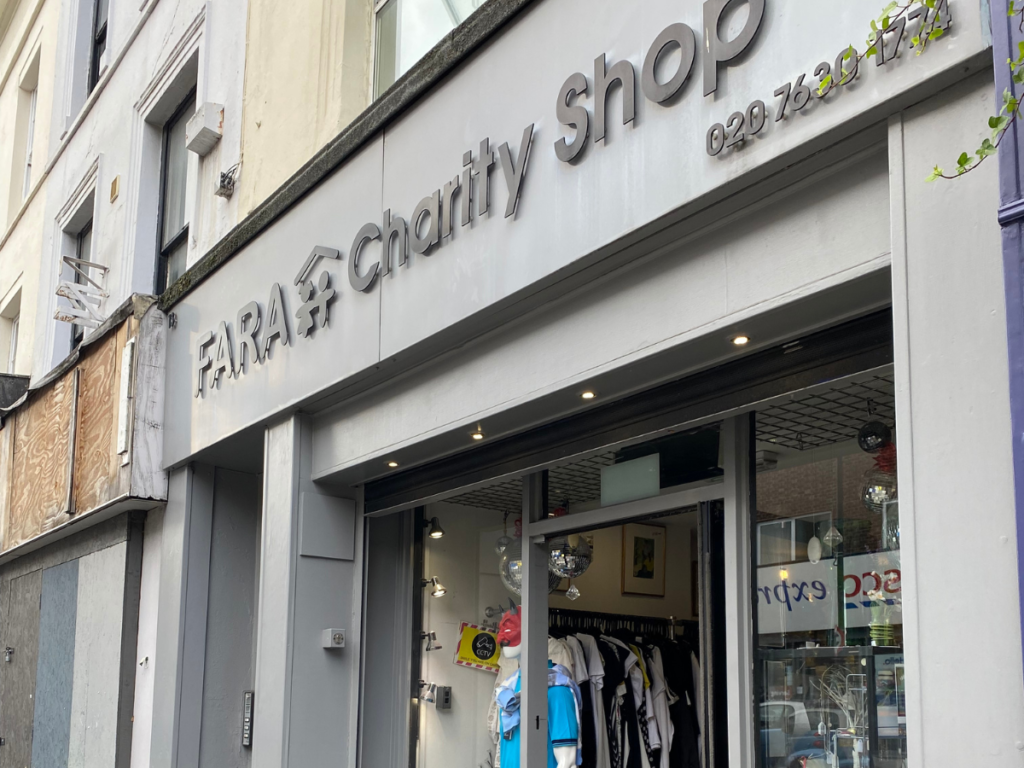 Fara's charity shop in Pimlico focuses on selling clothes and you're likely to find some designer bargains here! The location means donations are coming from those that are relatively wealthy. Fara is a charity that defines itself as a 'family for those without,' supporting families in poverty, vulnerable kids, children with disabilities, youth at risk, and adults with learning difficulties.
Location: 13A Warwick Way
Fara Kids
Fara Kids is a Pimlico charity shop that specialises in second-hand goods for children. Here you'll find discounted clothes, toys, books, and even pushchairs for your little one. Once again, the charity supports kids and those at risk.
Location: 40 Tachbrook Street
Retromania by Fara
For those who are vintage lovers, Fara's third contribution to Pimlico's charity shops will be right up our street. Specialising in vintage clothes, such as dresses, hast, menswear, and memorabilia. This shop helps to support vulnerable kids and adults in Romania. If you can't make it into their shop, why not buy online at Retromania's Depop?
Location: 6 Upper Tachbrook Street
Octavia Foundation
The Octavia Foundation primarily sells clothes, but you'll also likely find a range of tableware, books, and jewellery. This charity helps to support and connect people affected by ill health, unemployment, social isolation, or low incomes. They work in Central and West London to promote stronger, happier, and healthier communities.
Location: 58 Wilton Road
About The London Eats List
We aim to provide you with the very best guides to explore London. From the best pubs in Pimlico, to the ultimate restaurants to eat at in the neighbourhood.