Biscuiteeers is one of our favourite places in the city to indulge in sweet treats and to pick up thoughtful edible gifts for our loved ones. The London iced biscuit shop and cafe, not only offers meticulously iced gingerbread, chocolate biscuits and more, but they also have experiences to try where you can have your own go at icing! Let us tell you it's harder than it looks!
Table of Contents:
What Food & Drinks are at Biscuiteers?
The main product in Biscuiteers shops and cafes are their famous iced biscuits. From London buses, to gingerbread men and women of famous faces, birthday gifts, and themed treats, they're a perfect souvenir to take a quick picture of and enjoy!
Biscuiteers have two 'icing cafes' located in Notting Hill and Belgravia. We've been to both and find that the Belgravia destination tends to be a little bit on the quieter side as it's hidden away in Eccleston Yards. But both locations are equally as lovely.
In the cafes themselves you can treat yourself to coffees, teas, hot chocolate, and of course biscuits! A personal favourite is their chocolate cupcakes that come complete with a seasonal biscuit on top!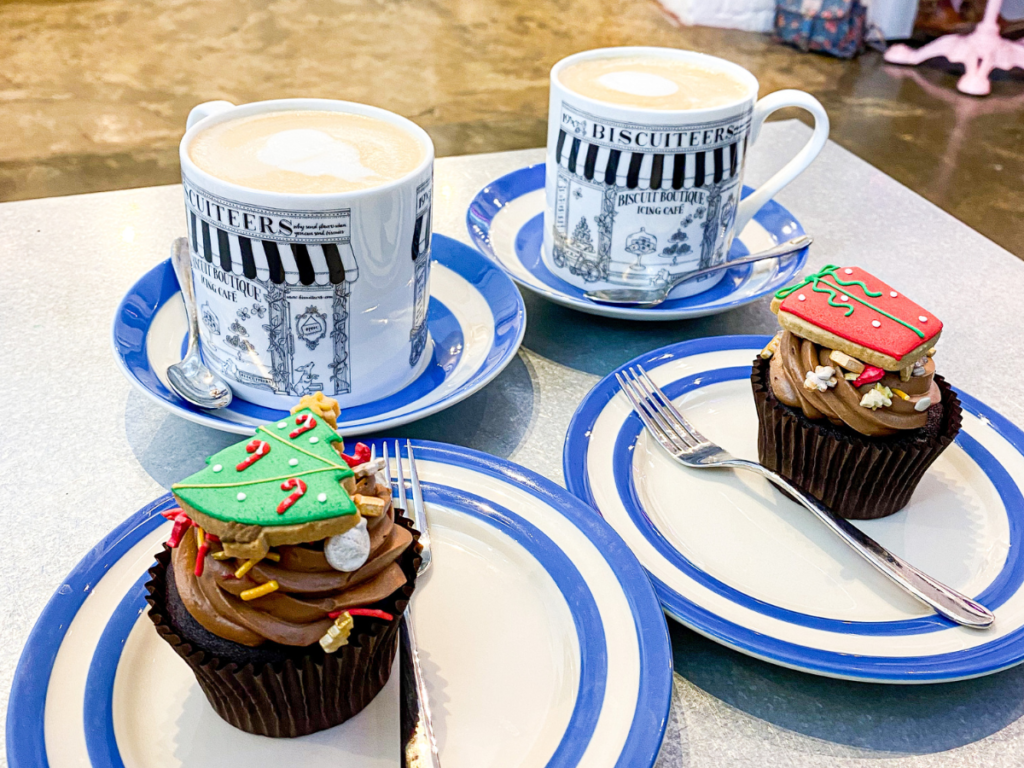 Personally, we've got our eyes on their seasonal afternoon tea that is soon to launch for Christmas! Last year we indulged in their London Christmas cupcakes which were wonderful!
Biscuiteers Shop for Gifts
If you're looking for a thoughtful personalised gift for quite literally any occasion, you'll find it at Biscuiteers. Many of their designs can be personalised right there in store with your recipient's name or a short message. I in fact received a birthday cake biscuit with my name on for my most recent birthday!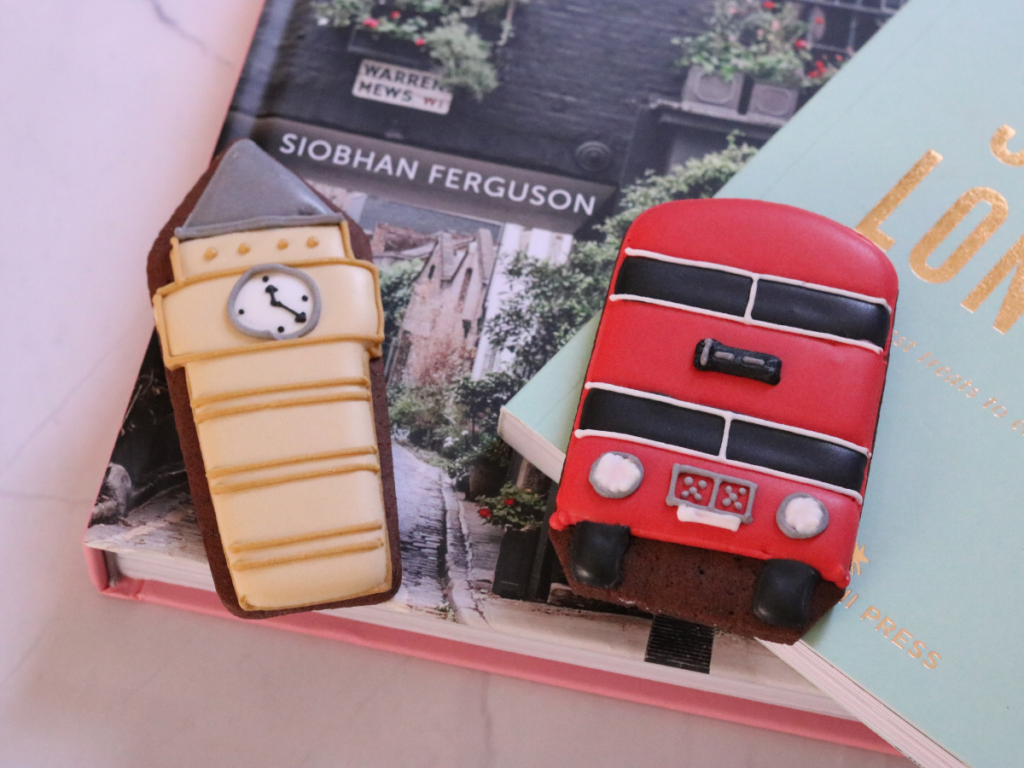 If you can't get to the shop, their website also has a wonderful selection of gifts – we've treated friends to celebratory biscuits when they've hit milestones, delivered right to their door!
Biscuit Icing Lessons & DIY
Possibly the most exciting thing to do at Biscuiteers is one of their icing lessons or DIY sessions. In the icing lessons, you'll be taught by one of their professionals how to ice biscuits – most of the events are themed to the season, so you can expect Halloween, Christmas, Mother's Day and so many more shaped treats!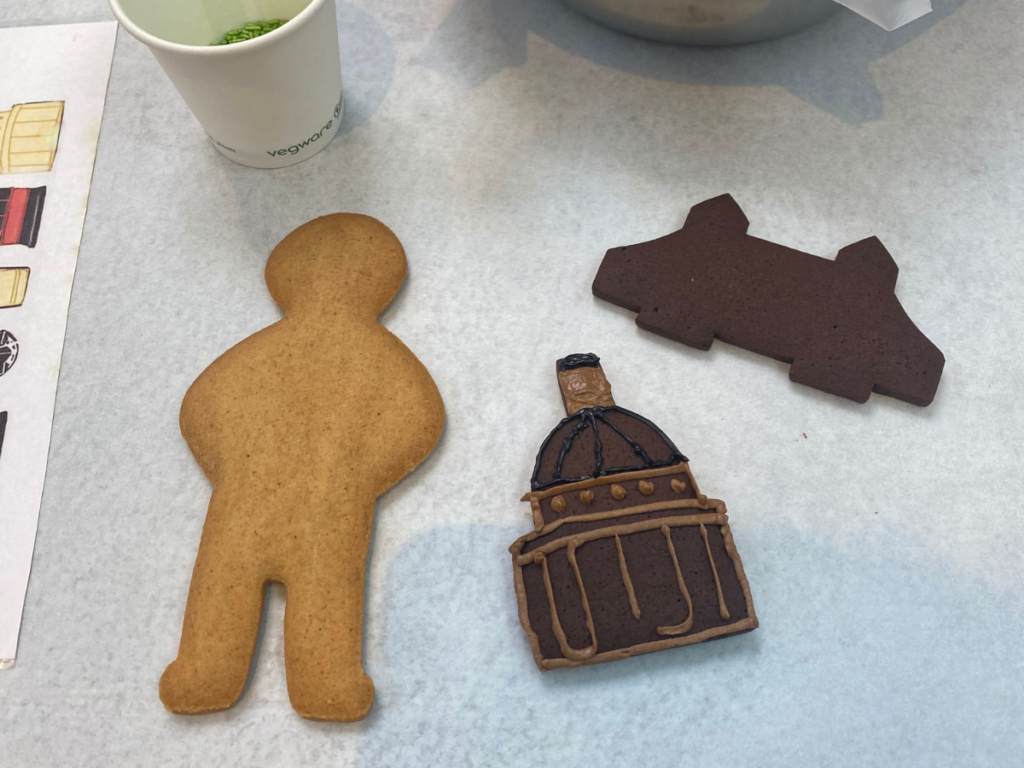 If you're wanting to be left to your own devices their DIY icing sessions are the one to go for! You'll be able to choose three biscuits to ice, given reference sheets of what you could make them look like, and given icing ready to explore your creativity! We did one of the DIY icing sessions earlier in the year and it was really fun! You can choose one of your creations to be put in a presentation box to take home and show off.
Biscuiteers London Locations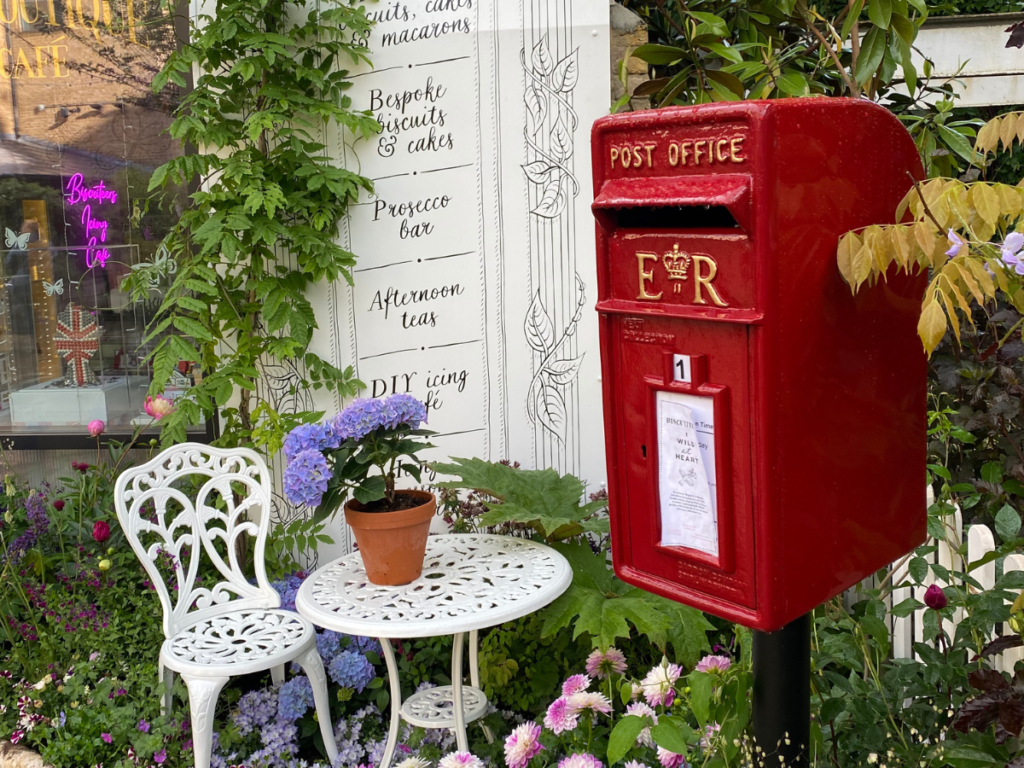 Biscuiteers currently has two London locations to visit:
Notting Hill:
194 Kensington Park Rd, London W11 2ES
Belgravia:
14-15 Eccleston Yards, 21 Eccleston Pl, London SW1W 9AZ
FAQs
Are Biscuiteers Worth It?
Whilst Biscuiteers' biscuits can be a little on the pricey side, we'd say it's definitely worth it as a once in a while treat or to give as a gift. The biscuits themselves are incredibly delicious and are hand iced to a superb quality.
Who Owns Biscuiteers?
The founder of Biscuiteers is Harriet Hastings. 
How Long Do Their Biscuits Last?
Biscuiteers' biscuits tend to have around 1 month's shelf life from when they leave the bakery.
About The London Eats List
We're here to inspire your next trip to London. From the best places to indulge in hot chocolate, to exploring the history of our city through areas such as the magnificent seven cemeteries, you'll find everything you need here.