Dim T serves up authentic Asian food in various locations across London. From dim sum to ramen, and everything in between you'll have a wide selection to choose from here. We visited the Victoria location, and have the low down on what you need to know about Dim T.
What is Dim T?
Dim T is an Asian restaurant that focuses on serving up traditional and authentic food in stylish locations. They focus on using fresh and quality ingredients. It was first founded in 2003, and the original restaurant could be found in Hampstead Village.
Dim T's Menu
The menu at Dim T is split into 7 main sections that cover: small eats, dim sum, noodles and rice, ramen and soup, specialities, salads, and sides. You'll find yummy Asian dishes including pad thai, stir frys, nasi goreng, BBQ pork ramen, katsu curries and much more.
They also have a drinks menu that boasts a great range of cocktails at reasonable prices for London.
Dim T: A Review
We visited the Victoria location of Dim T on a Friday night. It was surprisingly quiet for a London restaurant on a weekend eve. The service was relatively fast, and we were a big fan of the low price of the cocktails! Especially as drinking in Victoria can often be expensive!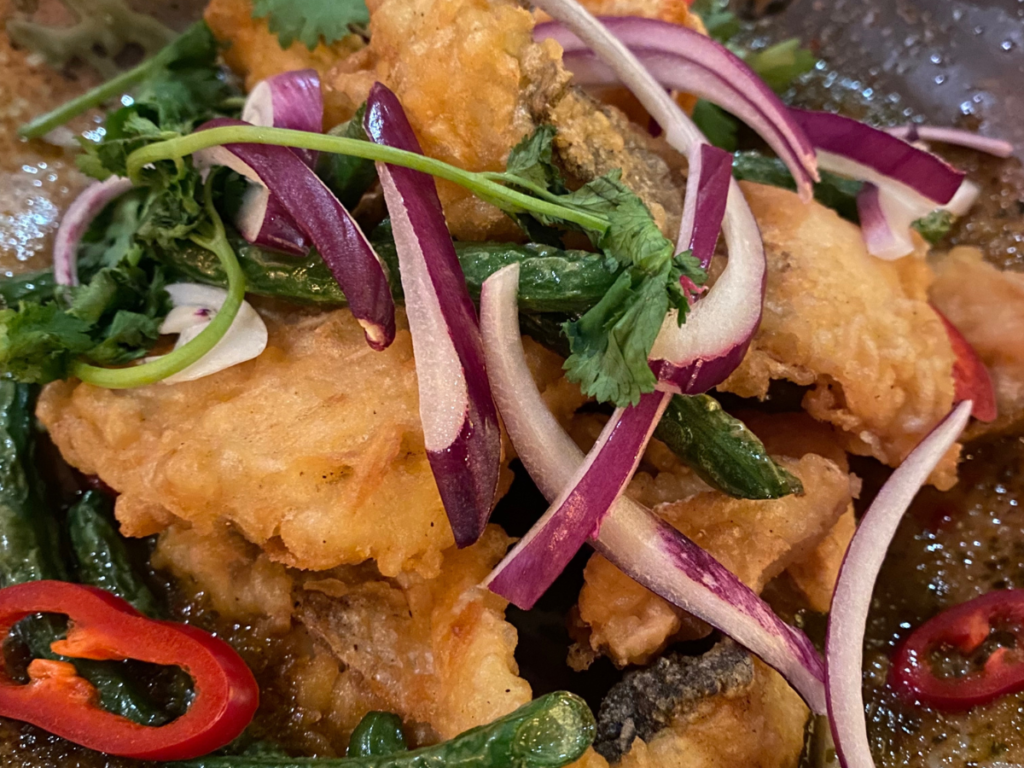 We had a crispy sea bass dish which looked fantastic, however perhaps didn't taste quite as good as we'd expected. We'd previously been to the Winchester location where we'd had a brilliant experience and excellent food.
Where is Dim T?
Dim T has 3 locations across London:
Hampstead
Charlotte Street
Victoria
What to do Once You've Finished Your Meal
If you've visited the Dim T in Victoria there's lots to do around this area. Move onto one of Victoria's many bars, or take a wander over to St James's Park (one of London's Royal Parks) and admire Buckingham Palace.
The Charlotte Street location is again close to the bars of Soho and Fitzrovia. Or you can wander on down to Oxford Street for a spot of shopping after your meal.
The Hampstead location is located in one of the prettiest areas of London. Spend your time exploring the pretty surrounding area and even taking a stroll around Hampstead Heath whilst your meal goes down.
Introducing The London Eats List
Bringing you the best London has to offer, The London Eats List will help you plan your trip in no time! From the best restaurants with views over London, to the things to know before you visit the Big Smoke.