London's Grind is a popular spot to enjoy great coffee and unbelievable food in a millennial ink hue. From their origins on Old Street, to their foray into coffee pods, our guide to Grind walks you through all you need to know before going to one of their central locations.
Table of Contents:
What is Grind?
Grind is a group of cafe come bars in London. They offer a range of delicious coffees, pastries, and a yummy menu full of classic brunch dishes. Located in popular areas across London, the neon aesthetics of Grind's cafes combined with their next-level food and drinks makes it the perfect London cafe for meeting up with friends.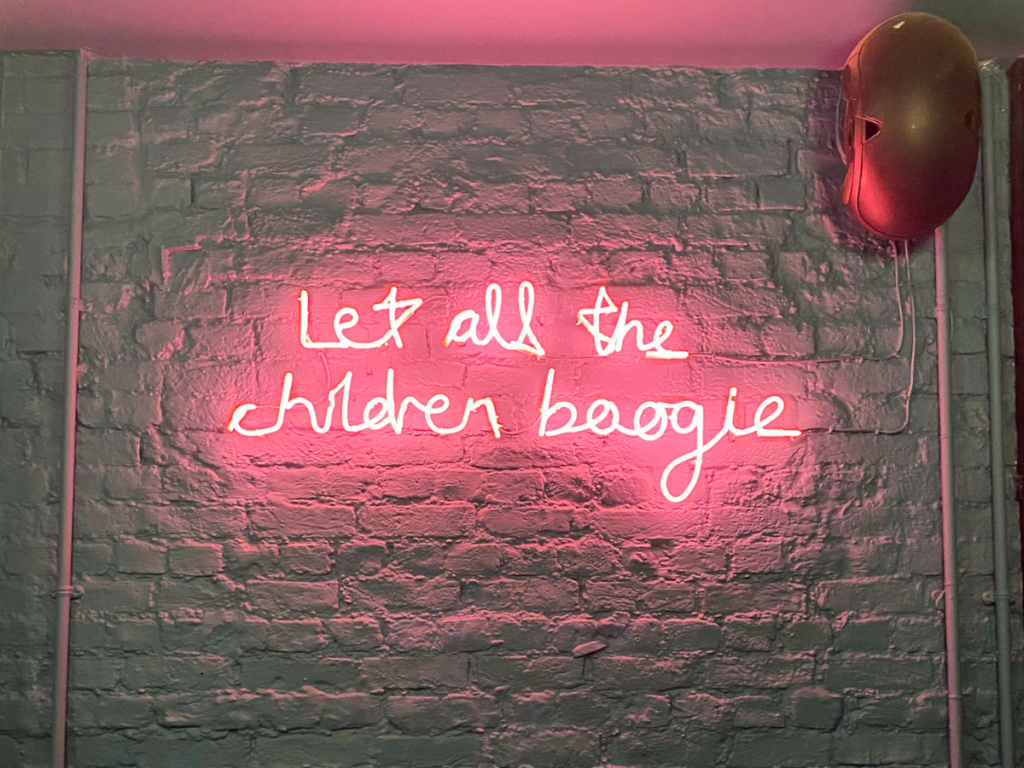 The Original Grind
The first ever Grind cafe is still a location today, located on Old Street roundabout in Shoreditch. Opening in 2011, the round building is an espresso bar, cocktail bar, restaurant, and even has a recording studio above it. On the right hand wall you'll even find the signatures of some of the artists who have recorded songs in the studio upstairs.
Grind's Coffee
Grind has become Instagram famous, not just for their aesthetic cafes and delicious food and drinks. Yet, during 2020 and the lockdowns, they had to find a new way to sustain their business – which is when they went online. Since 2020 they have also been a state of the art roastery. If you love the coffee in their cafes, you'll be able to have it delivered right to your door!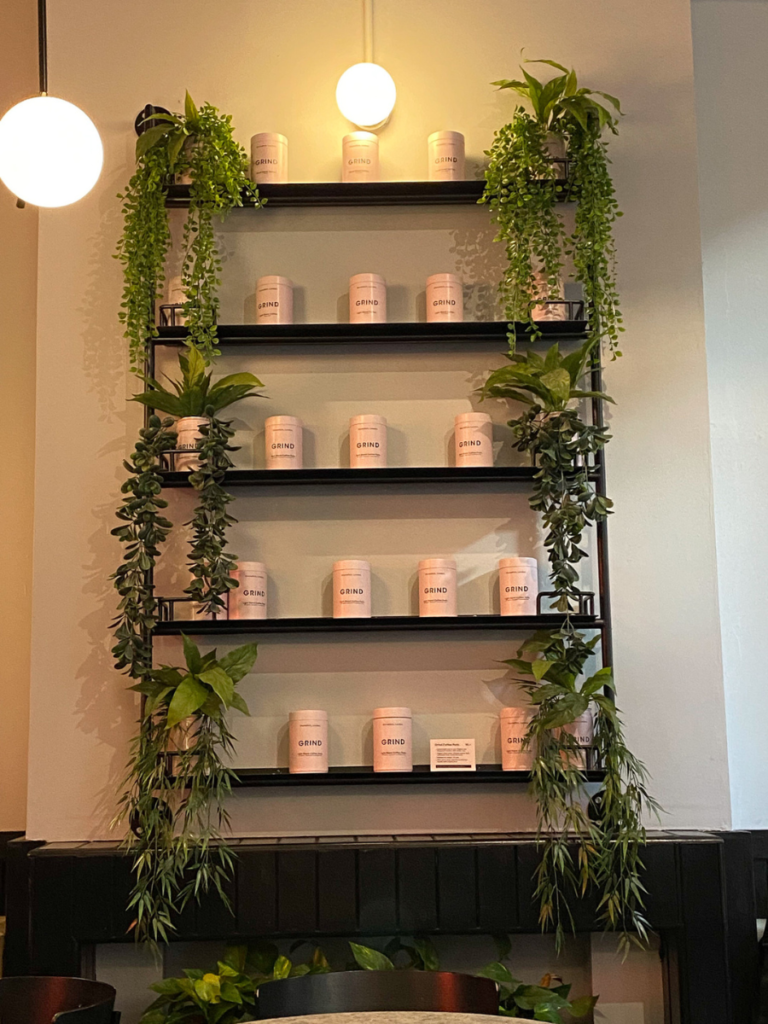 Do You Need to Book Grind?
Grind is a super popular spot for brunch, coffee, and drinks – so if you're planning to visit at peak hours you should probably book. However, they do keep a few tables free for walk-ins but you may have to wait. We've been to multiple locations during the work week at non-peak times and easily found a table however.
What's on the Menu?
The menu at Grind's London locations are based on breakfast and all-day brunch. You can expect classics like avocado on toast, yoghurts, burritos, full breakfasts, french toast, and pancakes.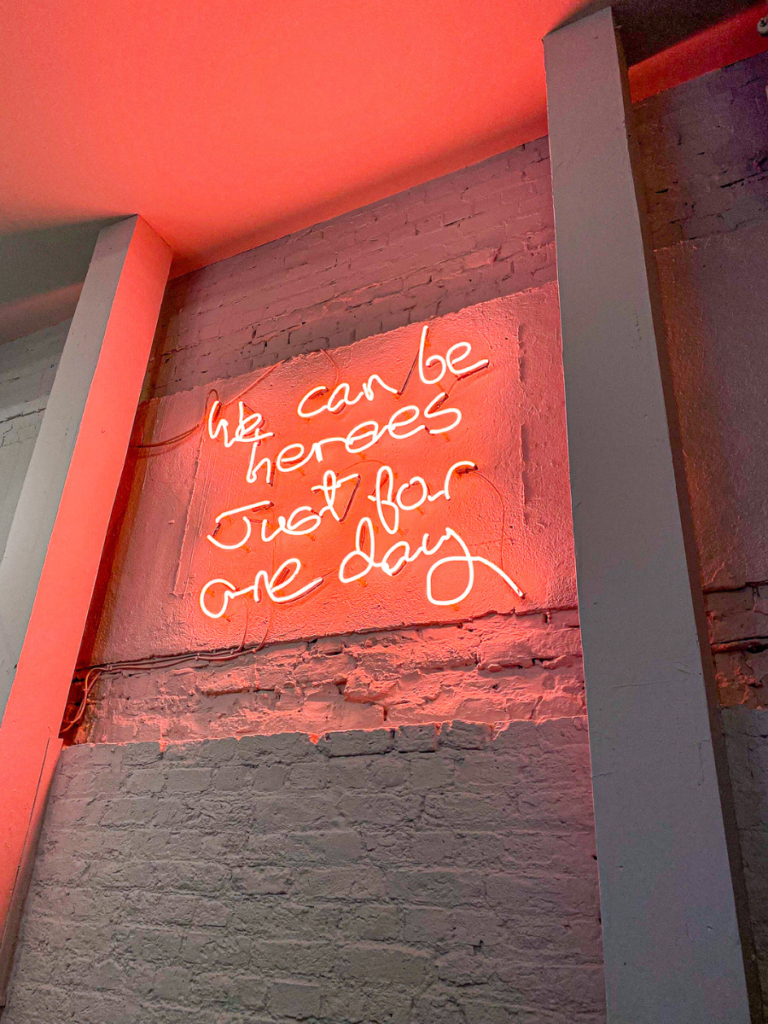 Cocktails and Coffee
In addition to the food, depending on the time of day you may want to indulge in either a coffee or a cocktail. The coffee menu has all the expected drinks, with the addition of unique lattes including: turmeric, beetroot, charcoal, and butterfly pea. You can also get cold-pressed juice and smoothies.
For those looking for a tipple with their food, you'll adore the cocktail menu at Grind. From the obvious Espresso Martinis to margaritas to mojitos. There's a cocktail at this London Instagram spot for everyone!
London Grind: A Review
We've stopped in a few of Grind's locations now and have been met with friendly staff, great coffee, and yummy food. On our visits we've tried the chai latte and the avocado toast (both of which were great)! We've also witnessed the deliciousness of the generously portioned pancakes!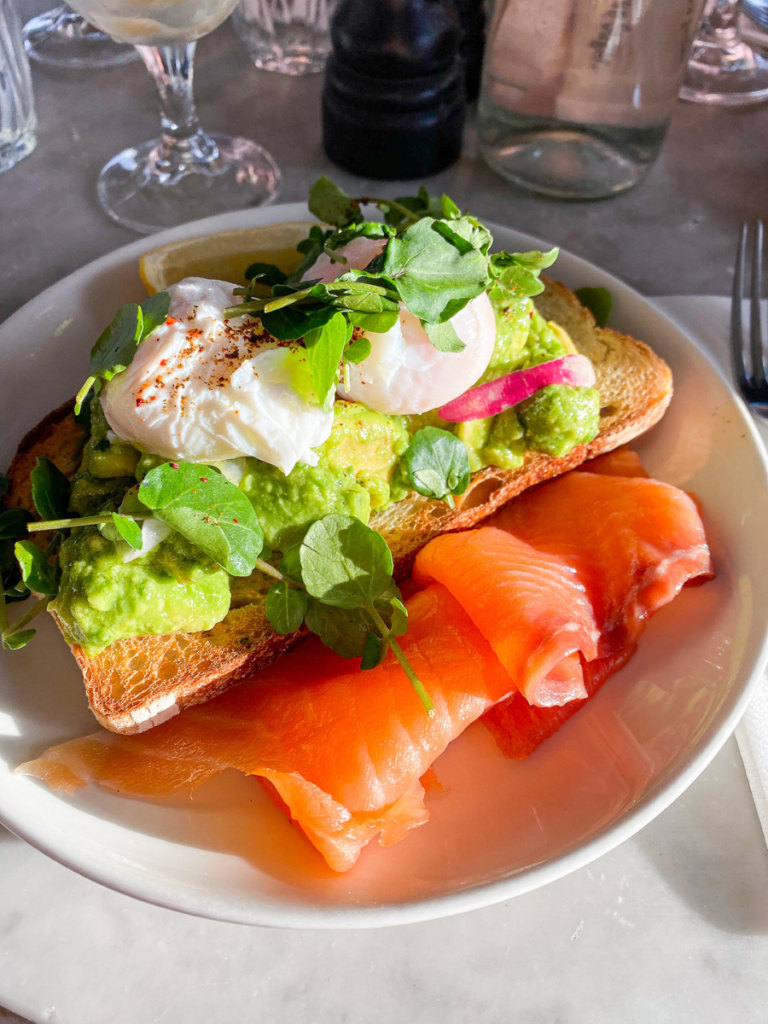 Grind is certainly a cafe to visit during your time in London if you love Instagrammable brunches. The portions are incredibly generous so perfect for a midday break on a busy day!
Grind's London Locations
Grind has numerous London locations across the city, here are the spots you can experience this coffee bar for yourself:
London Bridge
Greenwich
Liverpool Street
Covent Garden
Shoreditch
Soho
Royal Exchange
Whitechapel
Grind FAQs
Still got questions about Grind London? We've got the answers for you!
Is London Grind Dog Friendly?
At Greenwich and London Grind dogs are allowed in – however it's asked that you call ahead to let the team know. All other locations dogs can sit in the outside seating but not inside.
Which Grind locations have disabled access?
Greenwich, Liverpool Street, and Whitechapel all have disabled access. 
Can I work at Grind?
You are allowed to work from Grind on weekdays, but it's advised you book ahead. After 5 however there is a no laptop policy. 
Who owns Grind?
Grind was founded by David Abrahamovitch, the original round building on Old Street was actually left to him in his father's will. His father had used it as a phone shop.
About The London Eats List
We are a London blog bringing you all the best of our favourite city. Whether you're visiting London for the first time and want to suss out the area of Victoria, or the pretty streets of Chelsea. We have the perfect ideas on how to fill your time in the Big Smoke!