London is the perfect setting for rom-coms, a beautiful, vibrant and romantic city – there really isn't a better setting (even if we are a bit biassed)! Our guide to rom-com London takes you through the iconic filming locations of your favourite romantic movies set in the city, so you can live out your own Bridget Jones' dreams!
What is a Rom-Com?
A rom-com is short for a "romantic comedy." It can apply to both films and books, but in this instance we're talking about our favourite rom-com films set in London and showing you where they were filmed so you can visit for yourself.
What Famous Rom-Coms Were Filmed in London?
When it comes to rom-coms, nobody does it better than the British. And lots of our favourite British rom-coms are filmed right here in London. This includes the classic Bridget Jones trilogy, as well as star-studded Notting Hill and even Christmas favourites like Love Actually. Continue our guide to explore London through the rom-com lens.
Bridget Jones's Diary London Filming Locations
Bridget Jones is one of the most loved rom-coms, and the majority of the three films use London as their main filming location. Here are our top picks for experiencing London like Bridget.
Bridget's Flat
The outside of Bridget's flat is in reality located in one of London's most popular markets: Borough Market. The Globe Pub acts as Bridget's cosy London flat and with the market on the doorstep (literally) it makes for a wonderful day out!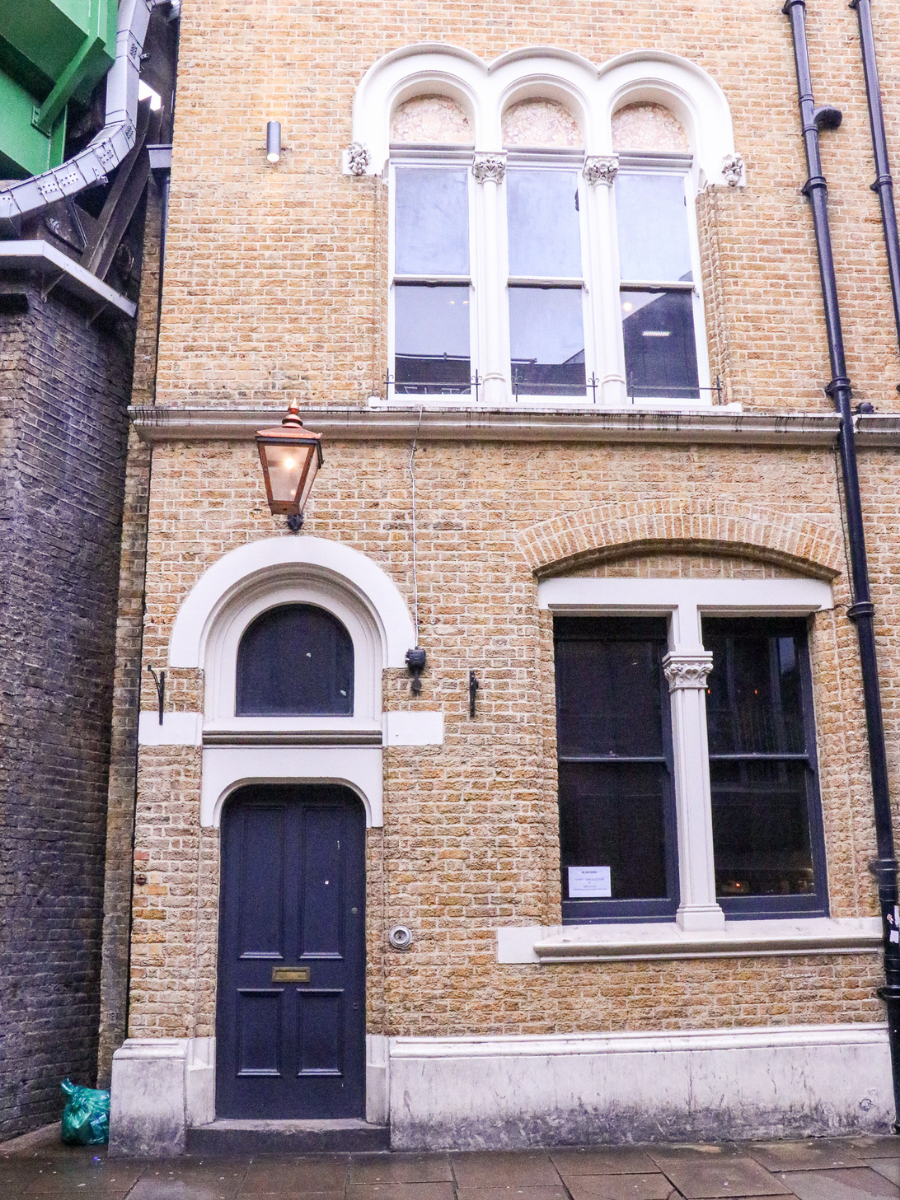 The Royal Courts of Justice
The first of Bridget's films set in London, sees her reporting from outside The Royal Courts of Justice (located on famous Fleet Street. You can even see the corner shop Bridget is in when she misses her chance at an interview just across the street!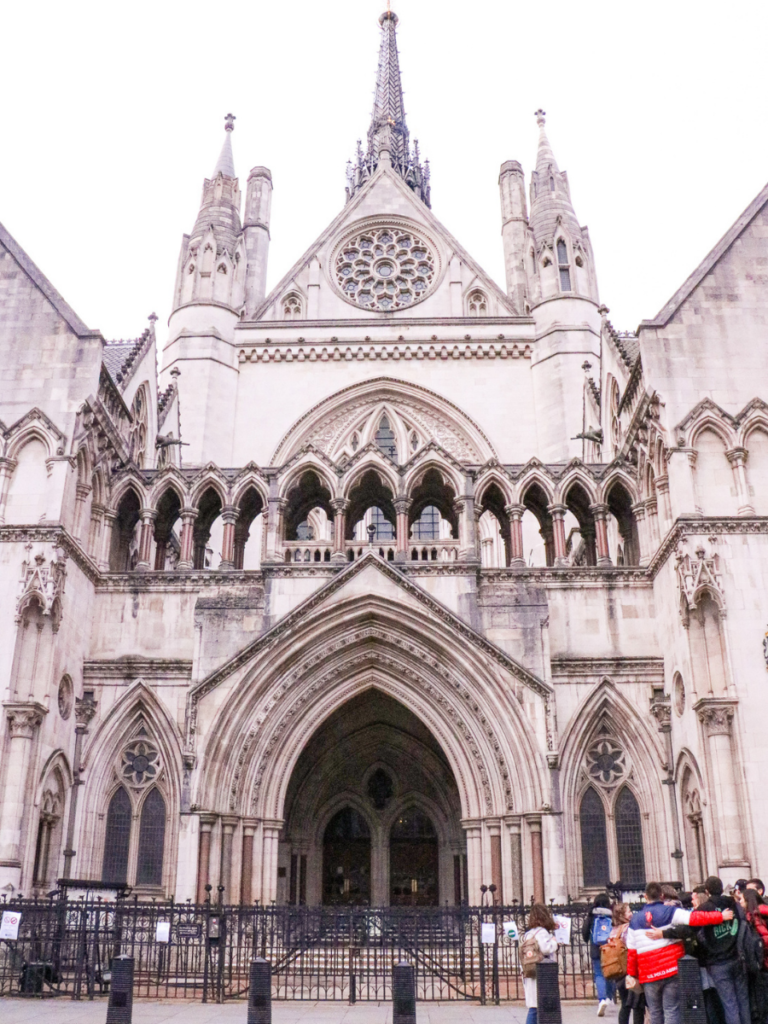 Royal Exchange
Ever wondered where rom-com hero Mark Darcy purchases that new diary for Bridget at the end of the first film? And where the couple share that iconic bare-legged kiss in the snow? Well the answer is the Royal Exchange!
Tower Bridge
Bridget Jones loves crossing a London bridge and they don't come more iconic than Tower Bridge. Get off the tube at Tower Bridge, take a stroll across the Thames and walk down to Borough Market to complete a mini rom-com tour of London.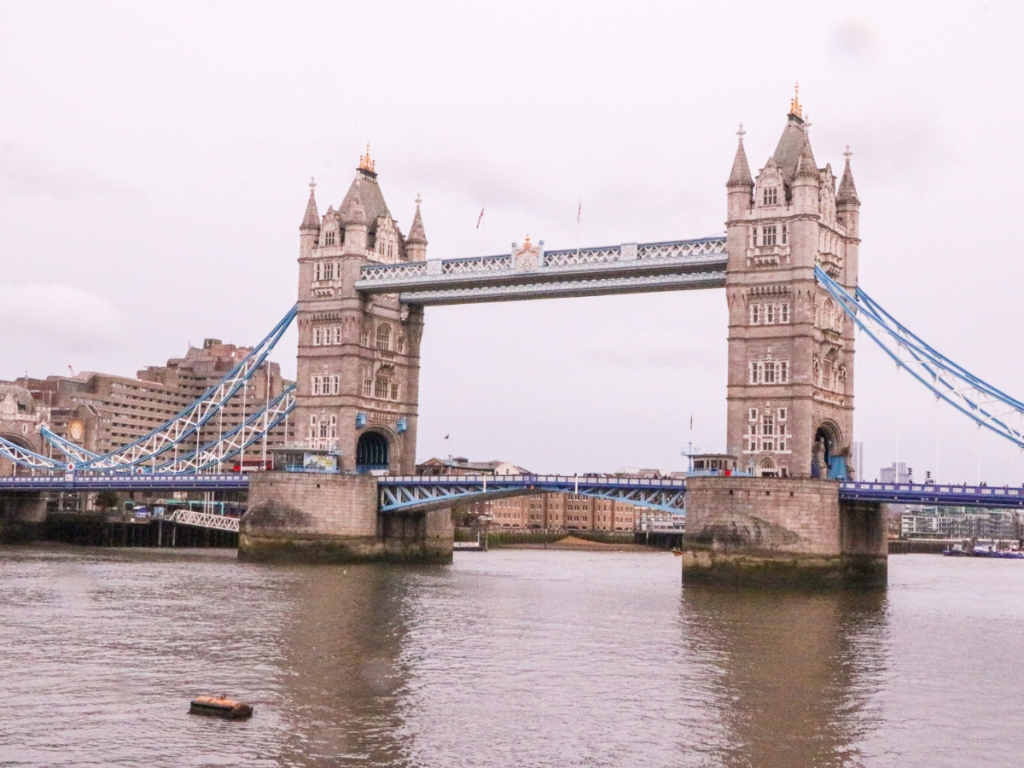 The Italian Gardens
Ever since playing Mr Darcy in Pride and Prejudice, Colin Firth hasn't been able to escape the scenes with a wet shirt – and the second Bridget Jones The Edge of Reason makes sure to play on the actor's past. The fight between Darcy and Daniel Cleaver takes place in the Italian Gardens in Kensington Gardens (one of London's Royal Parks).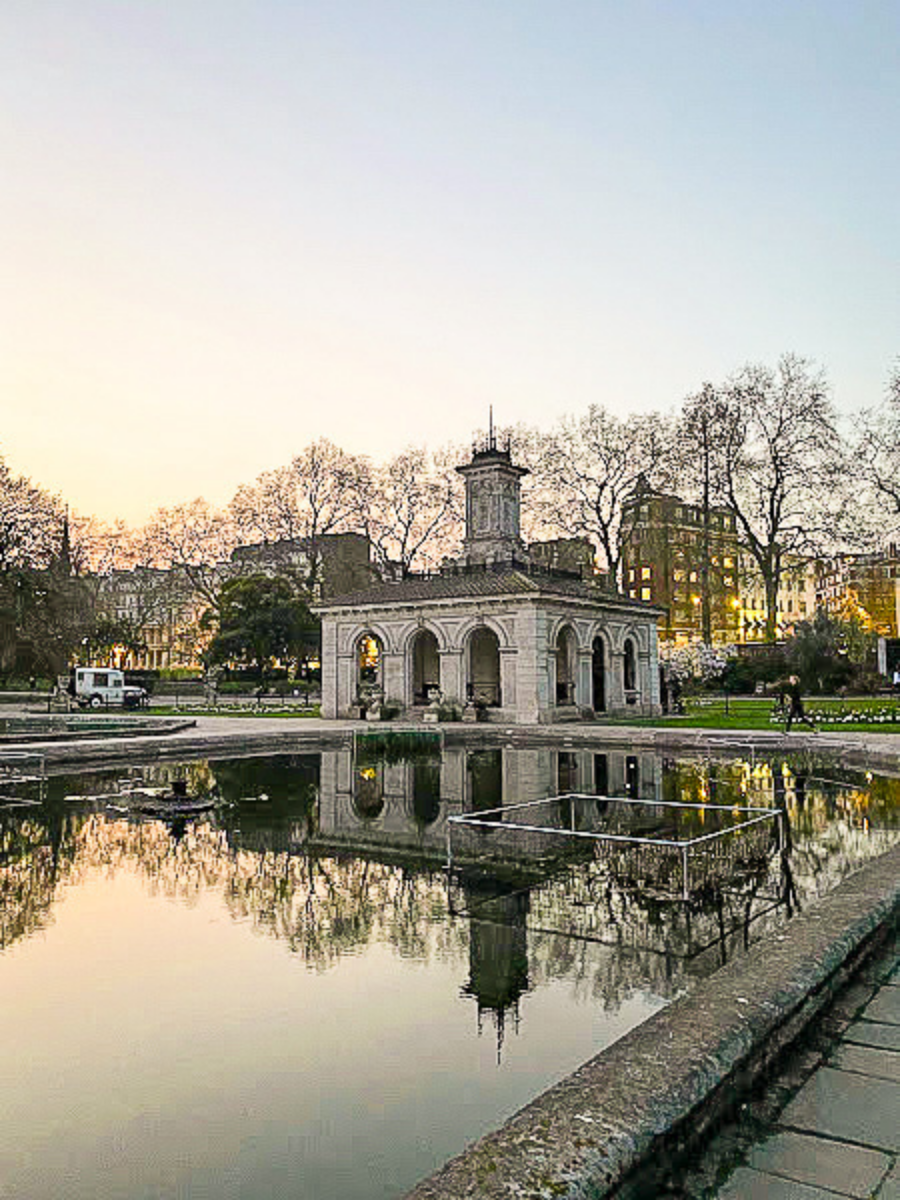 Albert Bridge
In the third instalment of Bridget's rom-com adventures in London, we see Mark and Jack carry her over the beautiful Albert Bridge on the way to her giving birth.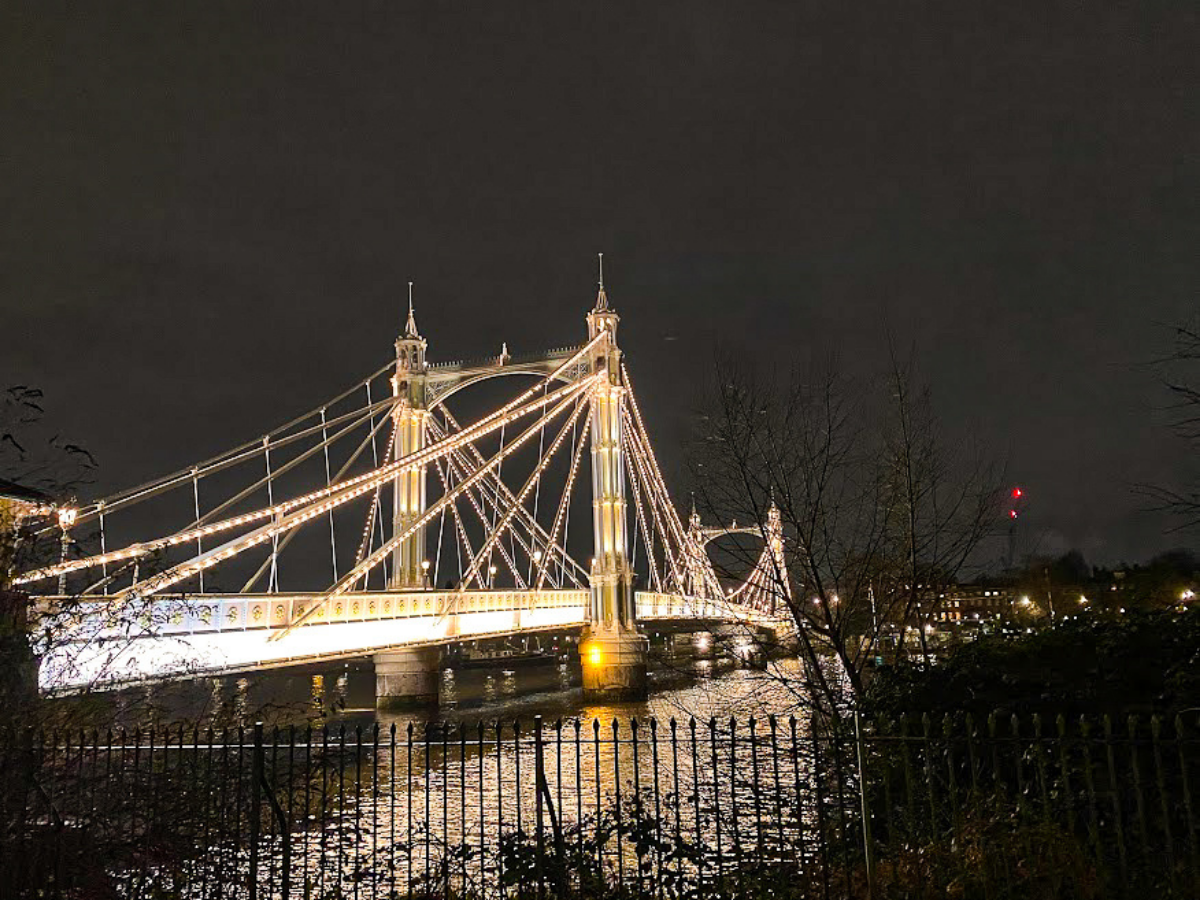 Notting Hill London Filming Locations
Another London rom-com classic is Notting Hill featuring Julia Roberts and Hugh Grant. Named after the area of London it primarily takes place in, the film inspiring this section of the rom-com guide to London sees a Hollywood actress fall for a London bookseller. Here are the top places to visit from the film:
Notting Hill Bookshop
Will's workplace, and the place he first meets Anna is the Notting Hill Bookshop. The location of the bookshop in the film is 142 Portobello Road, which today is a London gift shop. There has never been a bookshop in this location, but it was based on a real independent bookshop in Notting Hill which you can also visit at 13 Blenheim Crescent.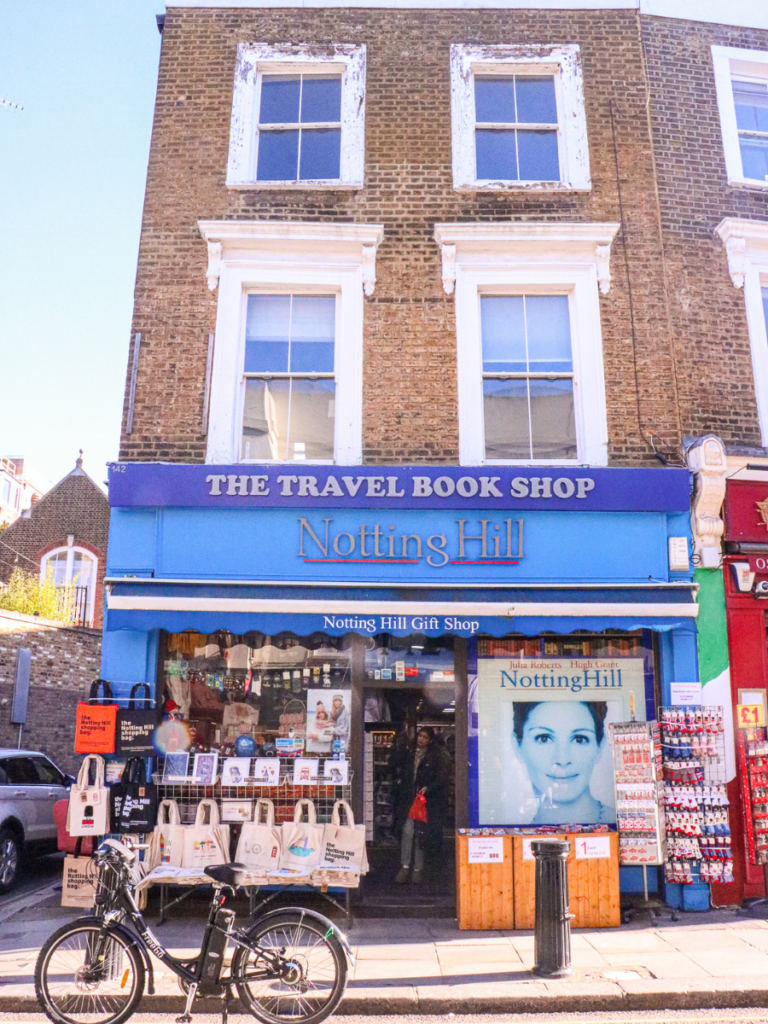 Will's Flat
A short walk from the bookshop location, you'll find Will's infamous blue door to his flat.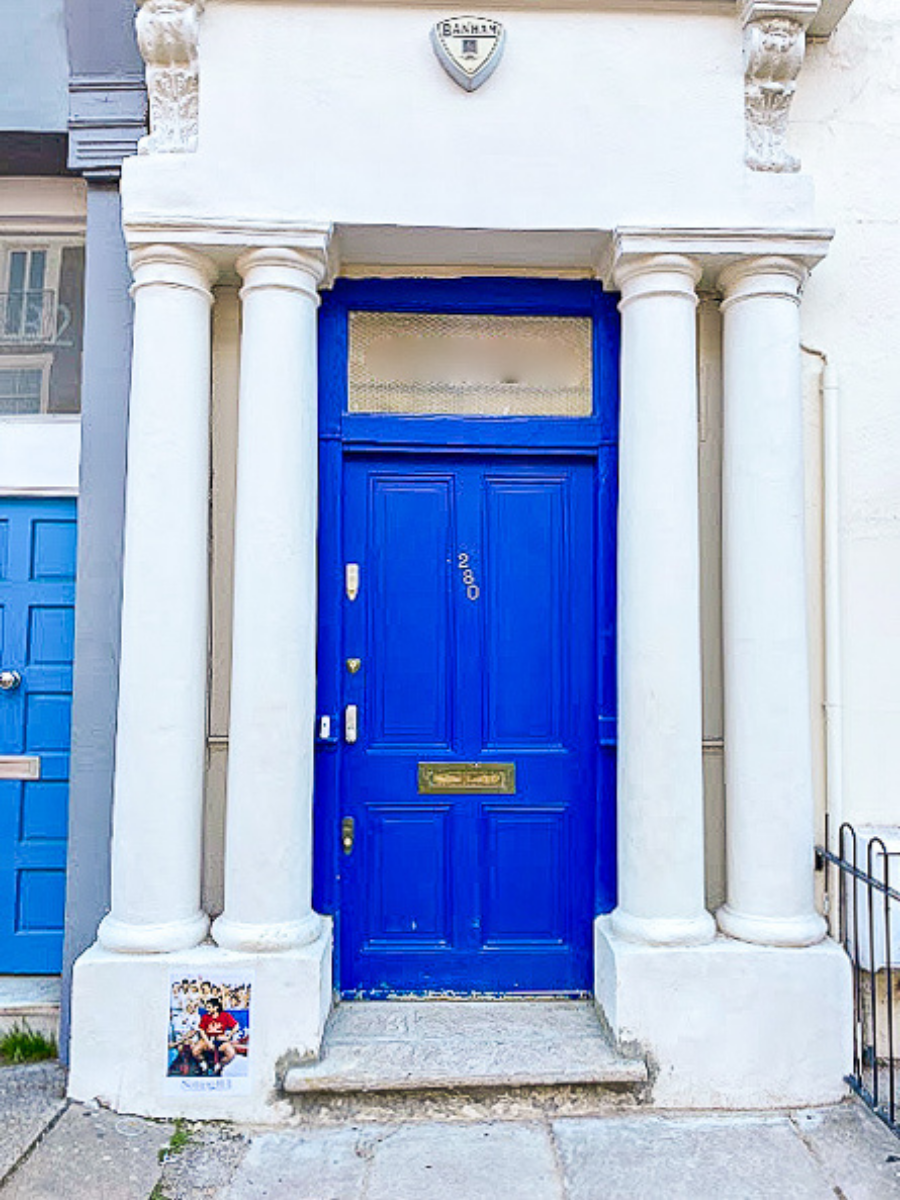 The Ritz – Anna's Hotel
Whilst Will lives in Notting Hill, Anna stays in the iconic Ritz Hotel. Located on the edge of Green Park, walk under its beautiful arches and perhaps even stop in for afternoon tea.
Portobello Road
Portobello Road features heavily in this London rom-com, and is a beautiful spot to visit in the area. With gorgeous antique and independent shops you'll adore exploring this real life London film set!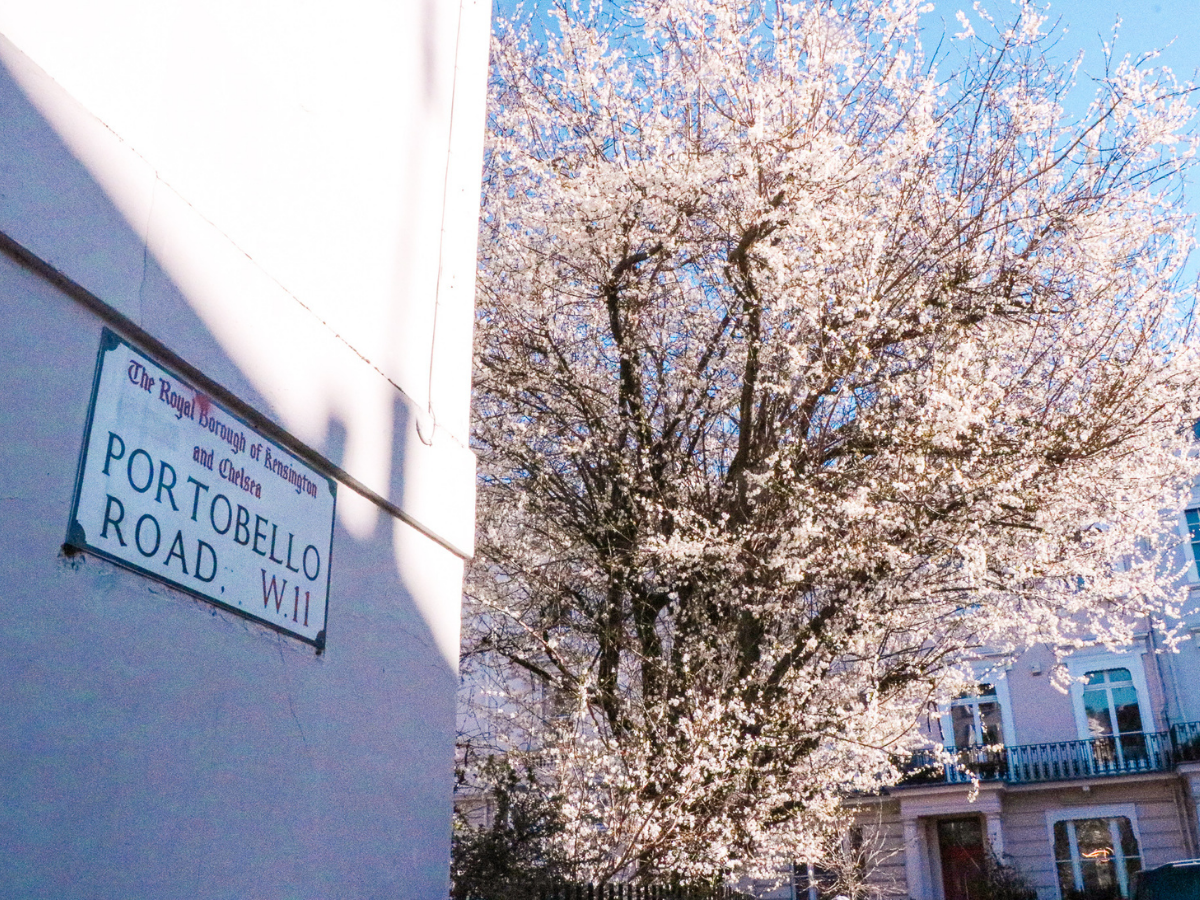 Love Actually London Filming Locations
Both a rom-com and a beloved Christmas film, Love Actually has many London film locations that you can add to your tour.
St Luke's Mews
The beautiful London Mews that Mark confesses his love, on card, to Juliet. This is a stunning location to add to your London rom-com exploration, and even better yet it's located in Notting Hill near Portobello road!
Selfridge's
The most nail biting scene of the whole of Love Actually is when Rowan Atkinson is gift-wrapping for Alan Rickman. This scene takes place in one of London's great department stores, Selfridges.
Somerset House
During the opening montage you can see Skate at Somerset house, one of the ice-rinks that grace London in the Christmas season.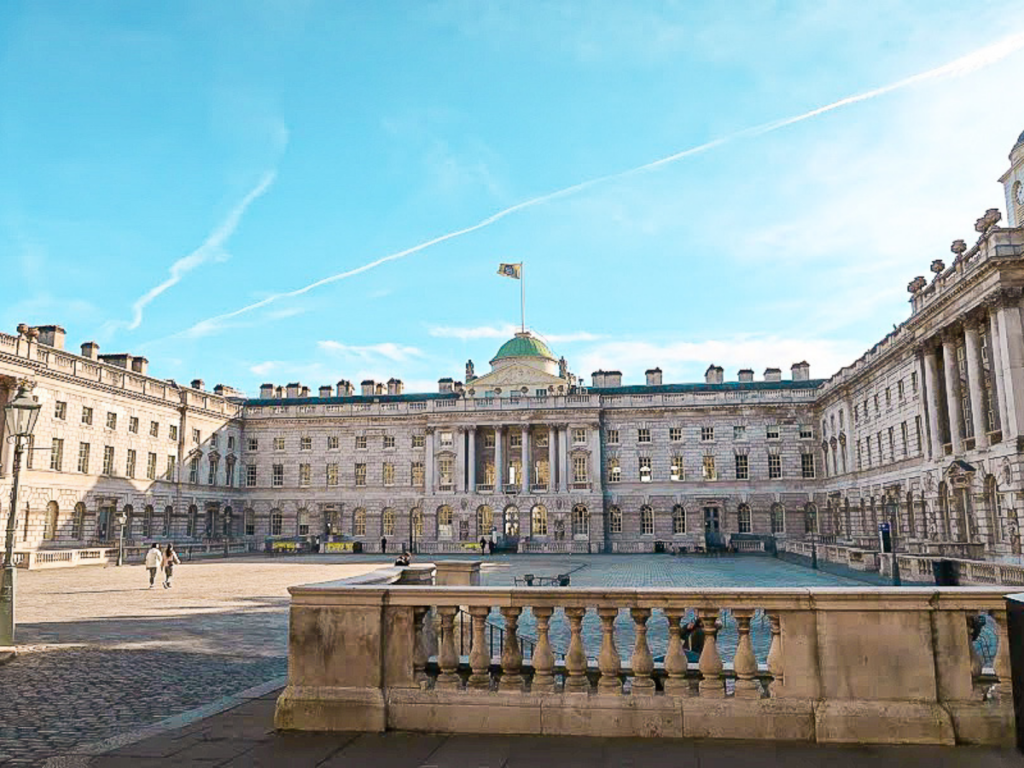 Sliding Doors London Filming Locations
Sliding Doors is a rom-com starring Gwenyth Paltrow that explores the alternate reality that one small decision can create. In this case, the film runs in parallel between the Gwenyth who made her tube and the one whose doors shut in her face.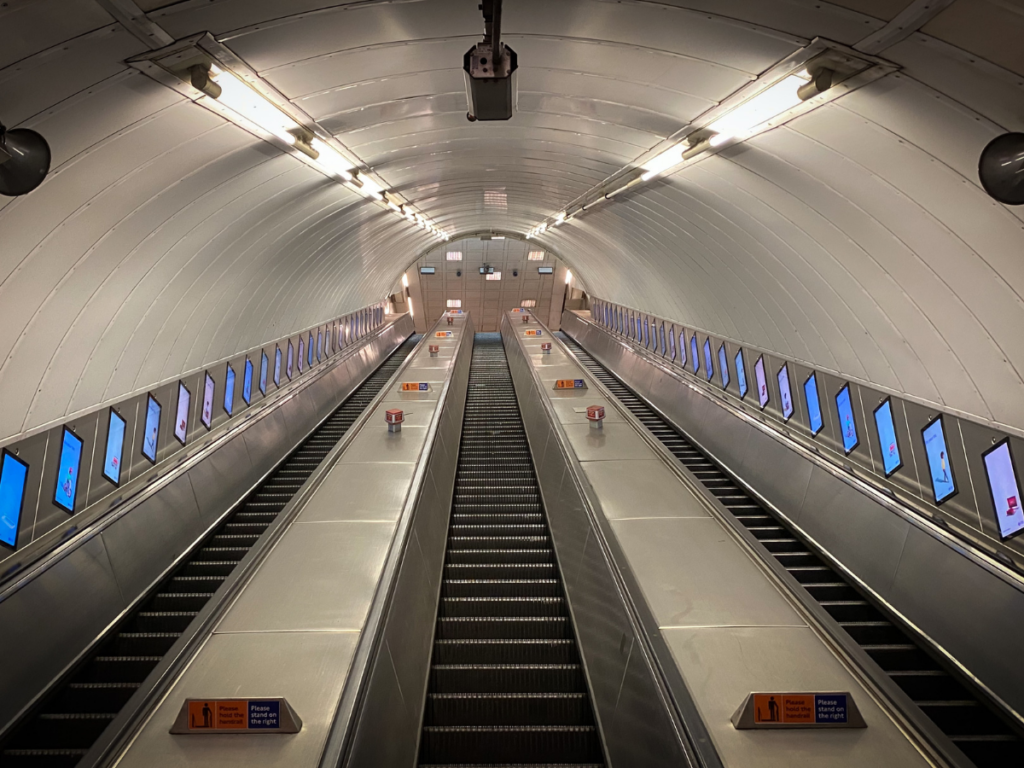 Waterloo Station
The train that sparks the film was in fact the Waterloo and City line, at Waterloo Station – one of London's main transport hubs.
Embankment Station
In one scene we see Helen exiting Embankment station.
Four Weddings and a Funeral London Filming Locations
Whilst much of Four Weddings and a Funeral is not filmed in London, there are some shots that you can find in the city.
Old Royal Naval College Chapel
The second wedding of this film takes place in the Royal Naval College in Greenwich.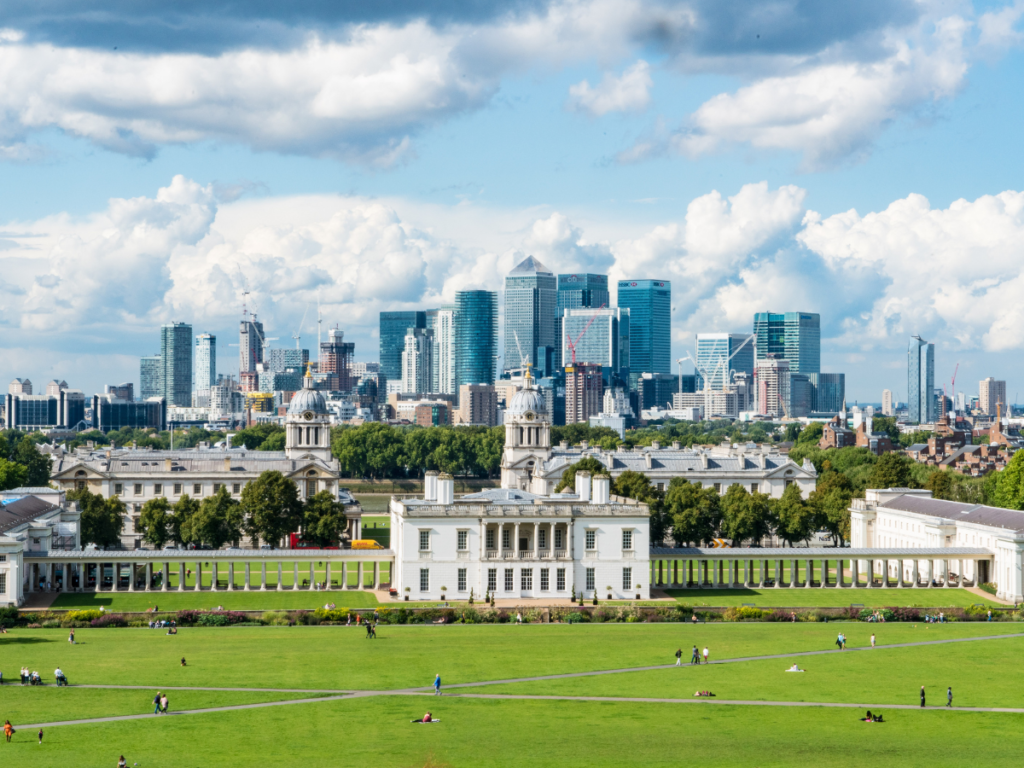 How to Plan Your Rom-Com Guide of London
If you're planning on creating your own itinerary based on our rom-com guide of London, we suggest focusing on particular areas – after all London is a big city! For those who want to walk in the steps of Bridget, you'll be best to explore the area around Borough Market and Tower Bridge. Whilst fans of Notting Hill and Love Actually will love exploring the pretty area of the aforementioned film!
About The London Eats List
We are a London based blog, exploring all the best things to do, eat, drink, and see in the city. Whether you're after a book set in London, or wondering if a visit to Sticks'n'Sushi will satiate your hunger, we have the knowledge for you!