Like most of London, the history of Pimlico is rich at its seams. Designed by Thomas Cubitt as 'South Belgravia' and built in the 1800s, we have all the details you need to know about Pimlico's history. Keep reading to find out how this quiet corner of London came to be.
Table of Contents:
Pimlico Before It Was Pimlico
The land that Pimlico now resides upon was once part of the '5 fields' owned by Mary Davies. The 5 fields not only included Belgravia and Pimlico, but Mayfair. The five fields was once home to highway robbers – a far cry from the residents of today.
Mary Davies went on to marry Sir Thomas Grosvener at the age of 12. If you frequent this corner of West London frequently you may be familiar with the Grosvener estate – as much of the land, particularly in Belgravia is still owned by the aristocratic family today.
The Building of Pimlico
After the Great Plague and Great Fire of London, Londoners were moving further west, into a once unfashionable area. In 1825, Lord Grosvener contacted Thomas Cubitt to work on the development of the land. Due to Pimlico's land being marshy, they had to reclaim it with solid excavated from St Katherine's Docks.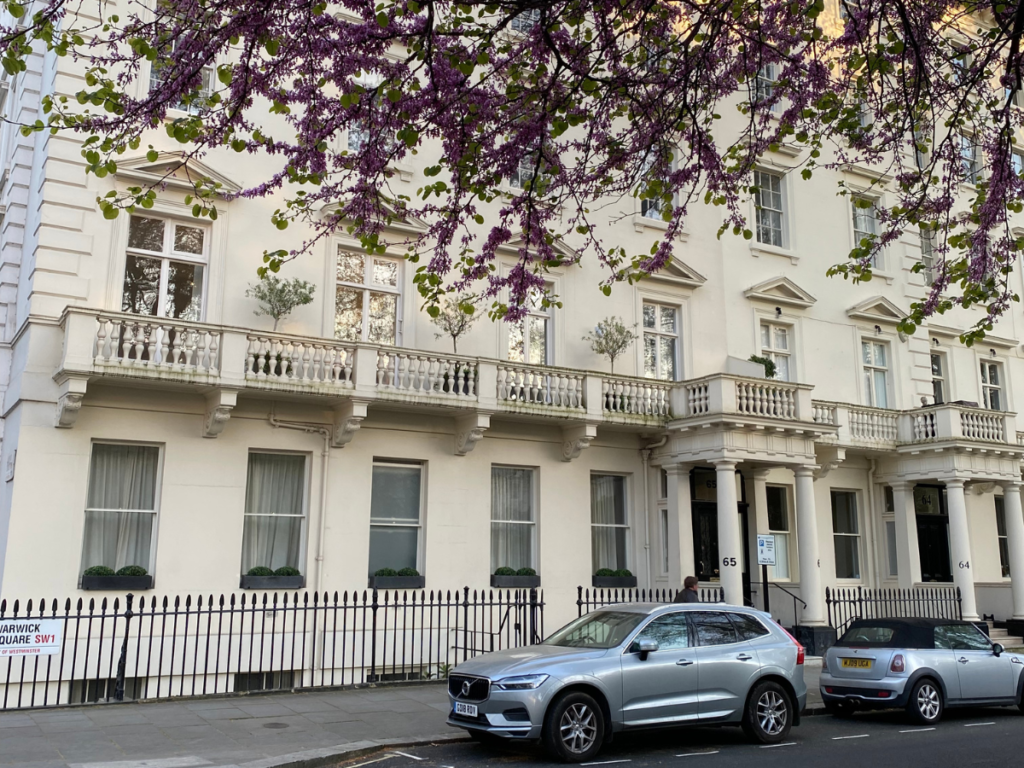 Cubitt's designs consisted of a grid layout of white stucco house, complete with three grand Pimlico garden squares. The grandeur decreases, but only slightly, as you move further away from these central areas. There were two main streets with the largest houses – Belgrave Road and St George's Road.
In 1877 an article in a newspaper described Pimlico as 'genteel, sacred to professional men…not rich enough to luxuriate in Belgravia proper, but rich enough to live in private houses.' Which we think still perfectly describes the Pimlico of today.
Decaying Grandeur
By Booth's 1889 map of London, some parts of Pimlico were classed as being home to poorer families. However, much of this area was still lived in by the upper and middle classes. In this period of time, some, such as Rev Gerald Olivier, described moving to Pimlico as moving their families to the West London 'slums.'
Towards the end of the 1800s, Pimlico had a number of Peabody homes built as affordable housing. Opening this area up to a more diverse population .
How Pimlico Got Its Name
Once also referred to as Ebury, Pimlico got its current name sometime in the late seventeenth or early eighteenth century. Whilst nobody is quite sure how Pimlico came to be known as Pimlico, there are certainly some fun rumours. One of which is that it was named after a popular publican, Ben Pimlico, who worked in the area. We wonder if he worked at one of Pimlico's best pubs?
Pimlico's Second Development Period 
In the 1930s, Pimlico had a further phase of development, with the now infamous (for all the wrong reasons) Dolphin Square being built. The 1,250 well-to-do flats quickly became popular with MPs and government workers due to their proximity to Westminster. Back in the main part of Pimlico, Labour and Trades Union Congress even had their HQs on Eccleston Square.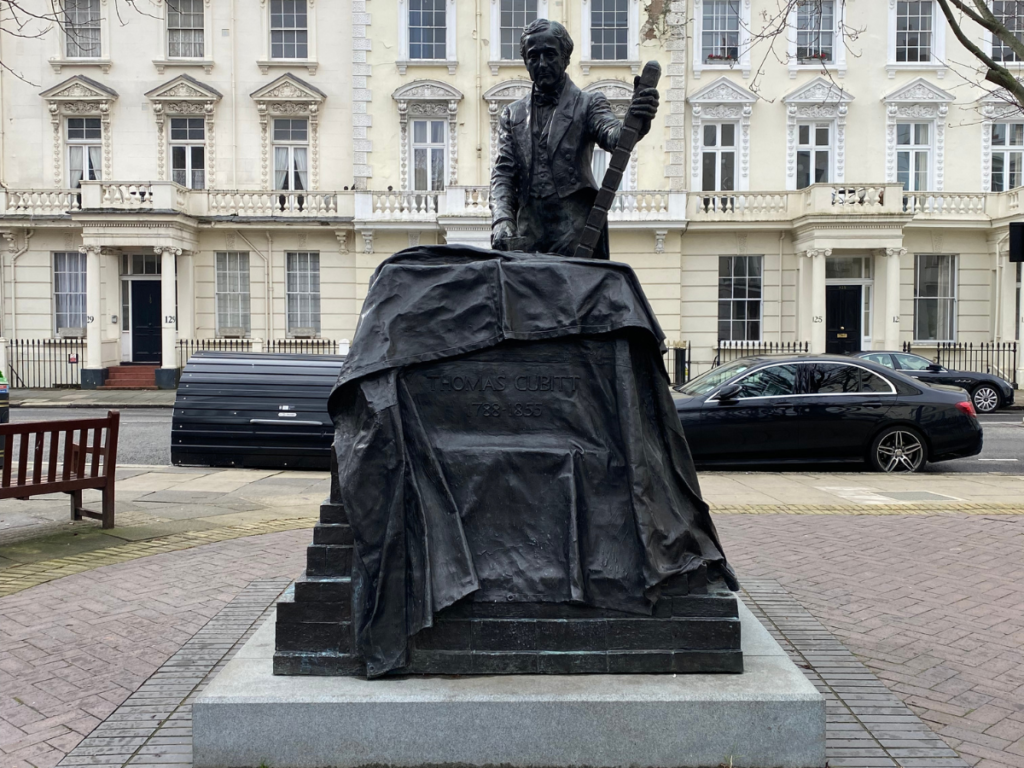 The Blitz in Pimlico
Pimlico was one of the lucky areas of London that managed to keep much of its character in-tact. You can see where bomb damage occurred by the more modern estates of Churchill Gardens and Lillington & Longmore Gardens that now are present
After the wars, the Second Duke of Westminster sold the part of the Grosvener estate that contains Pimlico in 1953..
Notable Residents of Pimlico Past
If you're lucky wandering around the streets of Pimlico today you might see a few famous faces! However, this quiet neighbourhood has been home to many notable people since its beginning.
Sir Winston Churchill – find his Blue Plaque at 33 Eccleston Square
Laura Ashley
Charles De Gaulle
Steve Hackett
Catherine Johnson
Bram Stoker
About The London Eats List
We're here to help you plan your next trip to London. From sipping coffee in Pimlico's quaint cafes, to meandering the independent bookshops of London – we have the perfect guides for you.