Pimlico's garden squares are one of its most beautiful features. The garden squares are surrounded by the most prestigious of Pimlico's regency properties designed by Thomas Cubitt, with grand white pillars, and white staccato fronts. We dive into the history of Pimlico's garden squares and guide you on how to get a glimpse inside.
Table of Contents:
What is a Garden Square?
A garden square is a communal piece of land, typically in urban areas. The very first garden square in London was Bloomsbury Square (located in Bloomsbury). The gardens tend to be surrounded by buildings, typically by residents who have access to said garden. Throughout London you'll find a range of squares that are both private to residents and open to the public.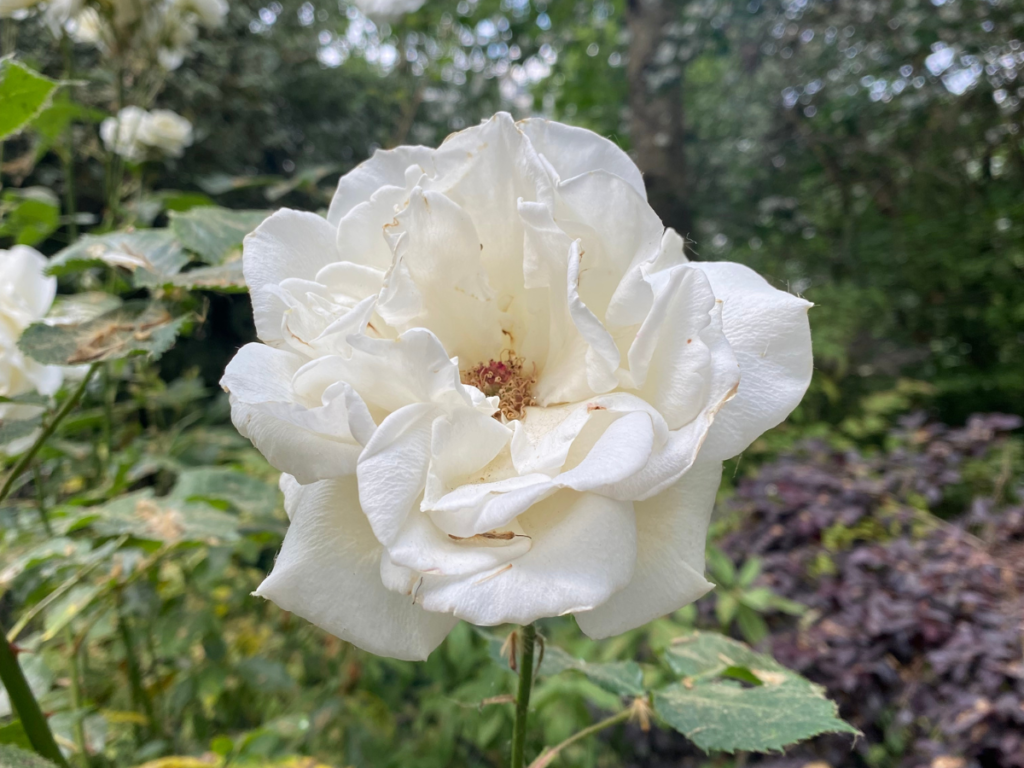 How Many Garden Squares Does Pimlico Have?
The neighbourhood of Pimlico is home to three wonderful garden squares. Pimlico's garden squares were created at the time of Pimlico's development by Thomas Cubitt. The houses in Pimlico form a grid of grand stucco fronted Regency properties, with Warwick Square and Eccleston Square at the centre, with St George's Square further towards the River Thames.
Eccleston Square
Eccleston Square dates back to the 1830s and became Grade II listed in 1987 by English Heritage. Number 1 – 3 were the first houses to be completed in Pimlico in 1832, the full square was finally completed in 1950. Originally owned by the Grosvenor's, the freehold is now owned by the residents of the square. 
The square is named after Eccleston, a location in Cheshire. Eccleston Square is next to what used to be the fresh water reservoir of Pimlico.
You'll find 2 of London's blue plaques at Eccleston Square. One of former Prime Minister's Winston Churchill, who lived at number 33 with his wife, his first two children were born here. The second plaque is at 59 and is to note Sir Michael Costa, conductor and orchestra reformer.
Warwick Square
Just down the road from Eccleston Square, you'll find the stunning Warwick Square. Also built during Thomas Cubitt's design of Pimlico. This Pimlico garden square was laid out in the 1840s, and is again surrounded by grand white stucco houses. Also Grade II listed, this particular garden is award winning, having won gold in the London in Bloom awards between 2015 – 2021. 
Each building surrounding Warwick Square also has its frontage listed at Grade II to preserve the historic beauty of this area. Residents and garden members can enjoy not only wonderfully landscaped gardens and flowers, but a full sized tennis court and children's play area too. Whilst designing and building the square, Thomas Cubitt actually took up residence in number 66.
St George's Square
Pimlico's only publicly accessible garden square, St George's is once again lined with stucco houses. The work to create St George's Square was completed in 1843. The square used to run down to the river, and from the 1840s to 1874 it even had a pier.
The garden is home to a statue by John Gibson of William Huskisson MP – the first person to be killed by a railway engine. Originally this statue was designed for the Royal Exchange (located in the City).
Like other Pimlico garden squares, St George's has also had its fair share of notable residents. With Bram Stoker, author of Dracula, dying at number 26 in 1912. You can find another blue plaque for Stoker in the neighbourhood of Chelsea.
How Can I Get Access to Pimlico's Garden Squares?
St George's garden square is the only public square in Pimlico. It is open daily from 8am to dusk, and is the perfect spot to lay down a picnic blanket, nibble on your favourite food, and enjoy your most recent purchase from one of London's independent bookshops.
Unless you're a resident, there's only 1 weekend a year where you can get easy access to the beautiful Eccleston and Warwick Squares. London's Garden Squares weekend is an annual event in the summer that lets you into some of the most private gardens in the city. We adored our time spent exploring these, and other wonderful, garden squares during this weekend!
About The London Eats List
We're here to guide you on the best things to do on your trip to London. On the best cafes in Pimlico to indulge in a spot of brunch, to Pimlico locals' favourite pubs for an afternoon pint.