Knowing how to use the tube is so important if you're planning on visiting London as it's the most efficient way of getting around. The tube is the nickname that Londoners have given the London Underground – similar to the metro or subway in other major cities. There are a total of 11 tube lines in London that will get you all over the city. Our guide will teach you everything from how to pay, to how to actually use the trains to get to our chosen destination.
Table of Contents:
How to Pay on the Tube
There are 3 methods of paying for your tube journey in London:
Contactless Payment – This includes both contactless cards and things like Apple Pay. At the barriers to the tube you will be able to tap in and tap out to pay for your trip.
Oyster Card – The Oyster Card is a physical card that you can top up with money online or at a station to use on all London transport. These cards are available to purchase at some stations and local newsagent shops (they tend to have an Oyster sticker in the window if they have them).You can also buy a Visitor Oyster Card in advance of your trip and have it delivered to your home.
Physical Ticket – Every station will have a ticket machine where you can buy a ticket to your destination or an all day travel pass which you can use on the buses too. These tend to be more expensive than contactless and Oyster.
If you've chosen to use an Oyster Card or contactless payment please make sure you stick to the same method when tapping in and out, and all day. This is to ensure you do not get overcharged.
Price of the London Underground 
These prices were last updated on 9th September 2023. Prices are subject to change & we hold no liability if these are not reflective of up-to-date costs.
Single Journeys with Physical Tickets (these cost the same no matter the zones you travel in):
Adult – £6.70
Child – £1.70
Daily Travel card (Unlimited Travel in Zones 1 – 4)(Oyster/Contactless): £14.40
How Much You'll Pay if Using Contactless/Oyster Card:
Contactless / Oyster
Peak
Off Peak
Zone 1
£2.80
£2.70
Zone 1 & 2
£3.40
£2.80
Zone 1 – 3
£3.70
£3.00
Zone 1 – 4
£4.40
£3.20
Zone 1 – 5
£5.10
£3.50
Zone 1 – 6
£5.60
£3.60
Zone 2 – 6
£5.10
£3.50
Planning Your Route on the London Underground
There are 11 tube lines, as well as the DLR (Docklands Light Railway), Overground, and Crossrail (the Elizabeth Line). To navigate London by tube, we have the 'tube map' which is a stylised map with all the underground lines in an easy to read format. There are a few ways to plan your underground route in London:
Use a Map App – Apps like Google Maps, Apple Maps, and our favourite Citymapper are excellent for telling you the quickest route to your destination. We particularly love Citymapper as it tells you which carriage to get on for your exits as well as the most air-conditioned line in hot weather!
Plan on the Transport for London Website – The TFL website has a journey planner where you can put in your start and end point and it will tell you the best route to get there on the tube.
Use a Map within the Stations – Every station will have a map of the intersecting underground lines. Simply find where you are and where you want to get to – look for if they're on the same line or if you need to travel elsewhere to switch lines.
Is it Quicker to Walk? – Lots of places in London are actually very close together – make sure it's not quicker to walk (if you're able to) before going down into the underground!
If you're unsure, make sure to ask a member of staff in the stations as they'll be well equipped to help you! If that fails, look for a somewhat friendly Londoner who may be able to point you in the right direction!
Reading the Tube Map
So you've got a tube map in your hands and are wondering how to read it – it's not like regular maps so it can be confusing the first time you look at it! Here are our top tips for reading the London Underground map:
Identify the Tube Lines – Each tube line is represented by a different colour e.g. the Circle Line is yellow, whilst the Victoria Line is light blue.
Find a Stations – The small dots on the map are representative of stations, the names of the stations will be written by its corresponding dot.
Interchanges – Stations with more than 1 line have larger circles to make them more easily identifiable, if you need to switch to another line to get to your final destination – look out for one of these that has a line of your end point.
Zones – The grey and white numbered areas at the bottom of the map are 'zones' these effectively are the different price areas within London for taking public transport.
The Thames – The tube map often has the River Thames on it – this is represented by a blue line.
Accessibility – Stations with step-free access should be marked on the map also. Do listen for announcements on the tube itself as sometimes these stations won't have step free access due to work.
Navigating Tube Stations & Changes
Tube stations can be large underground warrens, which to those new to them can be overwhelming – particularly at busy times when Londoners are rushing around to get where they need to go. But don't worry!
Every line is well sign posted within the stations from the tops of stairs all the way down to the platforms (including the direction of travel). Simply look for the signs with the colour of the line you're heading for (they'll also have the name too) and follow them down.
If you're switching tubes, then the process is the same, when you get off take a look at the walls for the arrows navigating you to the next line.
Getting on the Train
Getting on the train carriage may seem like the simplest thing when learning how to use the tube. But there are a few unwritten rules you need to follow to adhere to tube etiquette:
Check the Branch – Some tube lines have multiple end destinations, Double check which brand you need to be on, and check the arrivals screens to ensure you don't get on the wrong one!
Let People Off First – When the doors open you must let passengers off the carriage before you attempt to get on.
Be Aware of Priority Seats – To the left and right of the doors are where you will usually find priority seats for those who are disabled, pregnant, or less able to stand. We recommend not sitting here when possible, but keep an eye out for other passengers if you do. You should also offer other seats to passengers who are less able than yourself too.
Move Down Inside the Carriage – When it's super busy you will need to move down inside the carriage to make room for more people. We promise that people will move when you need to get off – so don't panic if you're in the middle of the seats!
Accessibility on the Tube
Whilst not all stations have step free access there are a number that do. Here are the elements of the London Underground that are accessible:
Step-Free Access – Many stations have step free access with lifts (elevators) for easier navigation, especially for passengers with wheelchairs, strollers, or heavy luggage.
Accessible Toilets – Several stations offer accessible toilets equipped with wider entrances and baby-changing facilities.
Priority Seating – Look for marked priority seating areas on trains and offer these seats to passengers with disabilities, pregnant women, and parents with small children.
Assistance Services – Request assistance in advance or at the station for help with boarding, alighting, and navigating the Tube system.
Buggy/Wheelchair Ramps – Trains are designed to accommodate wheelchairs and strollers, with retractable ramps available and platform staff assistance if required.
Designated Waiting Areas – Some stations have designated waiting areas, even those on the platform, for passengers with disabilities or families.
Accessible Information – Stay informed through audio announcements and digital displays in trains and stations, providing travel updates and service information.
Travel Support Cards –  Passengers with invisible disabilities can request a "Please Offer Me a Seat" card to discreetly request seating assistance.
Top Tips for Using the Tube in London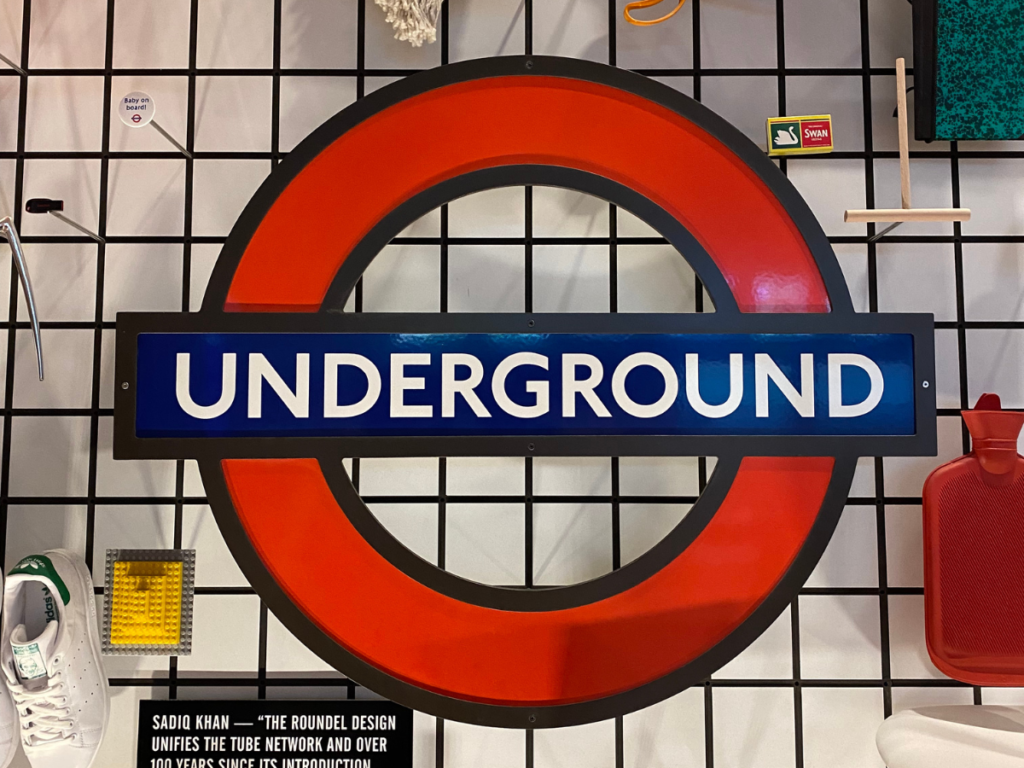 Always Tap in & Out – Ensuring you tap in and out is vital, whether on your contactless or Oyster as this is how TFL will work out how to charge you.
Escalators – stand on the right, walk on the left. Never block the left hand side of the tube escalator – otherwise you'll be angering Londoners!
Let People Off the Carriage First – when getting on the tube, let everyone get off first, before you get on.
Stand Behind the Yellow Line – The edge of the platform has a yellow line you should stand behind for your own safety.
If You Drop Something on the Tracks Get a Member of Staff – If you accidentally drop something on the tracks, do not try and retrieve it yourself – get a member of staff. They have a system for retrieving lost items that keeps everyone safe.
Walk on the Left in Corridors – Lots of tube corridors will have people going in more than one direction. Make sure you walk on the left, as this ensures the traffic moves as fluidly as possible.
Tube Doors Open Automatically – Whilst there are door open buttons on the carriages these are never needed as the doors will open and close automatically.
Make Sure You're Inside the Carriage When the Beeping Starts – There is a loud beeping just before the tube doors shut, make sure you're on the carriage and clear of the doors at this time. The doors are heavy when they shut – but don't worry if you do get trapped they will open again very quickly.
Bring Water – the Tube gets hot – even in winter, due to it being underground. Make sure you bring water with you to stay hydrated, particularly in the summer months. 
Tube Opening Times, the Night Tube, & Peak Times to Avoid
Generally you'll find that London's Underground trains run from 5am to Midnight, Monday – Friday. There are slightly reduced hours on a Sunday so check your journey before travelling later in the day.
Certain lines, including the Victoria, Central, Jubilee, Northern, and Picaddily, have Night Tube services on Friday and Saturday nights. If your tube line isn't running at night, there are lots of night buses to help you get where you need to go.
If you're a tourist and don't need to be somewhere at a specific time, we recommend avoiding the tube at peak hours. These range from 7.30am-9am and 5pm-7pm on weekdays.
What are the Tube Zones?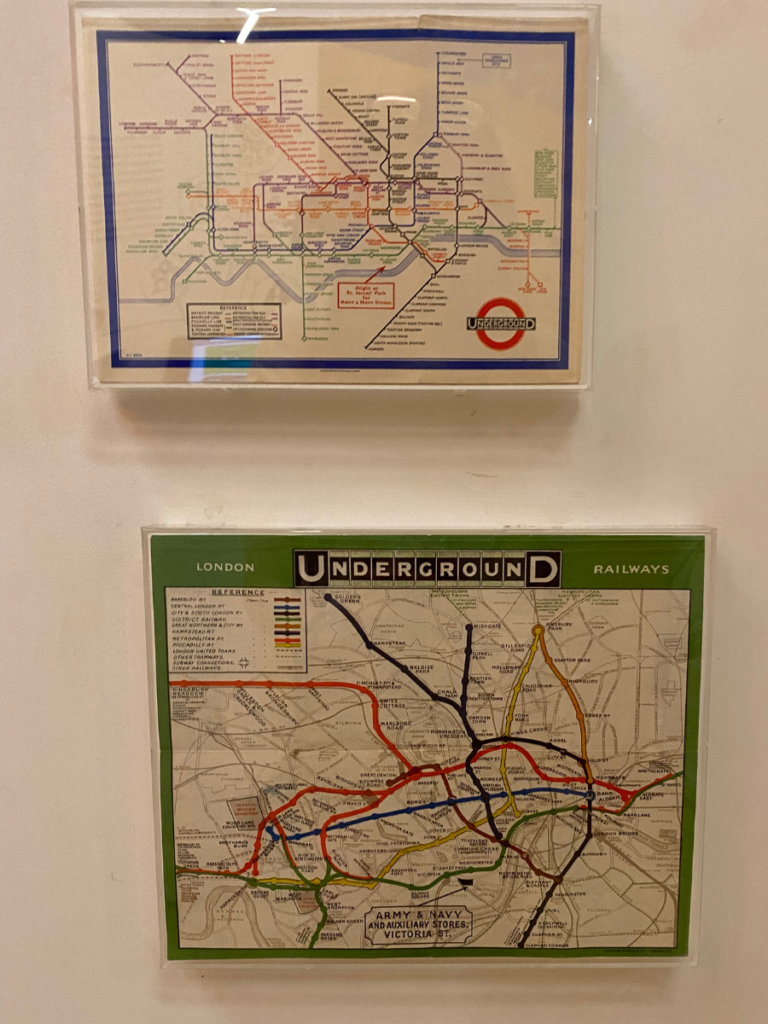 The zones on the tube map are simply a way for TFL to work out pricing based on distance travelled. Here is a rough guide to where each zone consists of:
Zone 1 – Central London, includes major attractions.
Zone 2 – Surrounds Zone 1, covers neighbourhoods like Notting Hill and Canary Wharf.
Zone 3 – Extends further, includes areas like Wimbledon and Wembley.
Zone 4 – Suburban London, with locations like Ealing and Stratford.
Zone 5 – Covers outer suburbs, including areas like Harrow and Croydon.
Zone 6 – Extends even further, includes locations like Uxbridge, Kingston, and Epping.
All You Need to Know About Tube Stations
Tube Stations are all marked by the classic roundel sign – the classic red circle with a blue block across labelled with the station name. Each station has this clearly displayed, often in a luminous way to make it easier to spot from a distance.
In the station you'll find ticket machines, as well as the barriers awaiting you to tap or put your ticket in to begin your journey.
Other Ways to Get Around
The London Underground isn't the only way to travel around the Big Smoke. We also have a comprehensive bus system, as well as Black Cabs that are used for private transport. We also recommend walking as much as you possibly can to take in everything our wonderful city has to offer!
About The London Eats List
We're a dedicated London resource to help inspire your trip to the best city in the world! From guides to the seasons, so you can enjoy Autumn in London, as well as Spring, Summer, and Winter to the fullest. As well as guides to the best restaurants with views, romantic restaurants, and haunted local pubs!