Seeing the magnolias in London in Spring is one of the many joys of the season. Magnolia are one of London's most beloved trees, and it's no wonder why with their beautiful, and abundant flowers. Whether you're a local or a tourist, there are plenty of places in London where you can enjoy the stunning blooms of magnolias. Our guide will tell you the best places to go to spot magnolia in London, and we provide a handy map for you to follow!
Table of Contents:
What are Magnolias?
Magnolias are a type of flowering tree that features beautiful buoyant blooms in a range of pinks, purples, whites, and yellows. In total there are about 225 species of magnolia, and originally they were native to North and South America, East Asia, and the Himalayas.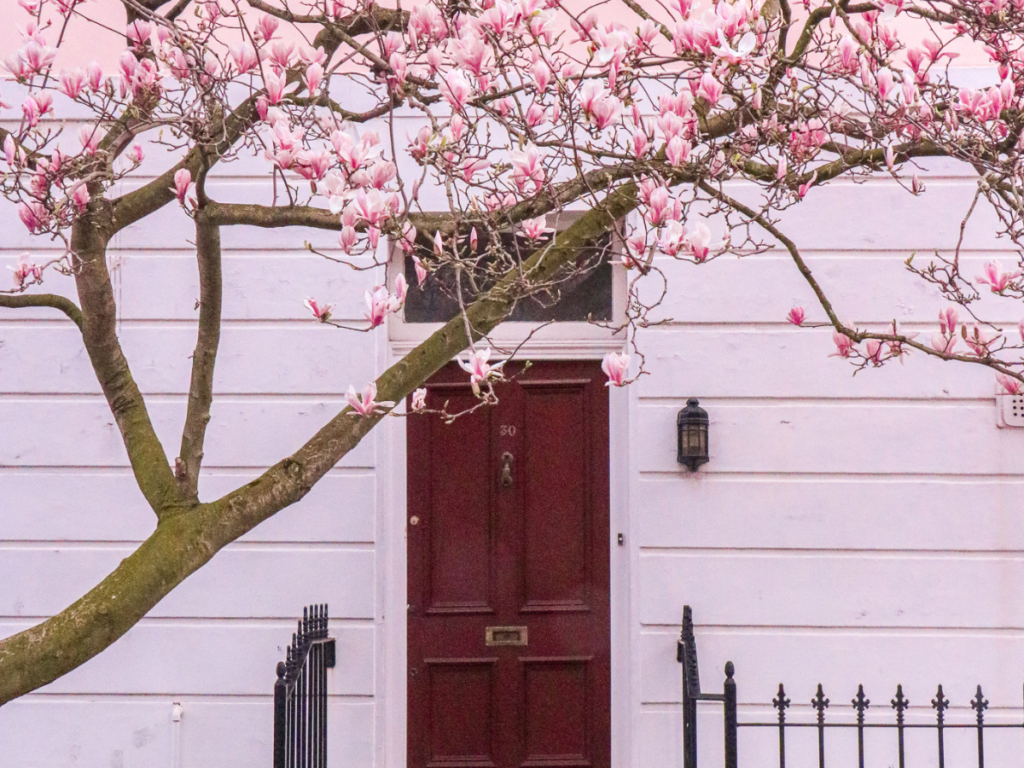 When is Magnolia Season in London?
The best time to see magnolias in London tends to be early to mid March, however it differs from tree to tree and you may see some in April too. If you're planning a spring trip to London we definitely do recommend coming in March as this is the time you're most likely to see all of the floral blooms.
Magnolia Blossom Map of London
We've put together a map of where to find the best magnolia trees in London to make your blossom hunting that little bit easier. Find our magnolia in London Google map here.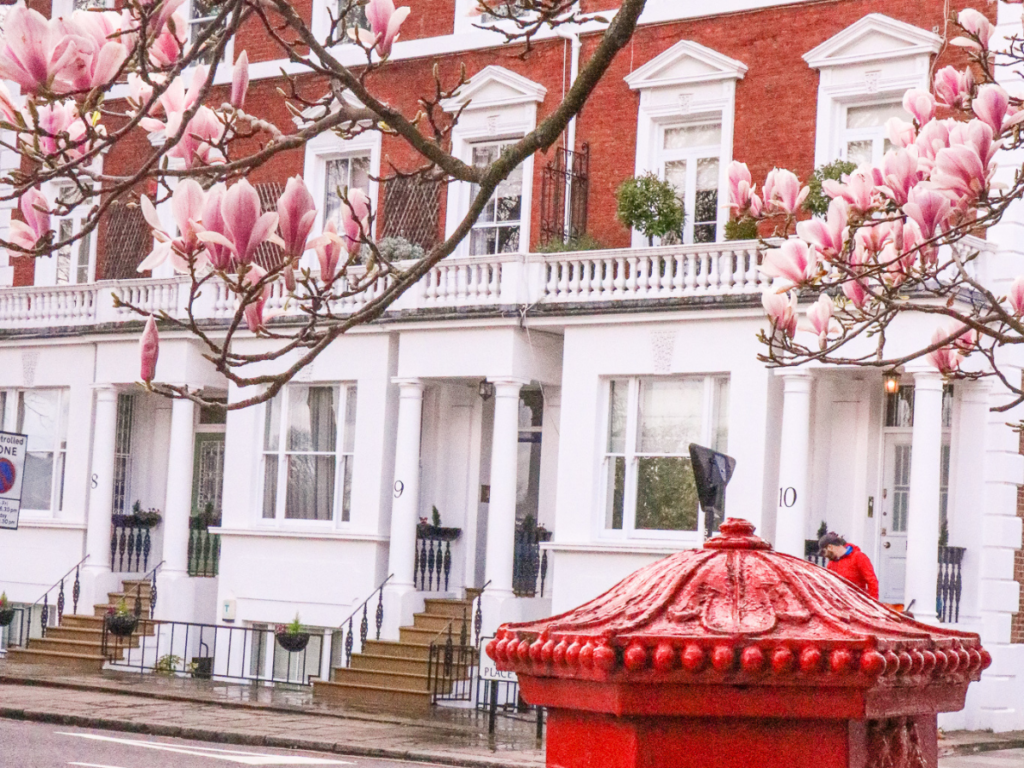 Best 3 Parks to See Magnolias in London
London's Royal Parks, and non-Royal parks alike, offer a wealth of stunning blooms in the springtime – including magnolia. Here are our top parks to check out to find some pretty magnolia flowers:
Kew Gardens
Regent's Park
Holland Park
If you've chosen to watch the magnolia in a London park, we highly recommend taking a picnic blanket, a chilled bottle of wine, and some snacks to really take in the atmosphere!
Where to Find Magnolia Flowers in Chelsea
Chelsea is one of our most beloved floral London neighbourhoods, being a hotspot for both magnolia and cherry blossom in London! Here are our top streets to visit for pretty blooms:
Cheyne Walk
Redcliffe Square
Oakley Street
Sydney Street
Glebe Place
St. Leonard's Terrace
Royal Hospital Road
Tite Street
Magnolia Trees in Kensington
Kensington is one of London's most elegant neighbourhoods and magnolia trees are the perfect fit. These are the magnolia spots in Kensington you should be hunting down:
Egerton Terrace
Campden Hill Road
Abingdon Road
Scarsdale Villas
The Phillimores
Vicarage Gate
Edwardes Square
Magnolias in London's Notting Hill
Notting Hill is a trendy part of London, complete with brightly coloured houses – which make the perfect backdrop for magnolias! Here's where to find them:
Arundel Gardens
Elgin Crescent
Lansdowne Crescent
Kensington Park Gardens
Stanley Gardens
Pembridge Square
Tips for Photographing Magnolias in London
If you're a photography enthusiast, you won't want to miss the opportunity to capture London's beautiful magnolias on film. To get the best photos, try to visit early in the morning or late in the afternoon when the light is soft and golden – this way you can also avoid unwanted people in your backgrounds!
About The London Eats List
We aim to bring you the very best that London has to offer, from where our city got its name, to the best ice cream shops in the big smoke. Let us help inspire your trip to the best city in the world.