Battersea Power Station has opened to the public after years of redevelopment, following even more years of this iconic building being shut. The development sees a range of shops, restaurants, bars and even more brought to this South London neighbourhood. Our ultimate guide takes you through the history of the Power Station and what to expect from its shiny new appearance!
Table of Contents:
What is Battersea Power Station?
Battersea Power Station is a Grade II* listed building that started life as a coal-fired power station. Today, it no longer serves this purpose and the shell of the building has been used to create a new home for a range of London shops and eateries, as well as brand new luxury apartments.
Is Battersea Power Station Open to the Public?
Having been redeveloped in a project that cost £9 billion, Battersea Power Station was finally opened on the 14th October 2022. With current London Mayor Sadiq Khan doing the honours in the celebratory opening. You'll now be able to visit it whenever you like for a spot of shopping, food, or simply to admire the wonderful architecture of this iconic London landmark.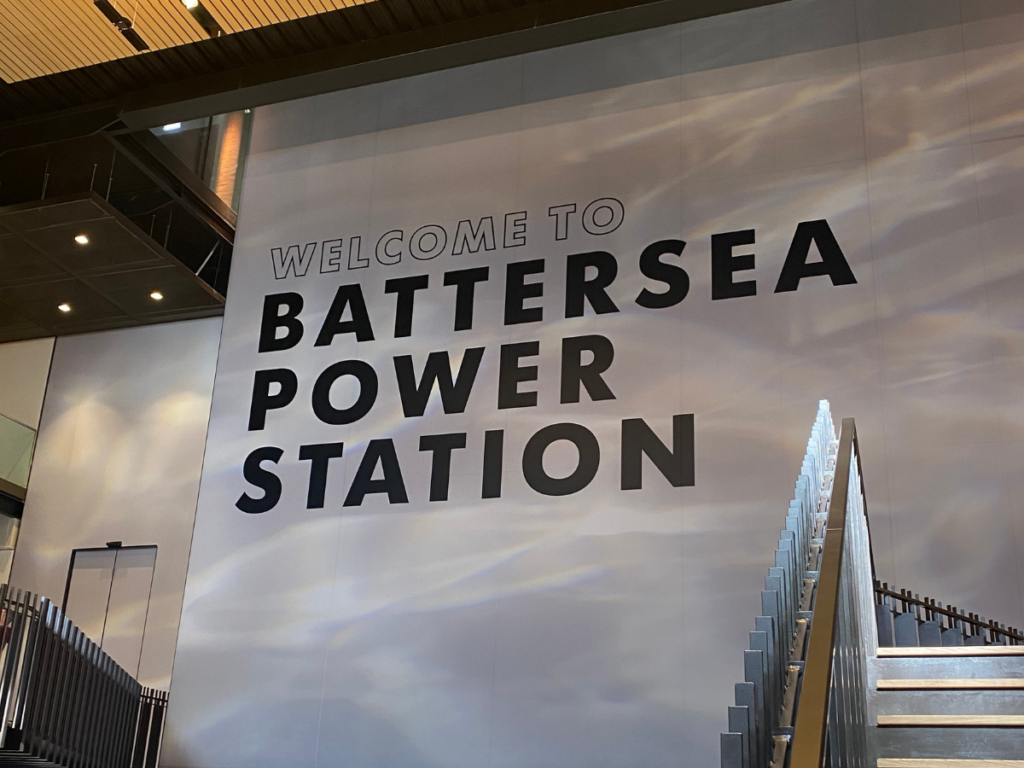 Is Battersea Power Station Worth Visiting?
For those who adore everything London, Battersea Power Station is well worth a visit. Steeped in history, and with an art deco exterior that just calls to be photographed in all weather, it's not to be missed!
If you care less about history and architecture, but are a self confessed shopaholic, you will adore this new shopping spot. With all your favourite outlets, accompanied by delicious spots for lunch and dinner – this is going to become a must visit destination in London.
The History of Battersea Power Station
A coal-fired power station, at its peak Battersea was creating ⅕ of London's power. Let's take a look at the history of this London icon, and how it got to be the place we know it as today.
Battersea once completed was in fact two power stations located under one roof. However, it began life as 'Power Station, Battersea A' in 1935. At this point the building had only the west towers, that were 50m in length standing 101m off the ground.
In 1955, the fourth chimney was built and Battersea Power Station was running at full capacity. As expected from a station producing this much power, Battersea was responsible for electricity to some of the most important buildings in London, including Buckingham Palace, the BBC Studios, and The Houses of Parliament. In fact, a power outage in 1964 caused by Battersea delayed the launching of BBC 2 by a day!
An instantly recognisable image of Battersea Power Station, comes from Pink Floyd's album cover for Animals. But the process of getting this shot in 1977 caused mayhem! The pig was tethered to the station's chimneys when it broke loose and started flying in the course of planes from Heathrow! 
In 1980 Historic England awarded Battersea Power Station Grade II listed status. Grade II buildings are marked for historic and architectural purposes, and are meant to be preserved for future generations. This means any building work has to go through strict and thorough procedures before any alterations can be done.
By 1983 Battersea ceased to make power and was shut before being bought by Battersea Leisure, and then by Parkview in 1993. In 2007 Battersea Power Station was upgraded to Grade II* status – less than 6% of buildings hold this and it indicates a more than special interest.
In 2012, the building was bought once again by the current stakeholders: SP Setia, Sime Darby Property, and Employers Provident Fund. They begin work on the current redevelopment.
The Redevelopment
After being bought for a final time in 2012, redevelopment began of the large Battersea plot. With the vision being to create homes, public space, shops, restaurants, and a hub for the community. The development cost £9 billion and has taken about 10 years from the purchasing of the building and the site.
The redevelopment of Battersea Power Station and the surrounding area is being done in 8 stages. Phase I was Circus West Village, which created over 800 new homes as well as a new river boat service to this area. This stage included the remaking of the iconic chimneys. The original ones were no longer structurally sound so had to be ground down and recreated to ensure they were safe.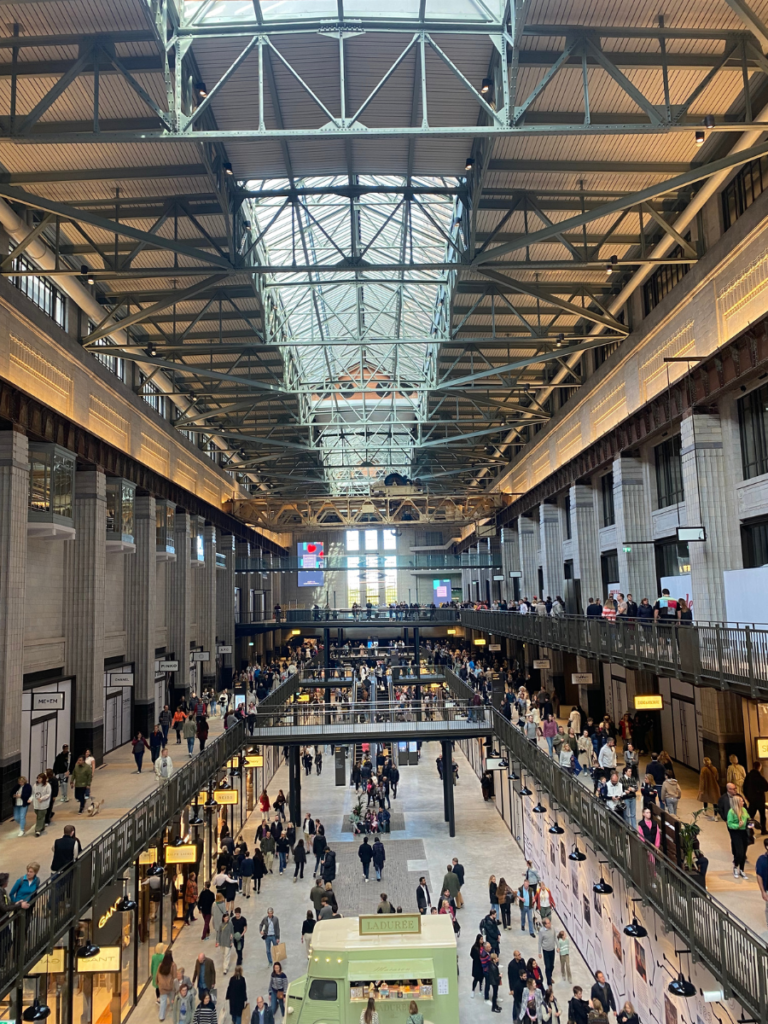 Phase II was developing the Power Station itself, creating new homes, offices, 110 shops, cafes, bars, and restaurants. As well as a cinema, viewing platform, and park.
Phase III is Electric Boulevard, Prospect Place, and Battersea Roof Gardens. This stage sees over 1,100 new homes, 50 shops, a tube station, and children's playground.
Phase IV will see 386 affordable new homes, a new NHS medical centre, and a new garden square.
What is Battersea Power Station Used for Now?
The site as we see it now in its new found glory is a bustling hub of London life. From luxury apartments that are home to some of Britain's most recognisable faces, to shops and restaurants for all to enjoy!
Shops at the New Battersea Centre
Between the Power Station, Electric Boulevard, and the West Circus there are plenty of shops to indulge yourself in. From Adidas to Zara, the Battersea Bookshop (a new London bookshop – yay!) and Aesop – there's really something for everyone in this new retail space!
Eating at The Power Station
Whilst the new food hall is not open quite yet we can expect it soon in 2023. In the meantime there's plenty of restaurants and cafes to grab a bite to eat. From London pancake spot, Where the Pancakes Are, to doughnuts at Crosstown, coffee at London's Grind, and lots more!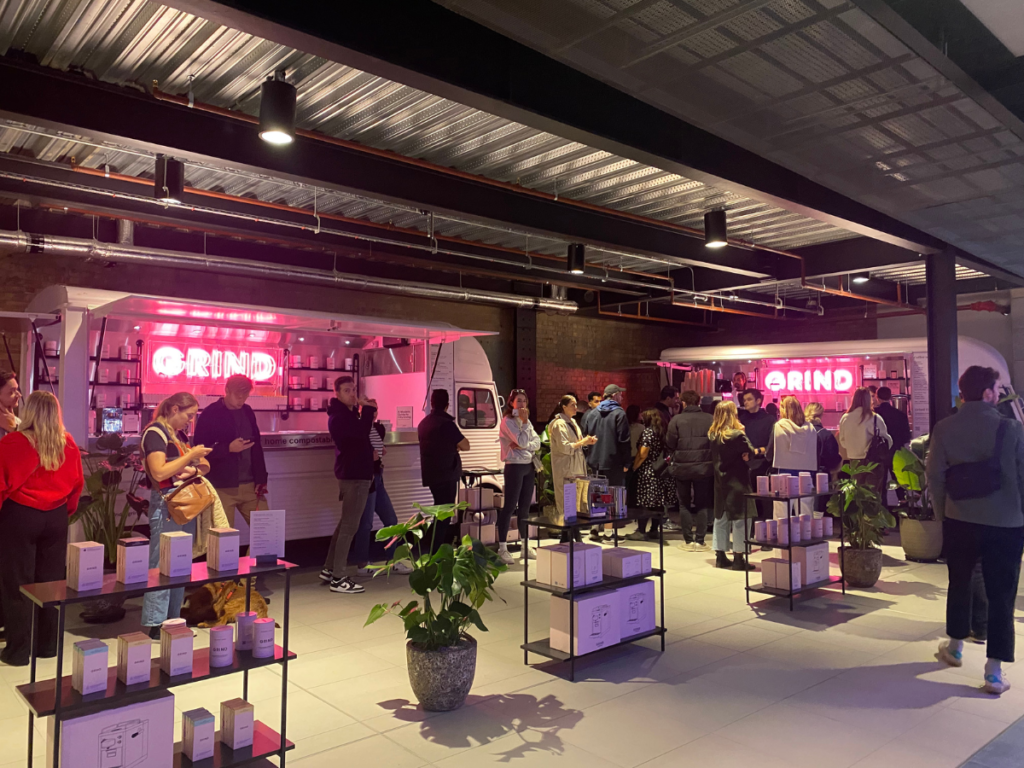 Battersea Power Station Drink Spots
Potentially the most exciting new bar in London, is Control Room B – a cocktail bar set in one of the old control rooms. You'll find it open everyday from 10am until midnight! At the base of the Power Station you'll also find Vagabond – a fun London wine bar where you can help yourself to all the wine you want!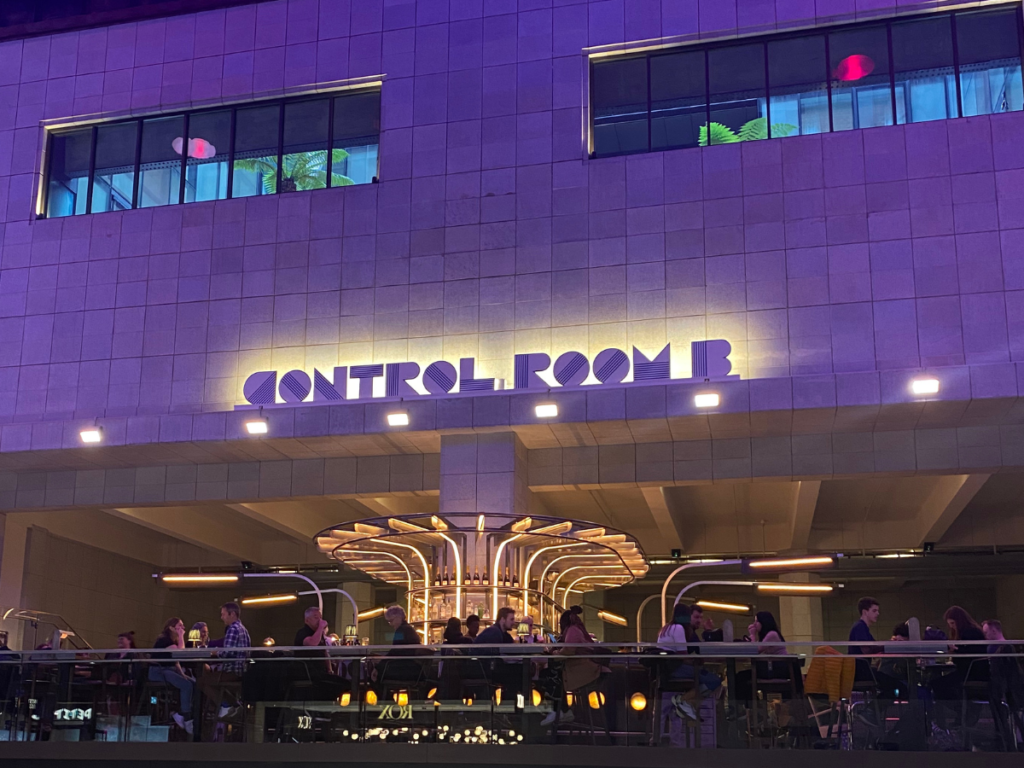 Apartments at the Power Station
Not only has the redevelopment seen new apartments surrounding Battersea Power Station, but there are even some situated on top of the building itself. These are luxury London living at its finest – expensive apartments and townhouses where it's reported that both Bear Grylls and Gordon Ramsey live.
Other Activities
If shopping and eating out isn't your thing, you'll be glad to know there's plenty more on offer at Battersea Power Station. From a new cinema, to indoor golf, to a new lift that will take you to the top of one of Battersea's chimneys for a panoramic view of London.
There is also an arcade in the works for 2023, an exhibition all about the history of Battersea. And it will become home to one of London's ice rinks during the upcoming festive season.
How to Get to Battersea Power Station
Getting to Battersea is super easy, as with the new development came an extension to the Northern Line to a new tube stop by the name of the Power Station. It is also close to Battersea Park station which is easily accessible from Victoria. It is well connected via buses also.
Can You Park at Battersea?
Yes you can – there is an underground car park for the use of Battersea customers.
Introducing The London Eats List
We are a blog dedicated to bringing the best that London has to offer. From London's haunted pubs, to area guides to Victoria, Chelsea, and beyond – come to us for planning your trip to the city.