London landmarks are famous around the world, but which are the ones that should be at the top of your list to visit? We've put together a guide of London's top landmarks and split them out into themes so you can find ones you're interested in more easily!
What is a London Landmark?
A London landmark is a famous building, structure, artwork, area, or sight that lives in our wonderful city. Many of these landmarks are the epitome of what London is. We can't wait to share some of our favourite London landmarks with you as you delve into our guide!
London's Royal & Historical Landmarks
A city for about 2,000 years, London is full of historical landmarks, many of them royal in nature. To explore London's colourful past and present, these are the top landmarks we think you should visit.
Buckingham Palace
A guide to London's landmarks wouldn't be complete without Buckingham Palace. Buckingham Palace is the official residence and the admin headquarters of the Royals in the UK, having been so since 1837. When visiting this London landmark make sure you check which flag is flying. If it's the Queen's Royal Standard, it means she is in residence, however if it's the Union Flag she is not. These days she spends most of her time at Windsor castle, about an hour away from the city.
Big Ben
Lovingly known as Big Ben, this neo-gothic tower is actually called Elizabeth Tower. Big Ben is simply a nickname for the bell that chimes out across the city from this tower. This is an iconic piece of architecture in London and a short walk from Waterloo Station.
Houses of Parliament/Palace of Westminster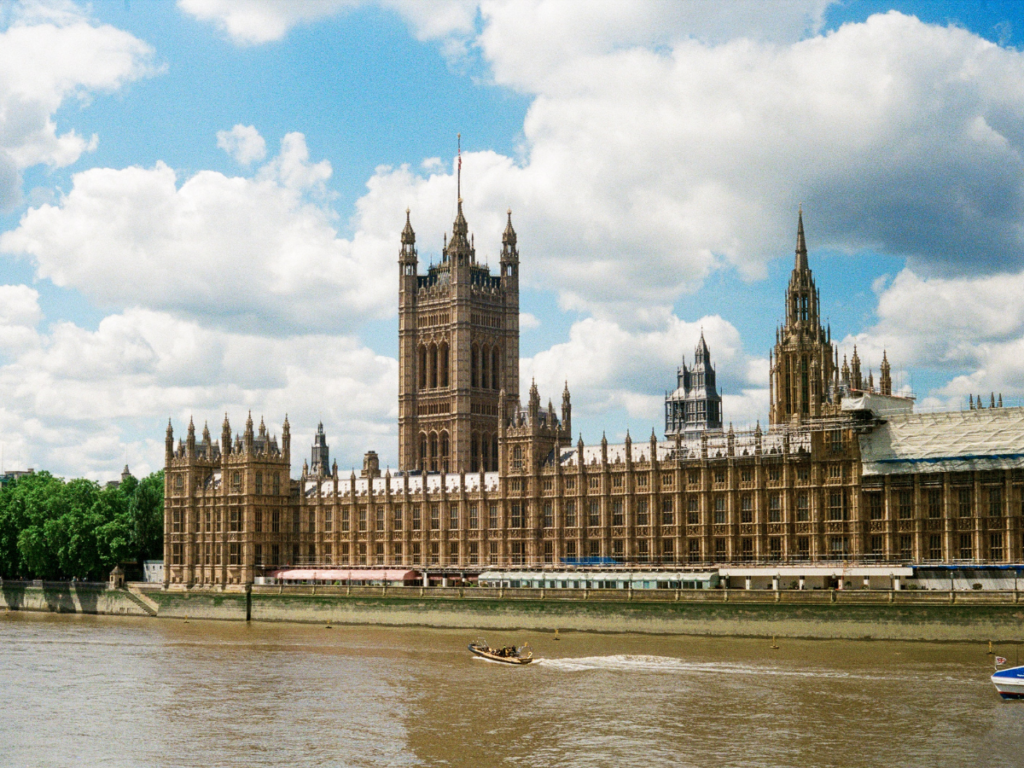 Elizabeth Tower is at one end of the Houses of Parliament, otherwise known as the Palace of Westminster. This beautiful historic building is the home of the UK parliament, with both the House of Commons and the House of Lords residing here. Inside these walls are where important decisions about the country are made.
Tower Bridge
One of London's most iconic landmarks is Tower Bridge. The imposing crossing over the Thames was built between 1886 and 1894 by 432 construction workers, and was designed by Sir Horace Jones in collaboration with John Wolfe Barry. A Grade I listed landmark, this bascule bridge allows for ships to pass through by lifting its gates.
Tower of London
Built in 1078 by William the Conqueror, The Tower of London is an infamous London landmark. This is primarily due to its history as a prison – although this was never its main purpose. It's prisoners included Lady Jane Grey, Anne Boleyn, Katherine Howard, Guy Fawlkes, and more recently the Kray twins. Today it acts as the home of the Crown Jewels which are on display for public viewings.
Lambeth Palace
South across the river from Westminster Palace is Lambeth Palace, the official residence of the Archbishop of Canterbury. This is another grade I listed London landmark and it's no wonder why when you appreciate the beautiful old architecture of the building.
St James's Palace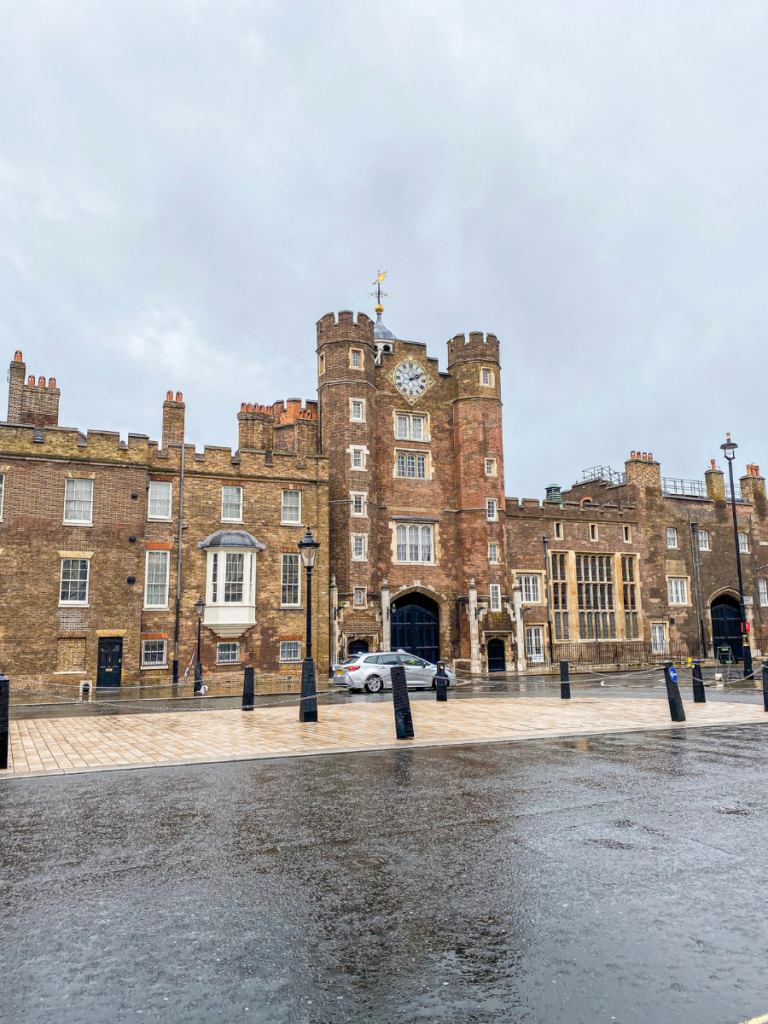 Built by Henry VIII in the 1530s, St James's Palace currently houses a number of official royal offices, as well as acting as home for some members of the royal family.
Kensington Palace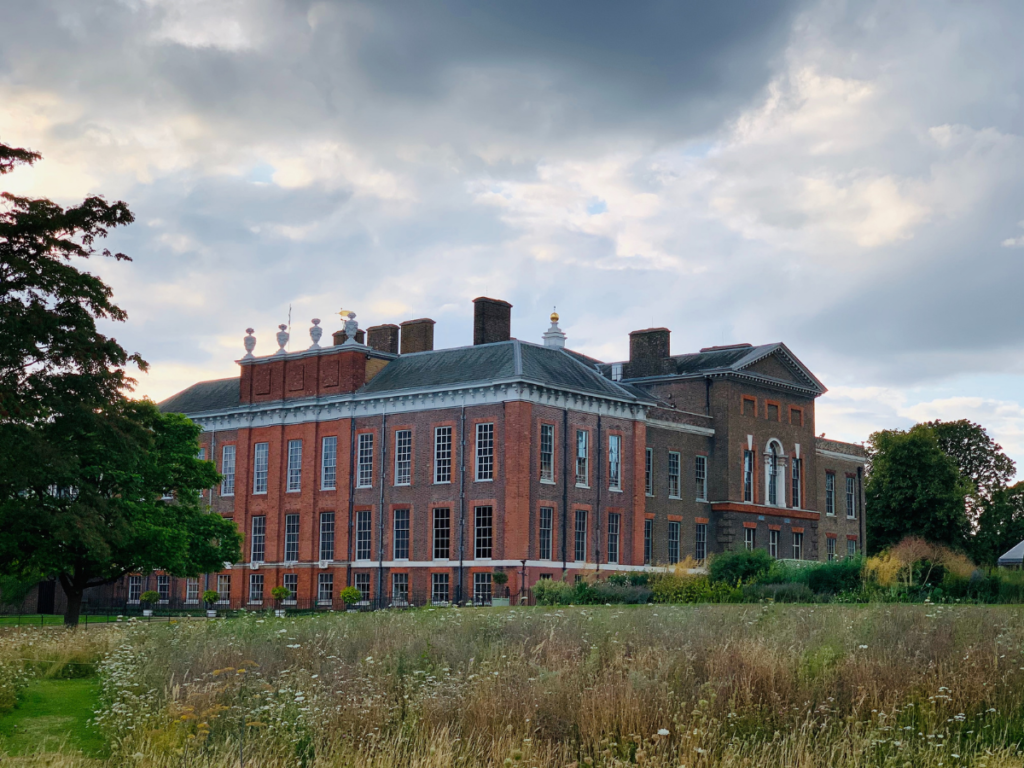 Kensington Palace is a West London landmark. The beautiful building is set in Kensington gardens, just to the west of other royal park, Hyde Park. Today the Duke and Duchess of Cambridge reside within its grounds with their three children.
Hampton Court Palace
Located on the outskirts of London, Hampton Court Palace was Henry VIII's main home of residence. On the banks of the Thames, this London landmark began being built in 1514 by Cardinal Wolsey, before being taken by the King.
Battersea Power Station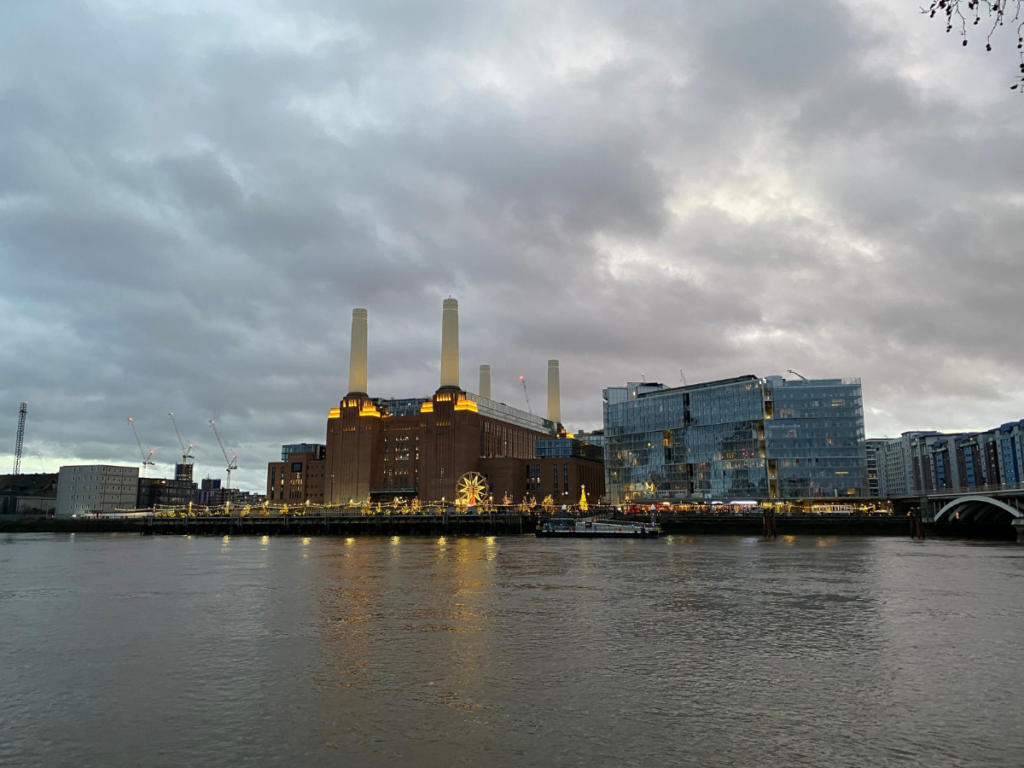 A London landmark that would be recognisable anywhere, Battersea Power Station sits on the south of the river. Whilst in use it was a coal-fired power station, but it was decommissioned in 1983. Recent renovations have seen the imposing plant be transformed into flats, a hotel, and a location for restaurants and shops. 
St Paul's Cathedral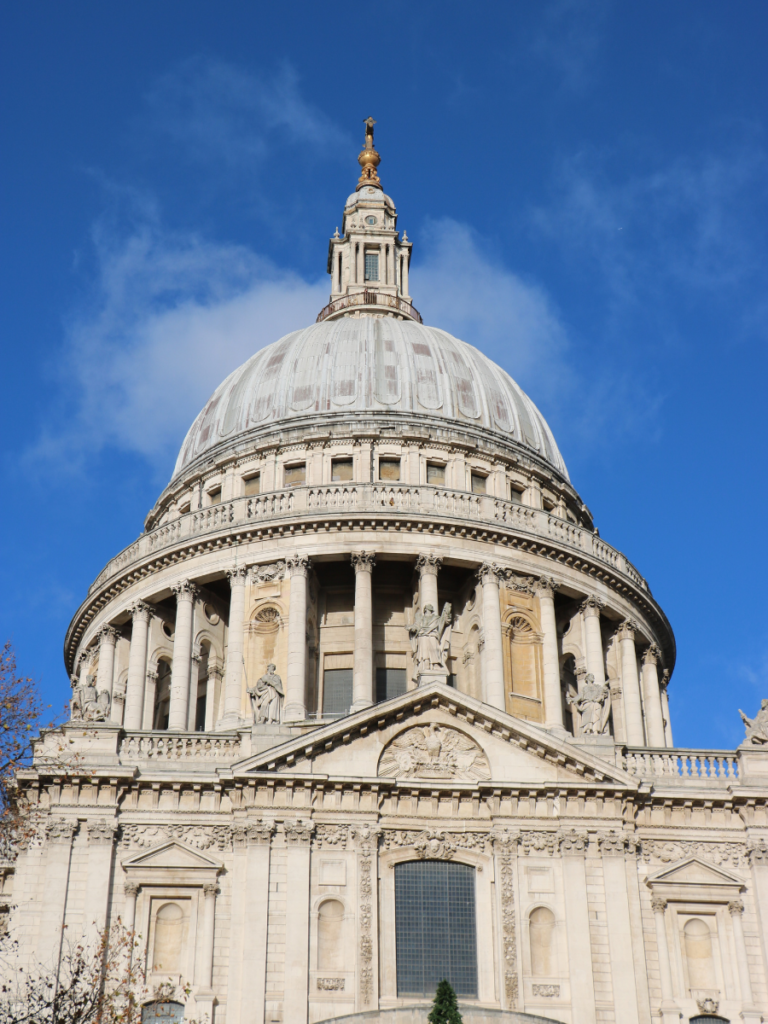 One of London's religious landmarks, St Paul's Cathedral sits proud on Ludgate Hill in the City of London. The current cathedral was designed by Sir Christopher Wren in the English Baroque style. St Paul's is such an important London landmark that it has protected view status from a number of points in the city. This means planning of new building has to take into account that the cathedral must be seen from certain angles and cannot be blocked.
The Globe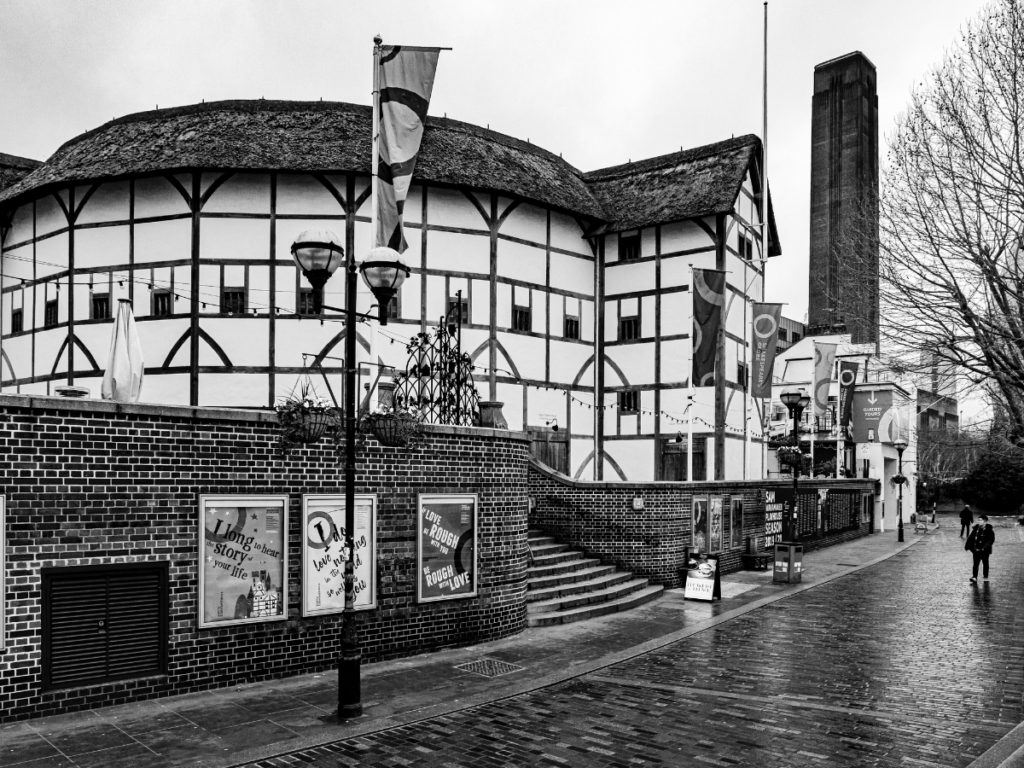 Those wishing to explore literary London will not want to miss out on Shakespeare's Globe. This theatre is a reconstruction of the one in which Shakespeare wrote his plays. The original theatre was destroyed by a fire in 1613, and then was demolished completely in 1644.
Trafalgar Square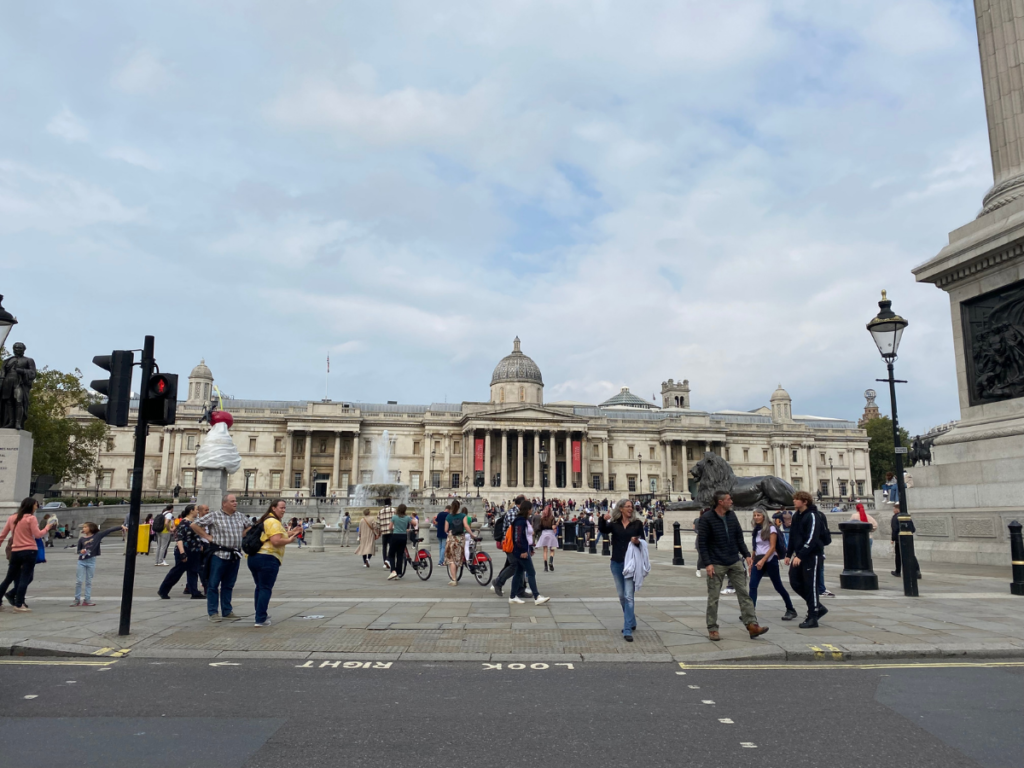 Trafalgar square is home to some of London's top sights, including Nelson's Column, the four lions who guard it, and the Fourth Plinth. The empty Fourth Plinth has held a rotation of contemporary art since 1999. At the north end of the square is the National Gallery which is home to many of the UK's finest pieces of art.
Piccadilly Circus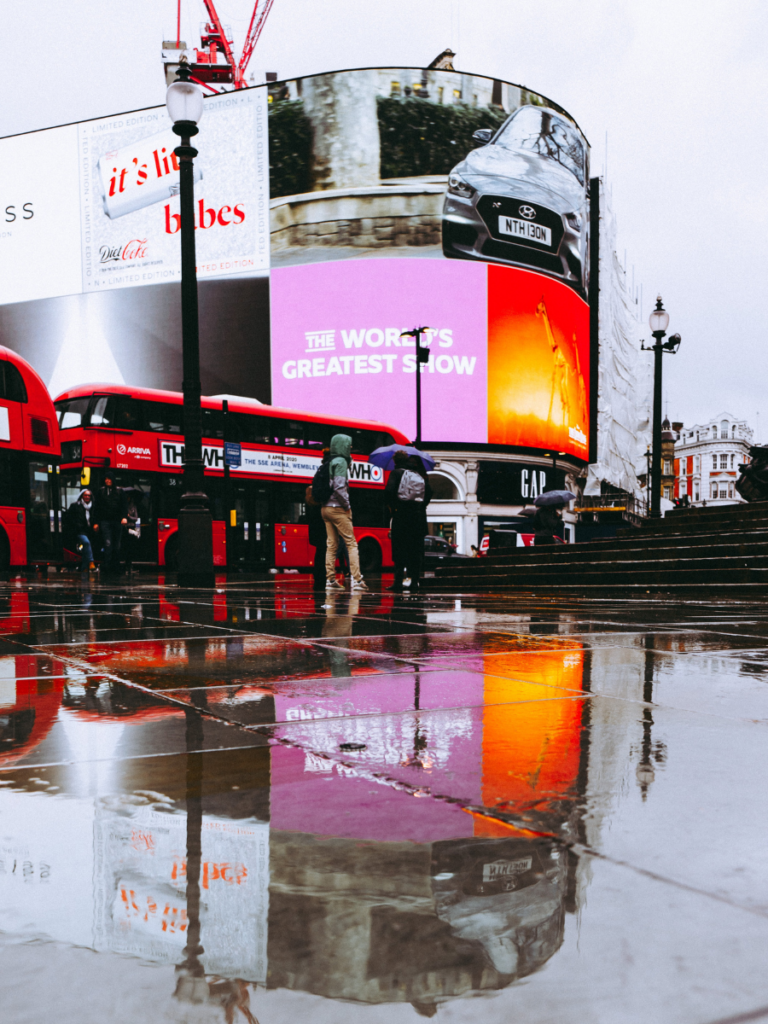 One of London's modern landmarks, Piccadilly Circus is today known for its large screen displays of adverts by major brands. But there's even more to see here than just that! Why not get your photos with the famous Eros statue?
Horse Guards Parade
Horse Guards Parade is located at the opposite end of the Mall to Buckingham Palace and is home to the annual Trooping of the Colour which celebrates the monarch's official birthday.
Royal Exchange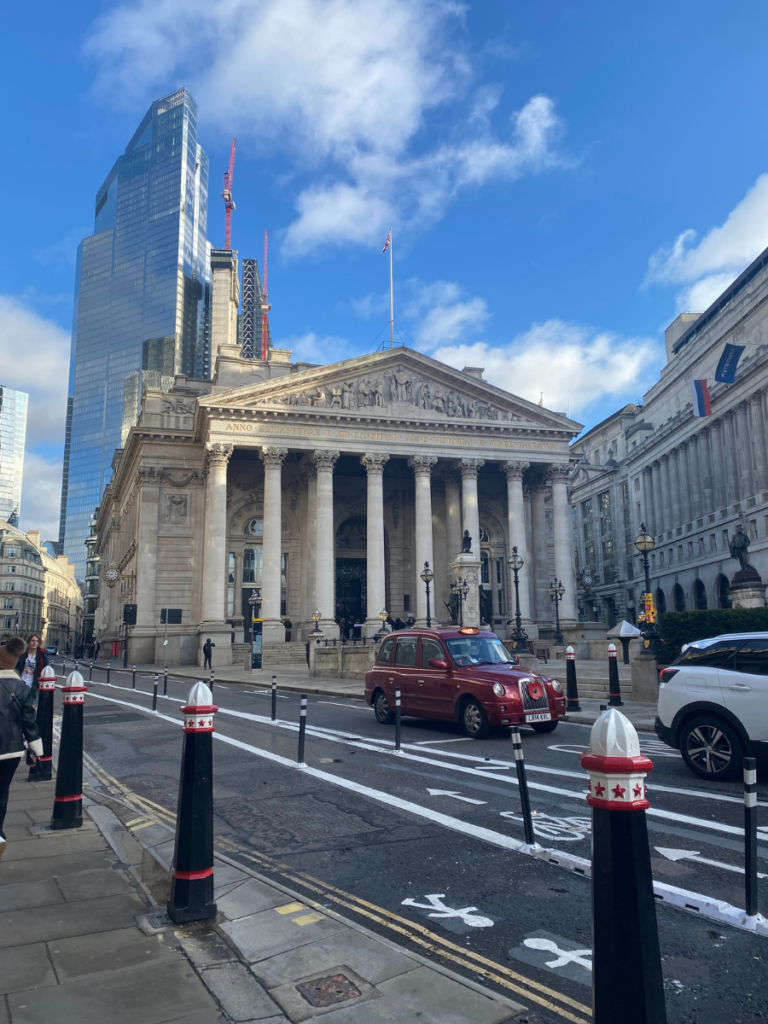 Located in the City of London, The Royal Exchange was originally founded as the home for commerce. The original building was destroyed by The Great Fire of London and replaced by the current structure in 1844. Today it houses shops and restaurants.
Downing Street
The official residence of the UK Prime Minister, Downing Street is a London landmark not to be missed. In times gone by you could walk right past the PM's front door, but due to safety concerns this is no longer possible with such ease unless you are Larry the cat (the street's feline resident).
The Thames
Weaving its way through London, The River Thames is a withstanding London icon. A landmark that has seen London through every phase of history. Wherever you're staying in London, make sure you don't miss out on seeing the river whilst you're here. You can also take boats along London's river to see the city from a new view.
Modern London Landmarks
For all its rich history, our wonderful capital has many modern landmarks that make up its skyline. These are our top picks for London's modern landmarks.
The London Eye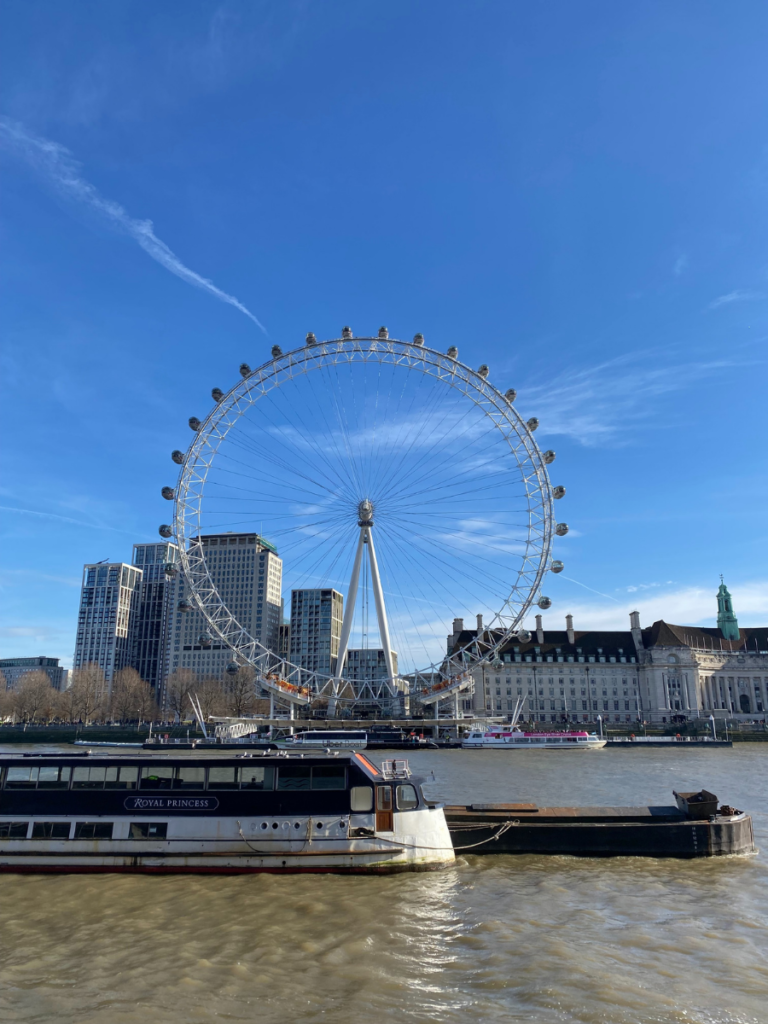 The London Eye was built for the millenium and is essentially a giant ferris wheel. Taking a trip in one of its pods will have you seeing one of the best views of London!
Millennium Bridge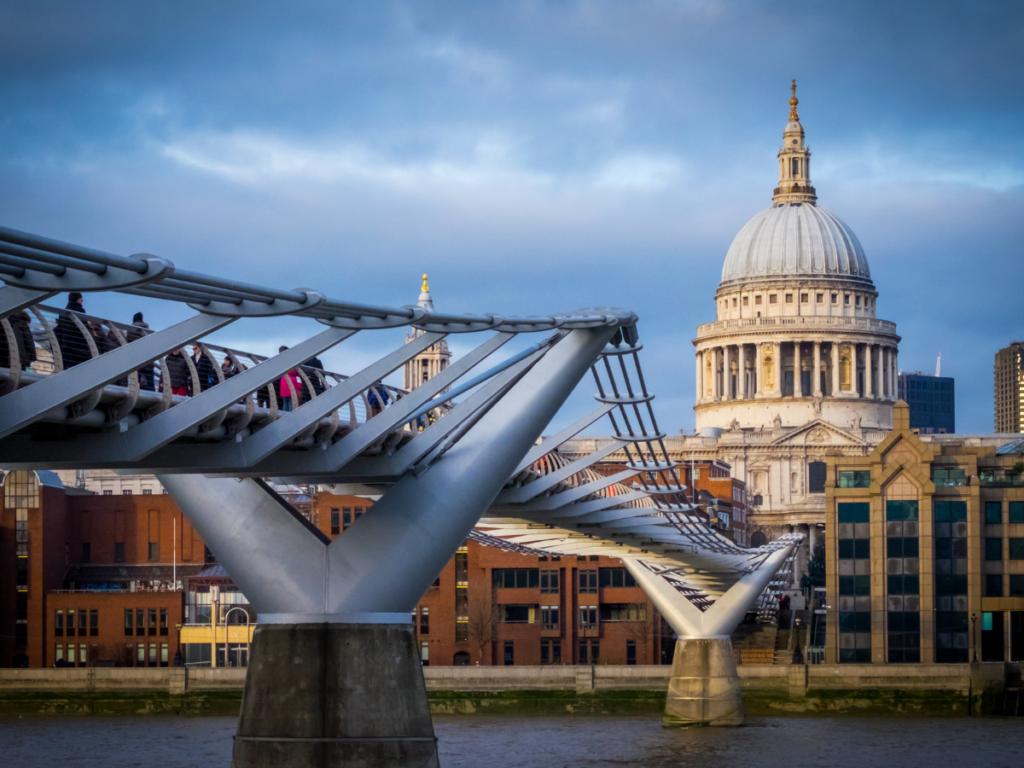 Another London landmark built for the turn of the millennium was Millennium Bridge. With one of the most iconic views of St Paul's, this is not a bridge you want to miss out on. Near this bridge you'll find one of London's free museums, the Tate Modern.
The Shard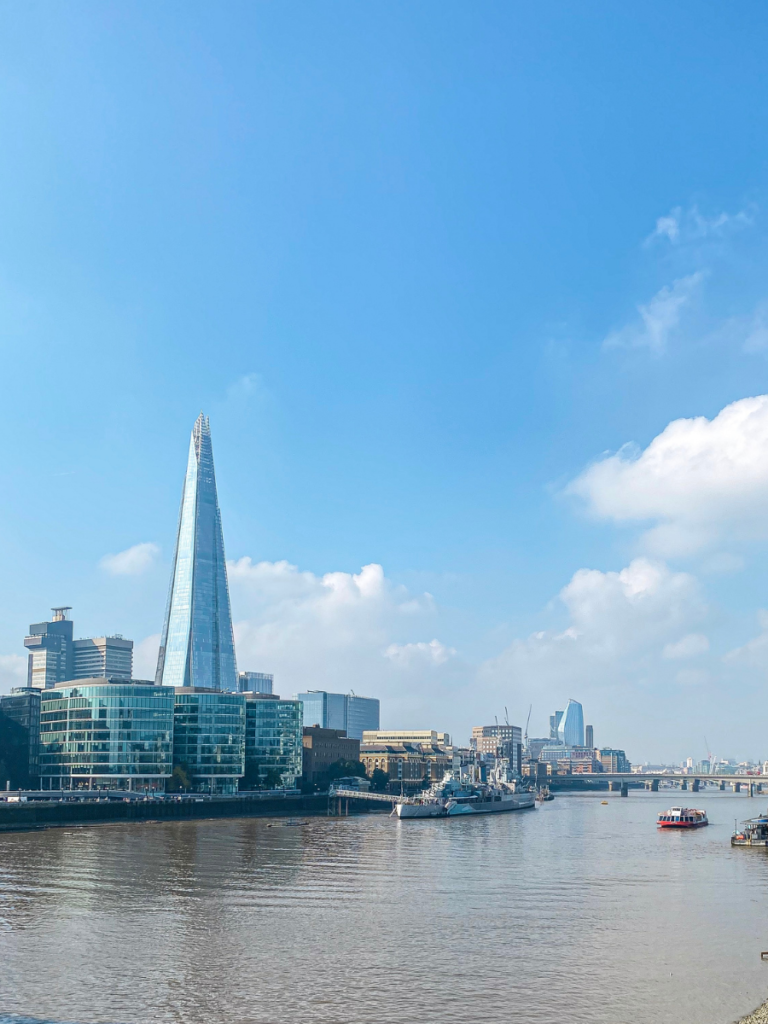 Built in Southwark, The Shard tower was opened in 2013. Designed by Renzo Piano, The Shard is 72 floors high and is home to the View from the Shard, as well as multiple romantic restaurants.
The Gherkin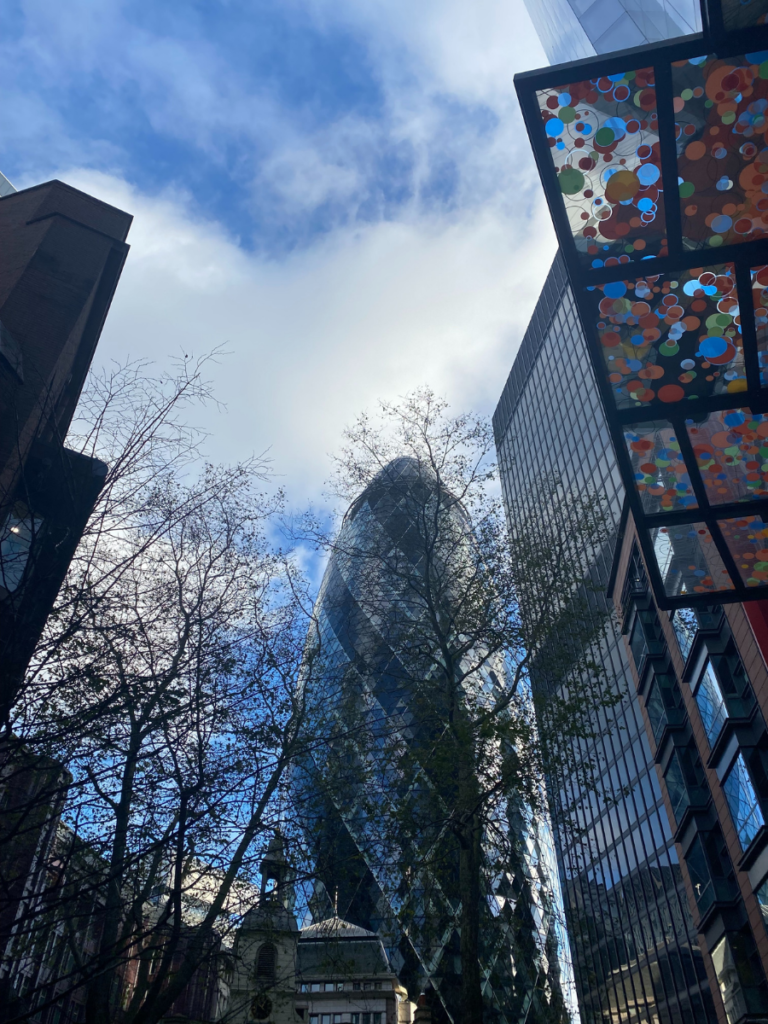 The Gherkin is another of London's skyscraper landmarks. Officially named 30 St Mary Axe, The Gherkin is known by its nickname to most Londoners. It was opened in 2004 and has 41 floors.
London's Cultural Landmarks
London boasts immense levels of culture, from the old to the new. We've put together a list of some of London's best cultural landmarks.
The O2
The O2 arena, originally called the Millenium dome, was built for the turn of the century. The O2 has the capacity for 20,000 people and has seen some of the best British and international acts. From One Direction and Ed Sheeran, to Taylor Swift and Shawn Mendes. If you are a concert lover, make sure to catch a show at this London landmark.
Wembley Stadium
Home of English football, as well as a concert venue. Wembley Stadium is recognisable from its large arch that domes over the stadium. Seating 90,000 people, it was opened in 2007 and plays host to home matches of the English football team.
Royal Albert Hall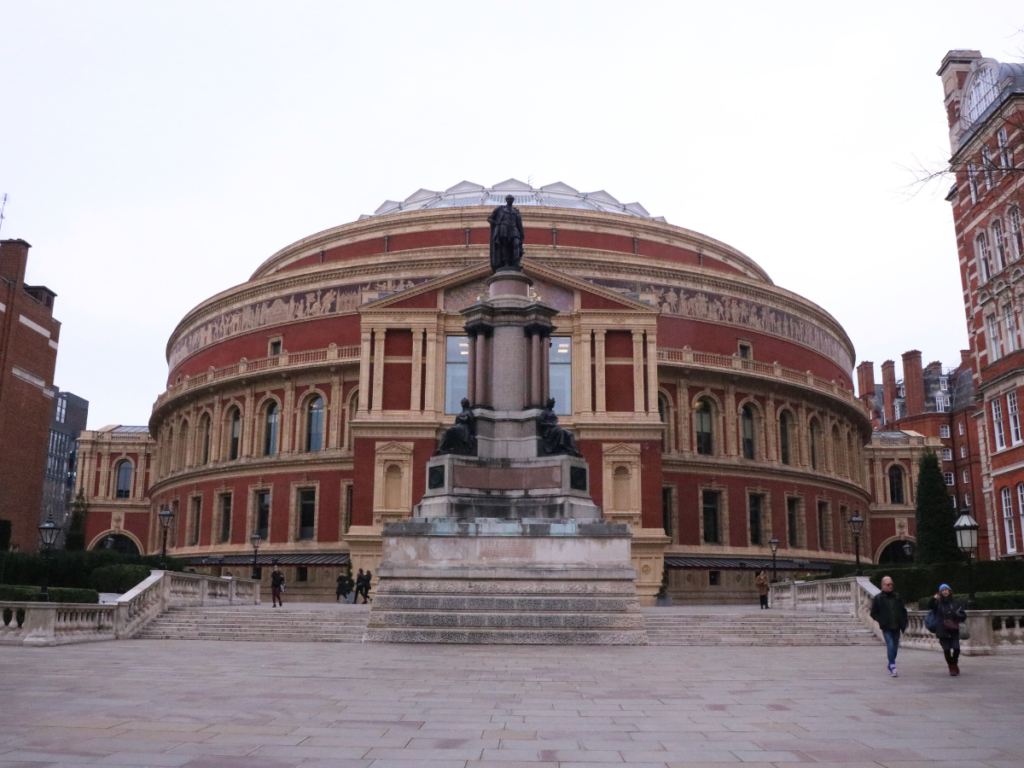 The Royal Albert Hall was opened in 1871, and can seat 5,272 people. Located in South Kensington, this concert hall is one of London's most iconic landmarks. Since it was opened by Queen Victoria, it has played host to many of Britain's great shows, including the annual BC Proms.
British Museum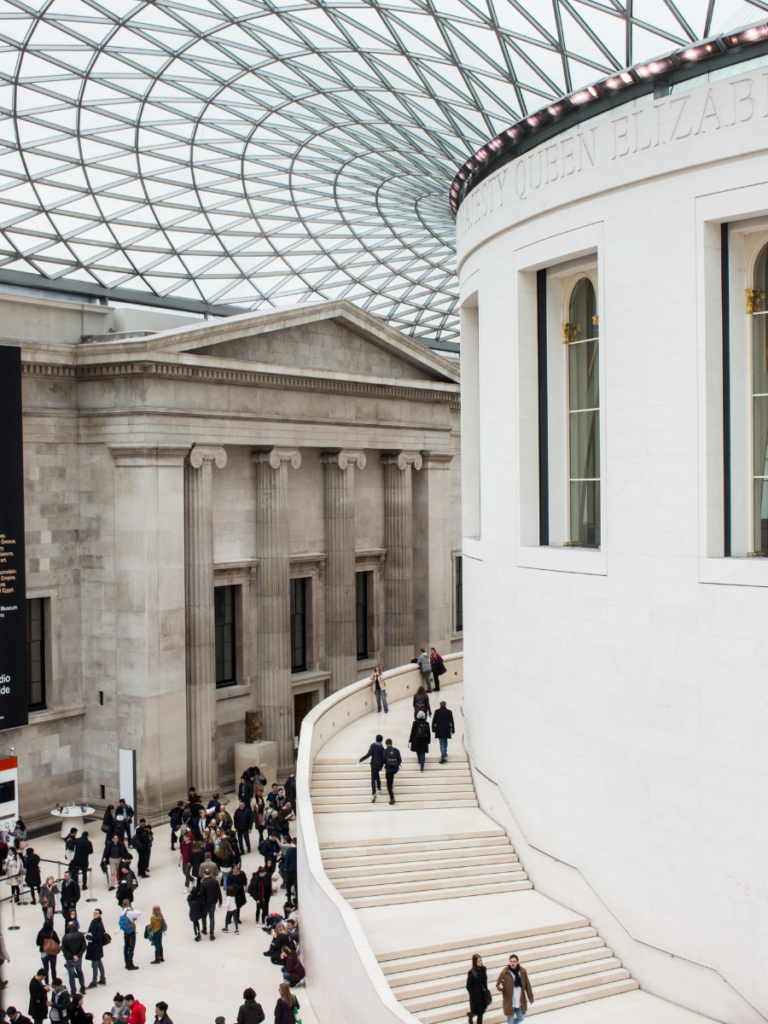 The British Museum is in Bloomsbury (well known for its literary London ties) and is home to a vast array of art, and human history objects. This London landmark was in fact the first national museum in the whole world when it opened in 1753.
Natural History Museum
The Natural History Museum is one of the many London museums located on Exhibition row. Here you will find specimens going back in time, from dinosaurs to botany. It was first established in 1881 and is housed in a beautiful building! Until 2021, this was one of the best locations to ice skate in London.
Tate Britain & Tate Modern
The Tate Britain and Tate Modern are two art museums located in London. Both are in iconic buildings not to be ignored. The Tate Britain was founded in 1897 by Henry Tate, whilst the Tate Modern was opened in 2000. The Tate Modern focuses on art dating from 1900 onwards, whereas the Tate Britain has works from 1500 onwards.
Chinatown Gate
The Chinatown Gate is a London landmark that marks the entrance to the city's Chinatown district. Chinatown is home to a wealth of Chinese restaurants, bars, and shops. The current gate was unveiled in 2016.
BT Tower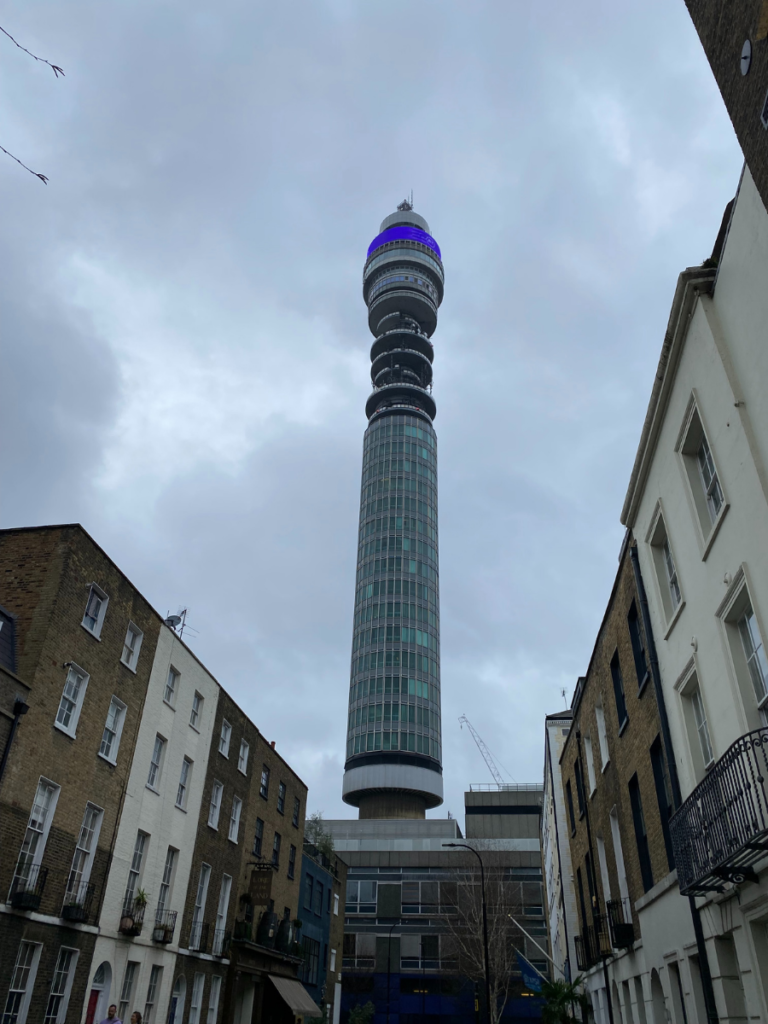 The BT Tower stands tall at 189m and can be seen from across the city. Opened in 1964, this was the tallest tower in the UK between 1964 and 1980!
Unique Landmarks of London
There are a few things that capture London's spirit and remind you of the city however far you may be. These are the ultimate London landmarks, a few of which don't stay still!
Red Telephone Boxes & Post Boxes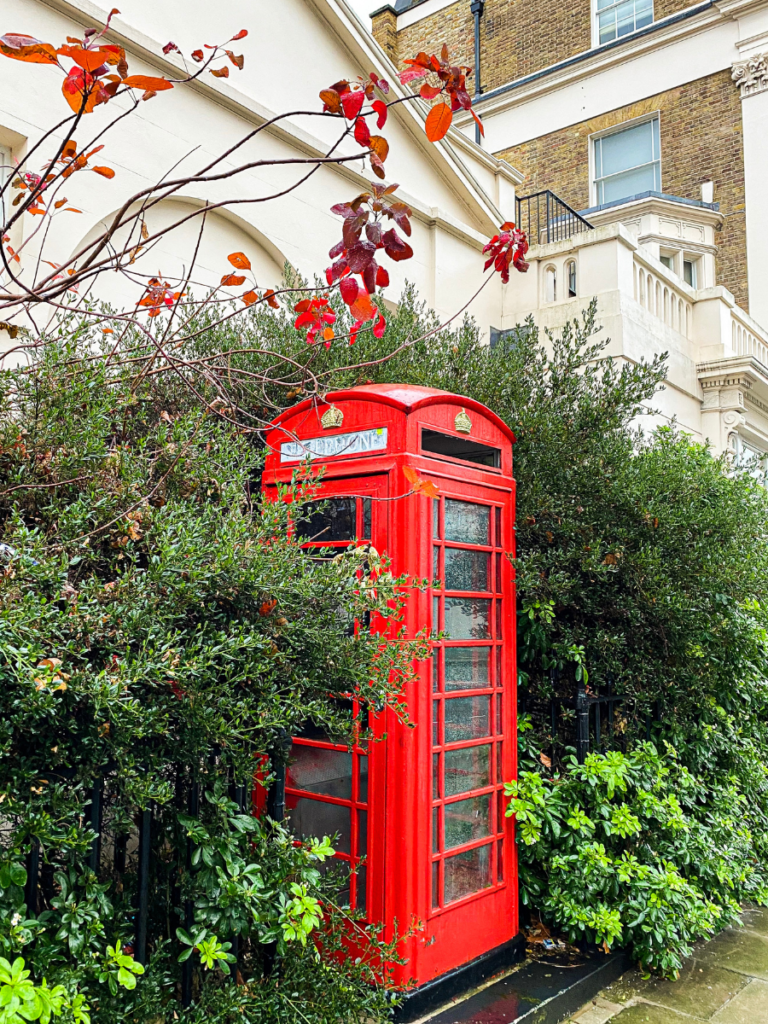 Across the UK you'll find distinctive bright red telephone boxes and postboxes. The phone boxes are widely disused in Britain now and so are few and far between outside of the capital. However, a wander around our beautiful city is sure to find you one of these icons perfect for your London holiday picture!
Black Cabs
Otherwise known as taxis, Black cabs are distinctive to London. These are the official taxis of the city, with drivers having to study for three to four years to be able to drive one of these! In fact, there's many interesting nuances to being a London black cab driver, including having to know every street in the city!
Red Buses
London wouldn't be complete without its bright red buses. Originally painted red in 1907 by The London General Omnibus Company, the distinctive colour has become synonymous with London's public transport!
The Tube
Another London landmark that moves is the tube (this is what Londoners call the underground metro system!). You'll be able to spot stations above ground from the distinctive tube logo. Each station holds a wealth of history and facts.
Introducing The London Eats List
We are a blog dedicated to all things London! From the best place to eat pancakes in the city, to the ultimate guide to Chelsea, London, we have the knowledge for you! Don't forget to follow us on Instagram, Pinterest, and Twitter to never miss a post!