Daffodils in London note the very start of our spring season. The bright yellow blooms make the city burst with colour, especially after a long winter. Lining the parks and other iconic locations, the bright yellow petals decorate our streets with their trumpet shape – welcoming in the warmer weather. If you adore daffodils in London just as much as us, we have put together the ultimate guide of where to find daffodils in London!
Table of Contents:
What are Daffodils?
Daffodils are a type of flowering plant that belong to the genus Narcissus. They are native to Europe and North Africa but are now cultivated and grown in many parts of the world. Many Brits recognise them as the national flower of Wales – one of our favourite places for UK staycations! They are made distinctive by their unique trumpet shape and tend to bloom in vibrant yellow and creamy whites. They are associated with spring in London and are a symbol of renewal.
When is Daffodil Season?
The daffodil season in London typically begins in late February or early March and lasts through April or early May. Depending on the weather the timings can vary, with warmer temperatures leading to earlier blooms and colder weathers delaying their beginnings. 
Map of Daffodils in London
To make your exploration of these yellow flowers easier, we've put together a map of the best places to see daffodils in London for you!
6 Places to See Daffodils in London
Finding daffodils in London isn't hard to come by as they're so abundant, however we've made it super easy for you to discover your favourite flowers. We've put together a floral London guide with our favourite spots for daffodils in our city!
The Royal Parks
The most iconic – and completely free – places to see the daffodils in London is within our Royal Parks. We have so many wonderful parks in the city that are free for all to enjoy, and they come complete with gorgeous springtime blooms. These are the best ones for daffodils in late February and March:
St James's Park – Directly opposite Buckingham Palace and to the south side of The Mall.
Green Park – Just north of Buckingham Palace and south of Mayfair.
Hyde Park – Central London's biggest park that comes complete with the stunning lake Serpentine surrounded by daffodils. 
Nothing beats a leisurely stroll through a park on a sunny spring day, taking in the beauty and fragrance of the daffodils as they bloom.
Kew Gardens
Kew Gardens remains our top spot to see all types of flowers in the city. The botanical garden is home to over 500,000 plants and that includes some stunning daffodils for visitors to enjoy. You'll find an array of daffodil varieties here, to be enjoyed with a warming cup of coffee in the early spring chill.
River Thames Riverbanks
Those who adore taking riverside strolls will welcome the bright yellow flowers that adorn the banks of the River Thames in the spring. We particularly love walking along the river at Richmond to take in the beautiful scene of bobbing daffodils in the spring breeze!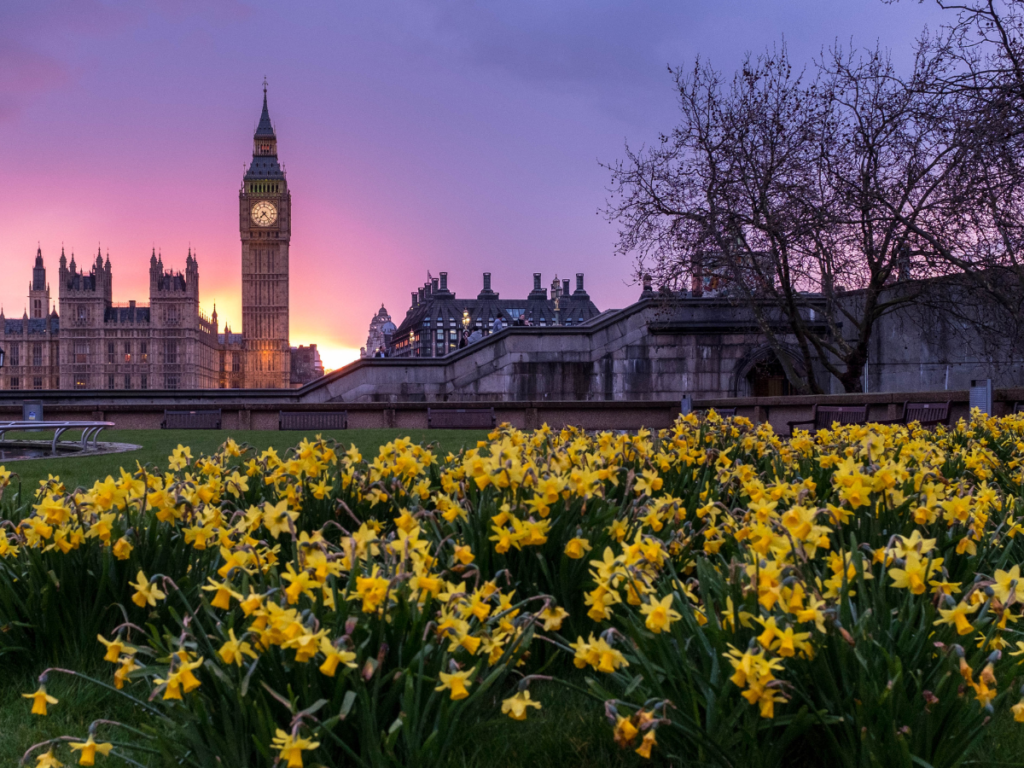 Highgate Cemetery 
Whilst a cemetery may not spring immediately to mind when thinking of places to enjoy fresh blooms, Highgate Cemetery actually has some lovely daffodils. The historic cemetery has the resting places of famous figures, including Karl Marx and George Eliot – so you can get your dose of history whilst admiring the plants!
Bunhill Fields Burial Grounds
Located in Shoreditch, Bunhill Fields Burial Grounds is another cemetery with an abundance of daffodils. Here again you'll find the resting place of more famous people including Daniel Defoe and William Blake. After you've enjoyed the daffodils, we recommend stopping by the original Grind London (just a short walk away) for some delicious brunch.
Hampton Court Palace
Hampton Court Palace is just one of London's royal buildings and is about a 25-30 minute train ride from London Waterloo. You'll most likely know this palace as the home of Henry the 8th, and the immaculate grounds are now home to a glowing crop of daffodils.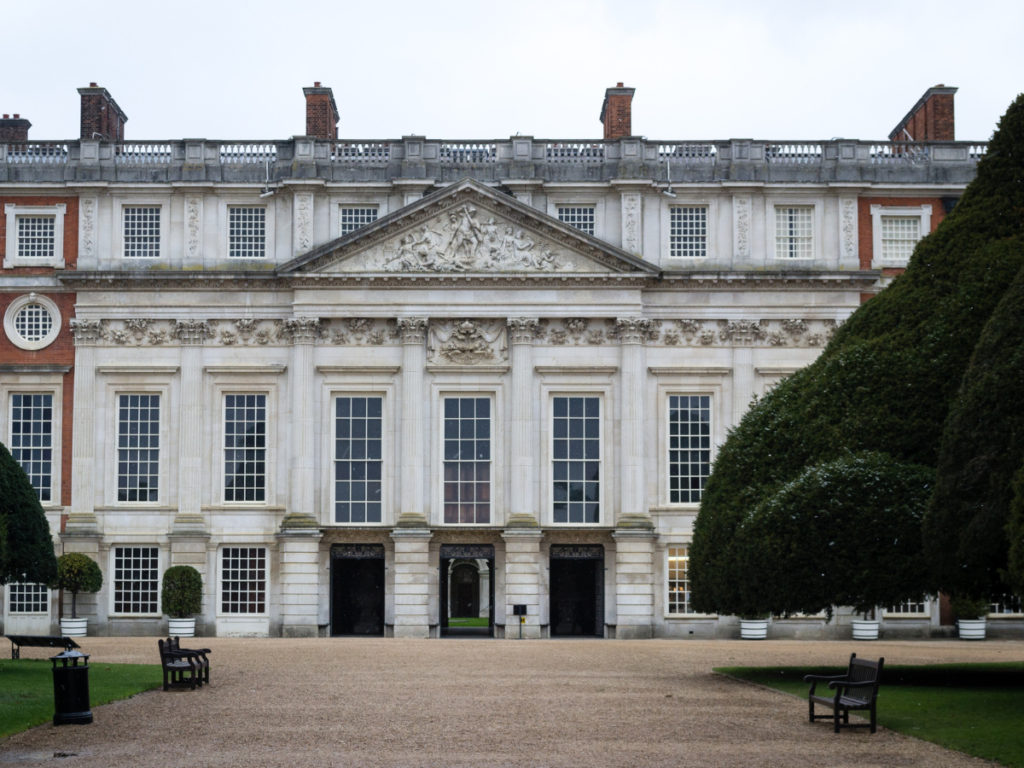 Discover the Brilliant Spring Blooms of London
London has more flowers to offer than just daffodils alone, these are our favourite blooms to chase after in London:
About The London Eats List
We aim to bring you the very best that London has to offer, from rom-com guides to the city, to our favourite ice cream parlours. Discover London through our eyes now, and get planning your next trip!