Loco Mexicano is a local Mexican restaurant in the heart of Pimlico. Serving up tacos, nachos, and all the cocktails you could want, we popped in to find out whether this restaurant is worth your time, tastebuds, and money!
Table of Contents:
What is Loco Mexicano & Where is It?
Loco Mexicano is a Cuban/Mexican restaurant and bar located on Wilton Road in Pimlico. Getting to this spot is super easy – just a short walk from Victoria Station which has both tube access from the Victoria, District, and Circle lines, as well as main line rail access. There are also local buses that come either to Victoria Station or Wilton Road. Pimlico tube station is also a short ten minute walk from the restaurant.
What's on the Menu at Loco Mexicano?
Loco Mexicano has a huge menu – with something for everyone! Choose from starters and tapas, with delicious nachos, salsas, skewers, and cheesy quesadillas. For mains you can choose from classic fajitas – with a range of fillings to opt for from steak, vegetables, and prawns. You'll find similar options amongst the burritos, tacos, and enchiladas on the menu.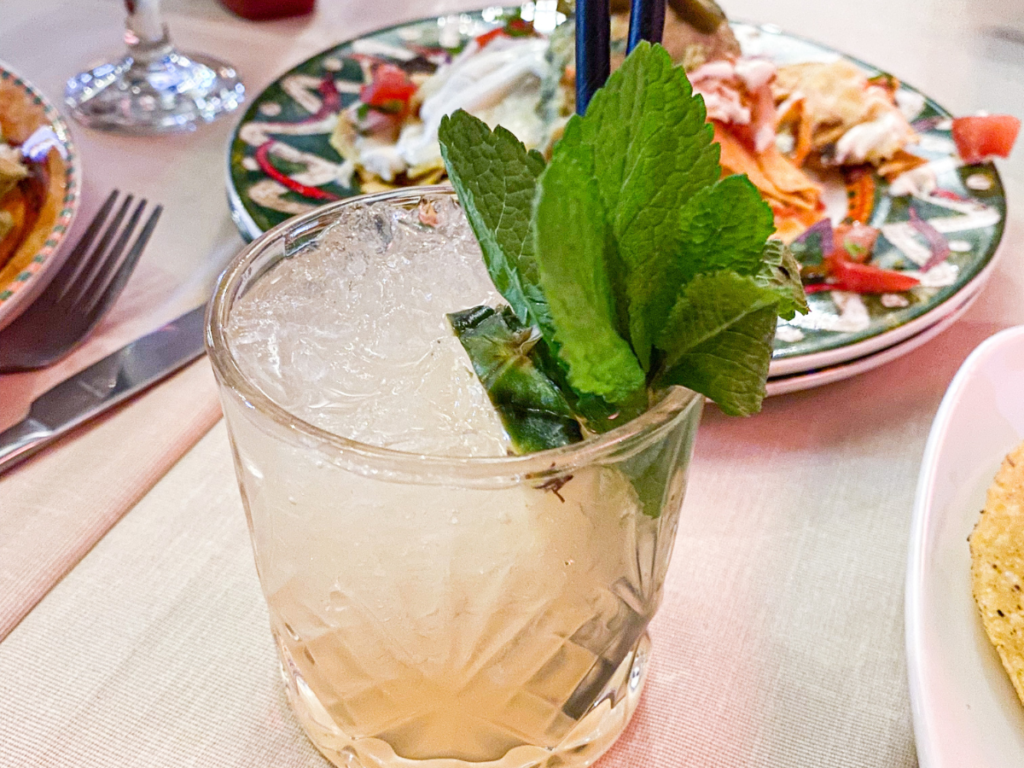 As well as the classic Mexican dishes that we tend to think of when we think of Mexican food, you'll also find steaks, seafood, and BBQ dishes. If you're going to Loco Mexicano with someone who isn't the biggest fan of this country's food, then they have a range of burgers to satisfy every taste bud – including a veggie burger.
When it comes to the drinks menu – visitors to the restaurant are spoiled! From traditional Mexican cocktails such as a Tequila Sunrise, to Tropical specials including Pina Coladas, and fresh Mojitos. Whatever your taste in drinks, you'll find the perfect drink to accompany your meal.
A Review of Pimlico's Mexican Restaurant
We visited Loco Mexicano on a busy Friday evening. Despite how busy the restaurant was, we were served in quick time. We each ordered a cocktail, opting for a mojito and a pina colada. The cocktails were very generous on the alcohol front – so if you're looking for a drink that masks the taste of booze, then we'd recommend sticking with a mocktail. However, if you like your cocktails strong then dive right into the menu! Cocktails are all priced just under £10 – which whilst not too pricey for London, is quite pricey compared to surrounding establishments that also offer cocktails.
When it comes to food, we started with a sharing plate of nachos. The nachos were a very generous portion – with three of us eating them we couldn't finish! They came topped with salsa, cheese, sour cream, guacamole, and jalapenos. If there's a group of you, we'd recommend opting for these as a start to your meal!
When it came to the main course, tacos were the food of choice! We had veggie tacos which came in an assemble-your-own fashion. With three hard taco shells, a bowl of cooked mixed veggies, with melted cheese, salad, and sour cream. It also came with a side of rice. Every part of the tacos tasted great – although the menu wasn't clear that they wouldn't come 'pre-built' as such but it added a fun touch to the meal.
Overall, the food at Loco Mexicano was good, as were the drinks, however it was a little pricey for what it is.
What to Do After Your Meal in the Neighbourhood
Nestled between the neighbourhoods of Pimlico and Victoria, there's plenty to do after you've finished your meal. If you've opted for an evening meal, why not head to one of London's theatres in the area to watch Wicked, Hamilton, or Heathers? If a lunchtime meal is more your vibe, stroll down to the Tate Britain and take in all the incredible art that calls the museum home!
About The London Eats List
We aim to bring you the very best that London has to offer. From guides to neighbourhoods including Greenwich and Notting Hill, to where to find the best lavender fields in and around London. Explore our site to help you plan your trip to London today!