There's no shortage of romantic places in London, and we're here to give you the lowdown on where to take your partner. Whether it's for Valentine's, their birthday, or just a casual Sunday, we have the best places for you to spend time with one another in the city.
Table of Contents:
Is London a Romantic City?
Whilst Paris usually springs to mind when we think of the city of romance, London doesn't fall far behind. With its rich history, stunning architecture, beautiful views, luscious parks and riverside, and more romantic London restaurants than you could ever need – London certainly is built for romance.
In fact, 2 of the 3 most viewed televised weddings were held right here in our capital. Falling in second place, the wedding of Prince Charles (now King) and Princess Diana was watched by around 1 billion people worldwide, and was held at St Paul's Cathedral in The City. Whilst The Current Prince and Princess of Wales held their wedding at the historic Westminster Abbey, with again around 1 billion people watching worldwide.It's only fair to mention that the Late Queen Elizabeth II also held her wedding in London, in the same location as her grandson, with around 200 million people watching across the BBC network. If the most viewed weddings in history being in London don't make it a romantic place, then we don't know what will!
Romantic Restaurants in London
Some of the most romantic places in London are its array of delicious and beautifully decorated restaurants. We've put together a list of our favourites, so you can find the perfect spot to share a meal with your loved one.
Circolo Popolare
Circolo Popolare is a popular spot among couples. Created by the Big Mama group, this Italian restaurant in Fitzrovia serves up some of the best pasta in the city! For those who want to share a dish, we recommend the carbonara which you can only order for 2 people. It is served to you at the table out of a giant wheel of cheese! A perfect way to get the conversation going on the perfect first date in London. Not only is the food spectacular, but this romantic place in London is decorated with an assortment of coloured bottles warmly lit along the alcove walls – stunning!
Dans Le Noir
If you're looking for a romantic food place in London with a difference, then Dans Le Noir is the ideal spot for you and your love. Dans Le Noir is a restaurant that opened in Clerkenwell in 2006, and has been delivering unique dining experiences ever since. The dining room of this romantic spot is pitch black – we can confirm you won't even see your hand in front of your face. The menu is set, with a choice between Surprise Menu and Vegan Surprise Menu, of which you will not be told what you have eaten until you have finished your meal. This is an ideal spot to really be able to focus on one another during a date, and bond over trying to work out how to eat in the dark, and to identify exactly what you are eating!
Franco's
Franco's is a classic Italian restaurant located on Jermyn Street in St James's. If you're looking for a romantic and fancy meal to celebrate an anniversary, or another special occasion just the two of you – here is the perfect location. With their delicious food, and excellent service, you'll adore the time you spend here together.
Romantic City Walks
If you're looking for free romantic places in London, there's no better way to spend time together than on a lovely walk. Whether sunshine or rain, London looks beautiful in all weathers. Taking a stroll in some of the prettier parts of the city is an excellent way to enjoy each other's company whilst getting some fresh air.
Riverside Walk
London is home to the River Thames – steeped in mythology and ever present in books about London. You're never more than a short tube ride away from reaching the stream that is the heart of the city. Our personal favourite stretches of the Thames include the walk from The South Bank, all the way through to the Tower of London. Along this stroll you pass some of London's most iconic landmarks. From views of St Paul's Cathedral, to the OXO Tower, we recommend admiring the architecture along this route. For somewhere less central, that's home to many wonderful London riverside pubs, we recommend taking a wander along the stretch of river at Richmond.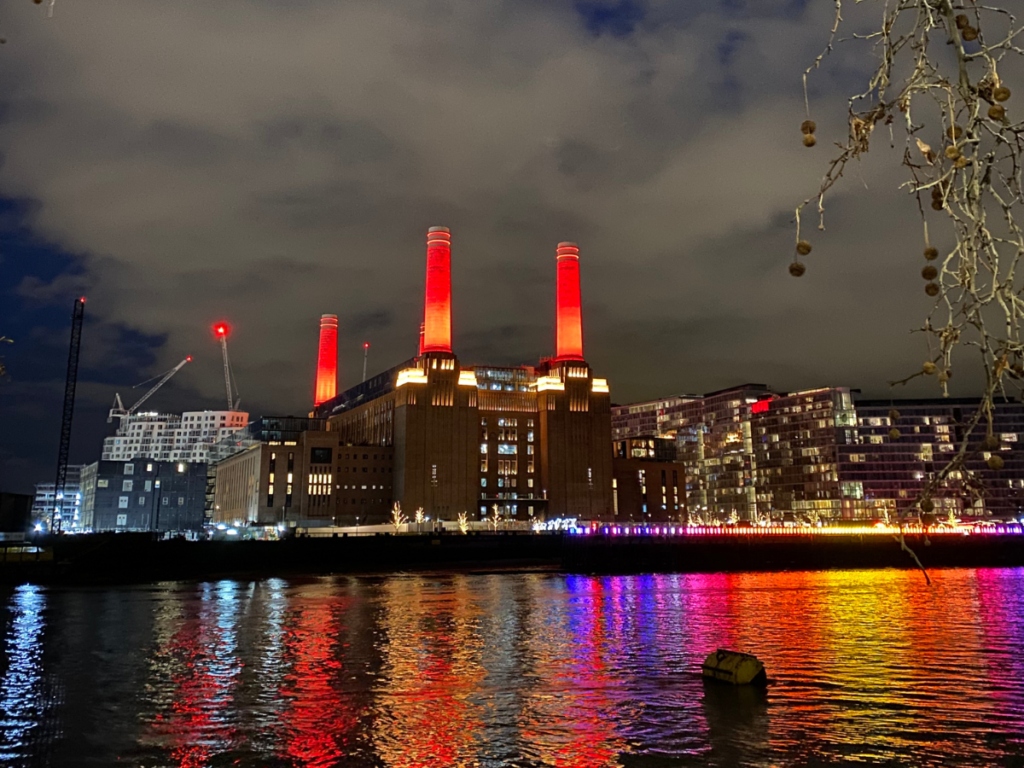 Hike the Heath
For a lady afternoon in a romantic place in London with your partner, Hampstead Heath is the most gorgeous location. From Kenwood House at the very top of the park – featured in London Rom-Com Notting Hill, to The Hill Garden and Pergola – often used by couples for lust worthy wedding shoots.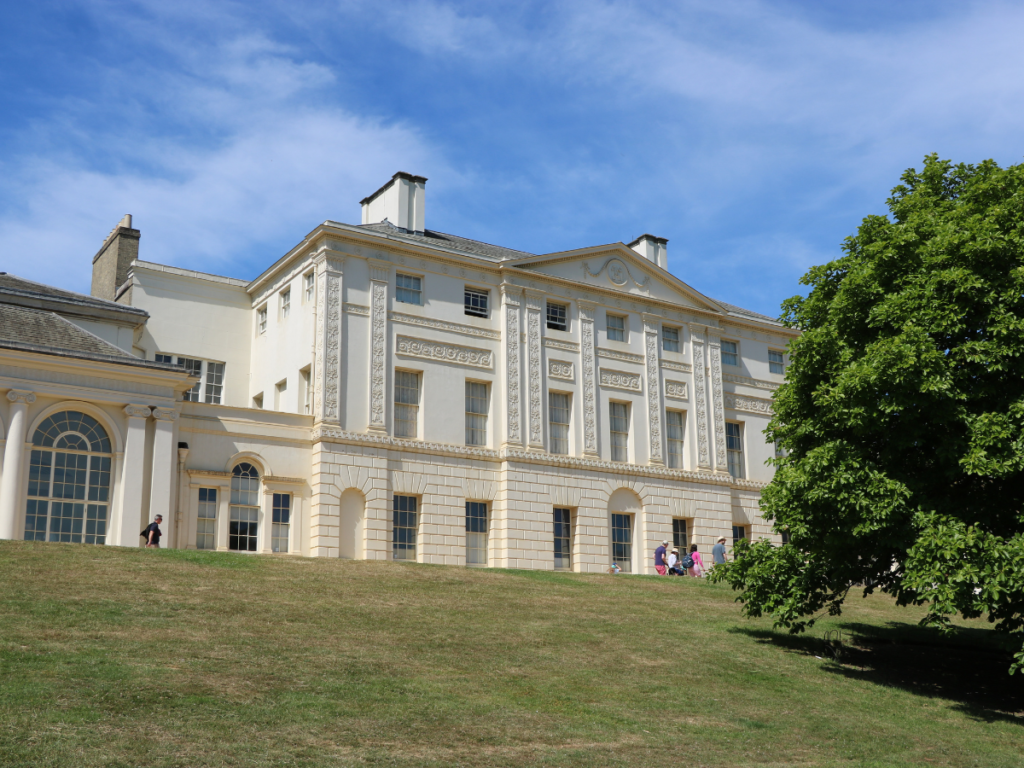 Stroll Beside the Serpentine
Another stunning romantic place in London is the Serpentine lake in the middle of Hyde Park. If you get bored of walking around the lake and want to add another level of fun to your time with your partner, jump in one of the pedalos for rent on the North side of the lake. We can promise you'll be in endless giggles trying to navigate the body of water together!
Romantic London Markets
Whilst London's markets are on all year round, they can be some of the most romantic places in the city when visited on a date! Here are our two top picks for celebrating your love in a market!
Columbia Road Flower Market
Undoubtedly the most romantic market in London is Columbia Road's flower market, held every Sunday. With flower and plant stalls lining the street, you'll find stunning blooms to treat your loved one to here. If you live together, why not lovingly choose out a new plant to take care of together? Once you're done flower shopping, browse the independent shops to finish your day off.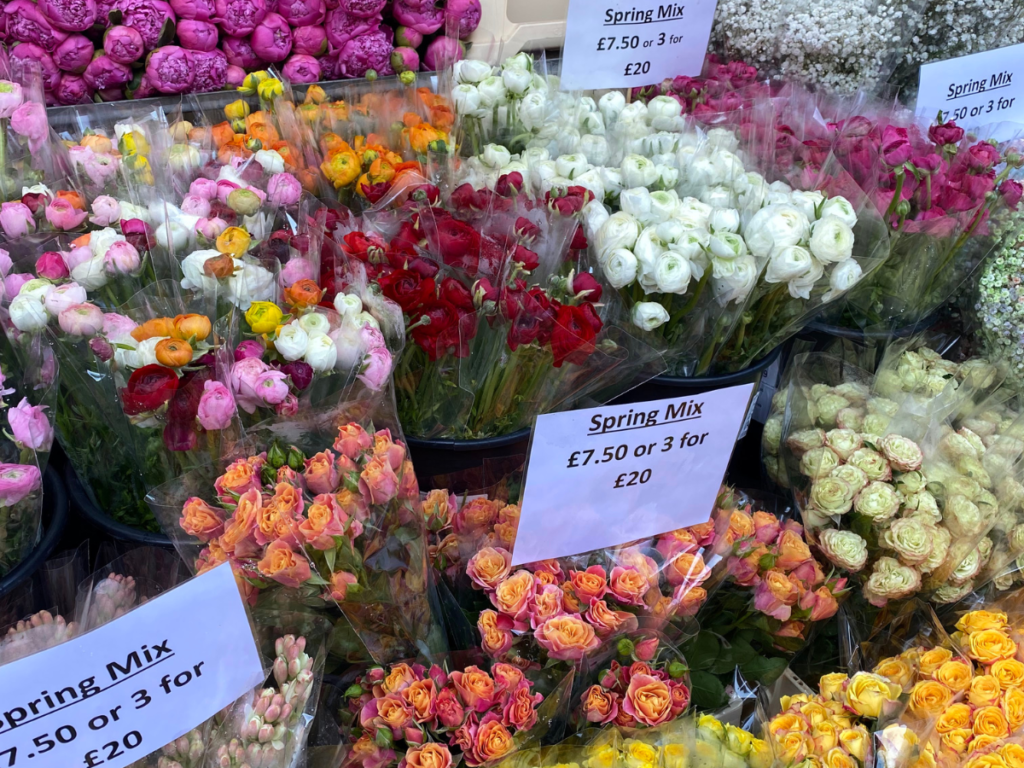 Borough Market
London has a few permanent food and produce markets, but Borough is certainly the place with the most romantic offerings. With romantic institutions such as Beadle's Wine Bar, which has a balcony set above the covered market, decorated with glowing fairy lights, complete with blankets for chillier evenings. To personalised tours where you can learn the history of the market, and more about the sellers, to finally choose which ingredients you're going to buy to make a candle-lit dinner at home!
Best Places for Views with Your Amore
We may be biassed, but we think the Big Smoke has one of the most spectacular skylines in the world. Although London was named 2023's Best City in the World – so perhaps other people agree with us! There are some particularly lovely spots to admire the view with your most treasured person:
Sky Garden – Free to visit, the Sky Garden is located in the city and is a gorgeous spot to spend time together. With panoramic views, bars, and vibrant greenery you could easily spend a whole day basking in each other's company.
Richmond Park – From King Henry's Mound, you'll find one of St Paul's protected views. Some very clever park workers keep the branches of the trees in the exact positions to ensure you can always see the Cathedral!
Parliament Hill – Located on Hampstead Heath, Parliament Hill has some of the most uninterrupted views of the city. Take a while and sit on the hill to take it all in with the person you care most about. It's quite a hill to walk up so do be prepared!
Greenwich Park – With views over London, and of the stunning naval buildings in Greenwich, we recommend taking a picnic to really enjoy this romantic place.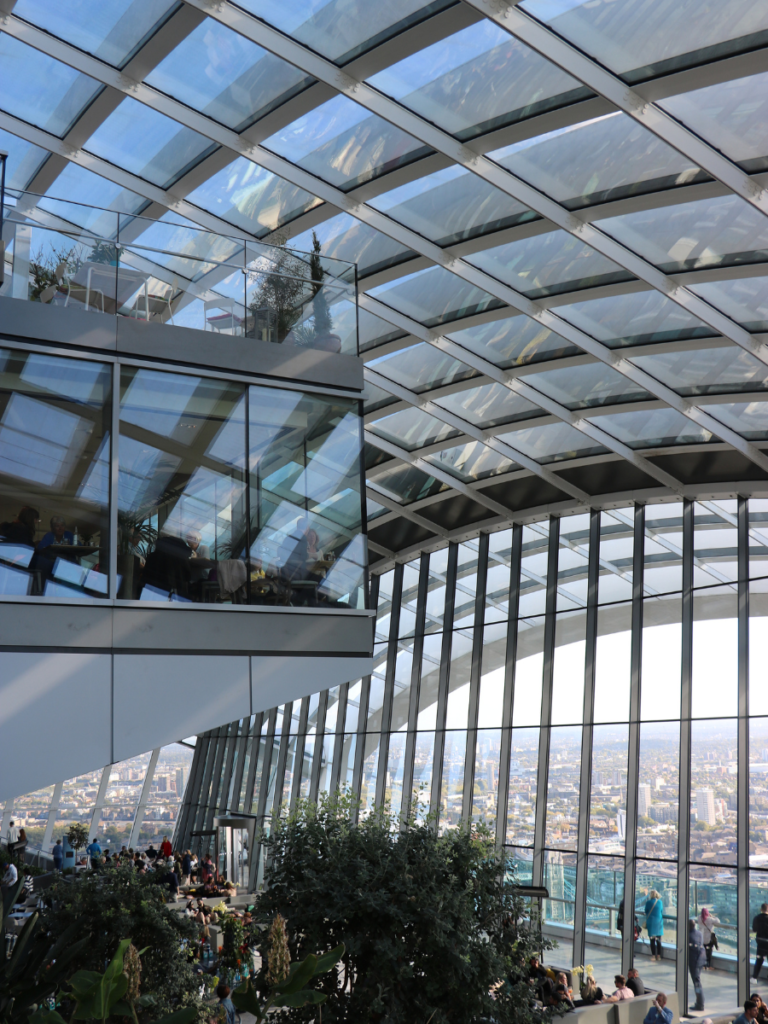 Inspire Love with London Museums
For those whose relationship has been formed over a love of culture, why not make one of London's free museums your romantic place? These are some of the museums that we recommend for dates:
V&A – This romantic place in London is named after one of Britain's most famous historical couples – Queen Victoria and Prince Albert. The building is one of the most beautiful in the city, with gorgeous brick work and marble floors. In the summer, we recommend taking a soak in the sun in the courtyard around the water feature.
Natural History Museum – Another of London's romantic places, the Natural History Museum is located in Kensington. With dim lighting to protect exhibits, couples can immerse themselves in learning about the history of life here.
Serpentine Galleries – Once you've completed your romantic stroll of Hyde Park – don't forget to pop into the Serpentine Galleries to enjoy the wonderful artwork together! 
Celebrate Love in London's Bookshops
Booklovers know there's nowhere more romantic in London than an independent bookshop! Our top tip is to choose your favourite shop, then set each other the challenge of choosing the book the other will read that evening! You can then go home and devour your books, in each other's quiet company. We recommend these book stores or romantic date:
Daunt Books – A London establishment, Daunt Books has multiple locations. Our favourite is the Marylebone shop, with its impressive stained glass windows at the back and intricate balcony floor. Their selection of London books is immense and you're sure to find something to inspire your future dates amongst them.
Libreria – Located just off Brick Lane, Libreria aim to create serendipity with their selection of books. Categorised under broad terms such as 'Wanderlust' you'll have a really fun time discovering new titles and authors in this curated space with your loved one.
John Sandoe – For a peaceful afternoon in Chelsea, look no further than John Sandoe Books. Just off the Kings Road, this shop is classic London – with wooden staircase and beams. You'll find every possible space is packed with titles!
Word on the Water – Take a walk up to the canal from King's Cross and you'll find Word on the Water. A wonderful bookshop located on a barge. Complete with a roaring fire, and cosy spaces to sit to ponder the books the two of you will buy!
Romantic Churches & Cathedrals 
If we're talking about romantic places in London, it would be obscene to leave off the city's wonderful churches and cathedrals. Afterall, this is where many Londoners choose to declare their undying adoration for their life partner.
St Paul's Cathedral – London's most impressive building, designed by Christopher Wren, not only looks romantic, but has also held some of the city's most famous weddings. Take a moment to admire the beauty of this romantic place in London.
Westminster Abbey – A short distance from Buckingham Palace, Westminster Abbey has seen 17 royal weddings in its lifetime! It's also a beautiful gothic building that's worth appreciating with someone you love.
St Dunstan's in the East  – Whilst this church was partially destroyed by bombs in the war, what is left standing remains beautiful. Regenerated with luscious plants, if you're looking for a romantic place in London for a couple's photoshoot – we couldn't recommend anywhere better!
Romantic Hotels in the City
If you're visiting London for a romantic getaway, these are the places we'd recommend you stay:
The Artist Residence – Located in quiet Pimlico, The Artist Residence offers a boutique hotel experience with gorgeous brickwork and homely aesthetic – you'll be able to make this your little love nest for the weekend. With a short walk to the heart of Pimlico and Chelsea, choose here for a West London retreat!
The Mayfair – For those after a high end romantic place in London, we adore The Mayfair. With large, comfy beds, and generous sized bathrooms, this is the ideal spot for those wishing to take romantic meals in Mayfair, and treat each other shopping on Bond Street.
St Pancras Renaissance – We've chosen this hotel for its romantic staircase alone! The large and impressive staircase looks ethereal in wedding photos! It's also located in the ideal spot if you are planning on travelling Europe on a lover's retreat as it's right next to the international train station!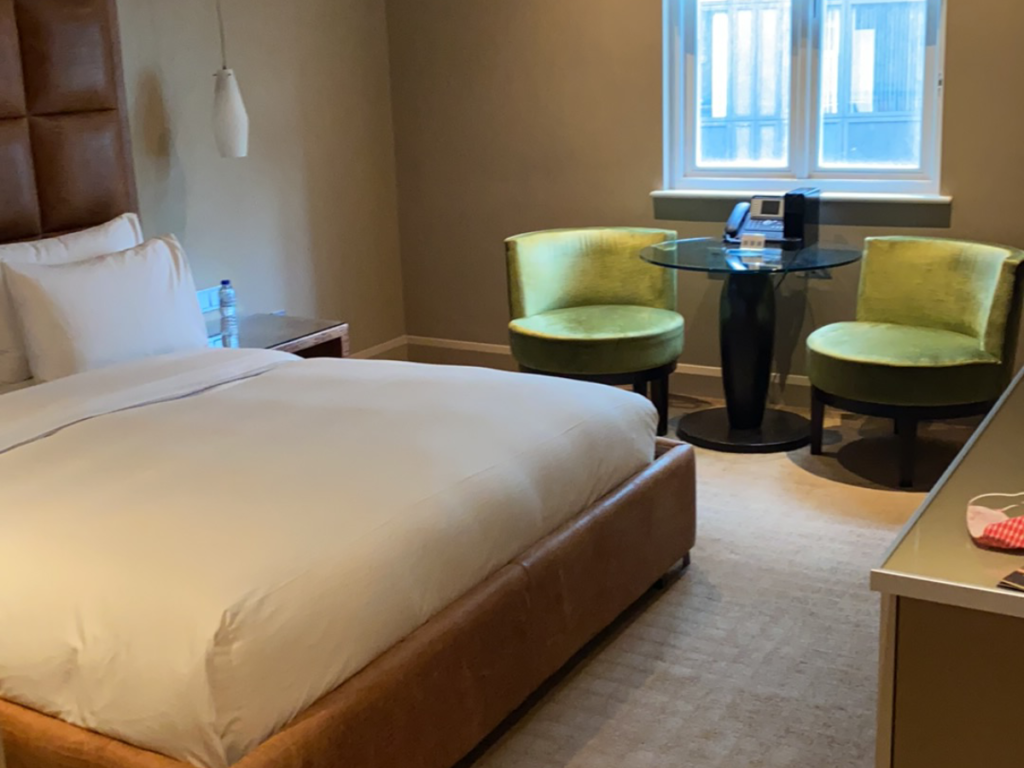 Introducing The London Eats List
We are a London blog aimed at bringing you the very best our favourite city has to offer. From exploring the streets of Notting Hill, taking a stroll around the royal parks, or simply finding the best hot chocolate – we have every aspect of your visit covered!